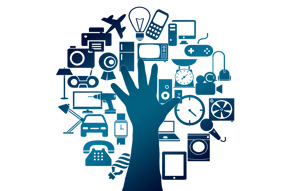 With the explosion of IoT devices, securing these devices remains a key challenge. According to an article posted yesterday by ZDNet, Arm Holdings, a multinational British-based semiconductor manufacturing and design company, announced the Cortex-M35P – a processor designed to prevent physical attacks against IoT devices. Not every cyberattack is software or vulnerability-based, so future security approaches must be all encompassing.

"IoT security is a multi-faceted problem with billions of diverse devices requiring a system-wide approach for protecting them," says Paul Williamson, Vice President and General Manager at Arm's IoT Device IP Line of Business. "The diversity in this space is challenging for our partners."

Arm's approach is to prevents attacks by increasing their associated execution costs, including time, effort and money. "Arm said the Cortex-M35P processor is the first in the Cortex-M family with inbuilt tamper resistance, which is also used in Arm SecurCore processors," the article notes. "The hardware also includes Arm TrustZone technology to give developers access to software isolation, which can be used to embed additional layers of payment or telecom-certified security."

We're reposting this blog from December 2017, where writer Clayton Luz discusses other security concerns – and possible solutions – posed by the Internet of Things.
---
The Internet of Things is transforming the intelligence and economics of economies and markets around the world, but this opportunity arrives with a serious challenge – security.