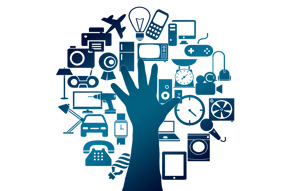 With the explosion of IoT devices, securing these devices remains a key challenge. According to an article posted yesterday by ZDNet, Arm Holdings, a multinational British-based semiconductor manufacturing and design company, announced the Cortex-M35P – a processor designed to prevent physical attacks against IoT devices. Not every cyberattack is software or vulnerability-based, so future security approaches must be all encompassing.

"IoT security is a multi-faceted problem with billions of diverse devices requiring a system-wide approach for protecting them," says Paul Williamson, Vice President and General Manager at Arm's IoT Device IP Line of Business. "The diversity in this space is challenging for our partners."

Arm's approach is to prevents attacks by increasing their associated execution costs, including time, effort and money. "Arm said the Cortex-M35P processor is the first in the Cortex-M family with inbuilt tamper resistance, which is also used in Arm SecurCore processors," the article notes. "The hardware also includes Arm TrustZone technology to give developers access to software isolation, which can be used to embed additional layers of payment or telecom-certified security."

We're reposting this blog from December 2017, where writer Clayton Luz discusses other security concerns – and possible solutions – posed by the Internet of Things.
---
The Internet of Things is transforming the intelligence and economics of economies and markets around the world, but this opportunity arrives with a serious challenge – security.
The Internet of Things (IoT) and IoT-connected devices bring "radical change, disruption, and an entirely new paradigm for the planet," wrote IT consultant Atlantic BT. "Specifically, the Internet of Things is an extension of the existing connections between people and computers to include digitally-connected 'things.'" The technology may be expanding so quickly, the site said, that "its potential uses are beyond the reach of speculation."
The mind-bending number of IoT users and devices, however, means that security and privacy are on the line. From wide-open default device settings to the ability to hijack app-connected cars, the threats are real and growing, Atlantic BT stated.
Security Concerns Found Across The IoT User Spectrum
A recent survey by security firm Gemalto found overwhelming support among both organizations and consumers for IoT security regulations – including government involvement. The most common fear (shared among 65% of respondents) is that a hacker could gain control of an IoT-connected device, and more than half worry about data being stolen through connected devices. While half of respondents said they own at least one IoT-connected device, only 14% said they felt extremely knowledgeable about using the device securely.
IoT is raising concerns among government technology experts, who see security concerns in three critical areas: the battlefield, healthcare IT, and state and local governments. In particular, municipalities are moving toward smart city landscapes. "As we go further into the era of IoT, it's important to remember that it wraps around all technology categories, and requires data to be properly connected, automated, analyzed, stored and secured," wrote CSO IT security reporter Lloyd McCoy, Jr. "IoT involves not only sensors and devices but also data collection, dissemination, analysis, infrastructure and the cybersecurity that protects it all."
Blockchain To The Rescue?
Blockchain – the little-understood technology which initially gained user traction in the cryptocurrency market – is the most-cited solution to IoT security concerns, and a number of blockchain-centered startups are jumping in to the market to offer security solutions.
One entrant is a spinoff of global behemoth Hyundai – Hyundai Digital Assist Currency (Hdac). Hdac created their own distinct blockchain designed to mesh succinctly with the IoT. Advancements include a private/public/permissioned blockchain, 3-minute blocks, and a mining algorithm which reduces mining monopolization.
"In its architecture the Hdac system uses a combination of public and private blockchains, which allows for previously unattainable transaction speeds," the company reported in a white paper. "The technology will use quantum random number generation to secure these transactions."
"Blockchain is promising for IoT security for the same reasons it works for cryptocurrency: It provides assurances that data is legitimate, and the process that introduces new data is well-defined," Ahmed Banafa, IoT expert and lecturer at San Jose State University, told Forbes.
IoT Market Sees Explosive Growth And Shows No Signs Of Slowing Down
Globally, according to a new report from BCC Research, the global market for IoT discrete parts manufacturing will grow from $862.6 million in 2017 to $2.8 billion by 2022 with a compound annual growth rate (CAGR) of 26.7% for the period of 2017-2022. Key factors driving this wholesale change include improving the customer experience, increasing speed to market and reducing costs.
"With digital factories and a digital value chain, traditional IT security is not enough to protect the business," wrote report author Paul Korzeniowski. "To overlook this reality is to compromise the stability and security of the company. As companies innovate, the 'attack surface area' or the enterprise area that is vulnerable, gets bigger. The challenge lies in understanding the potential cybersecurity risk that innovation brings."