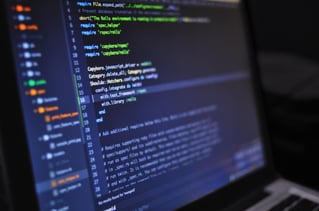 The future of storage is here: Say hello to software-defined storage.
About 80% of the world's data storage has been created in the past two years as storage providers hustle to meet the demands of cloud deployments and cloud services. But much of that data is unstructured, meaning it does not reside in traditional row-column databases and is instead more storage-intensive. The new sphere of software-defined storage circumvents that limitation by freeing the software from underlying hardware, an act which provides more cost-effective scalability to match growing user demand.
Demand for flexible, application-specific scalability is driving the market for software-defined storage, where the industry is expecting a compound annual growth rate (CAGR) of 16.4% through 2022 and an expected value of $18.2 billion according to the report,Software-defined Storage: Global Markets to 2022.
Growth through 2022: All Sizes of Businesses Contributing to Expansion
Growth in the market is coming nearly equally from enterprise, mid-sized and small businesses, reports report author Michael Sullivan, although enterprise businesses will account for 43% of the market's expected value through 2022 at $8.4 billion.
By application, the largest sectors in 2022 are expected to be the banking ($3.46 billion), manufacturing ($3.28 billion), and media ($3.09 billion) organizations. The healthcare industry will lead growth through 2022, with an expected CAGR of 21.6%, followed by media at 17.8% and banking and manufacturing, which each expect a CAGR of 17.7% through the period.
Storage Needs in Healthcare Industry are Global
The explosive growth in healthcare storage needs comes as hospitals and clinics move from paper records to electronic health records. This move, Sullivan notes, is leading to a broad re-evaluation of storage architecture.
"All this sounds like a good recipe for software-defined storage," Sullivan wrote. "The healthcare industry is also struggling with mechanisms to maintain security and private of patient records, legacy information technology systems, and economic pressure making it difficult to invest in new IT initiatives."
Industry Leaders in Healthcare Data Storage: Household Names and Record-Breaking Acquisitions
Houston-based BMC Software is one of the biggest names in the software-defined storage industry serving the healthcare field. The company offers data center automation as well as automation planning courtesy of BladeLogic Network Automation, which provides threat detection, compliance, provisioning, configuration and reporting.
Another leader in the industry is Brocade Communications, which is based in San Jose, Calif. Brocade provides routers, application delivery controllers and switches, management software, mobility solutions, network security and unified communication solutions for the government, education and healthcare fields. Brocade was acquired by Broadcom in November, 2017 in a $5.9 billion deal.
Another major name in the industry is Dell, which is based in central Texas. Dell had offered its own storage solutions but in 2015 purchased EMC for $67 billion – at the time it was the largest technology acquisition ever. Dell has continued EMC's tradition of being a market leader for many types of storage solutions; offerings include VMware converged storage, Nutanix VDI joint solution storage, Dell EMC VxRail appliance and Dell EMC XC Web Scale converged appliance storage.
"Dell EMC offers professional services to help discern among storage solutions and guide to specific solutions in the software-defined storage space if organizations are evolving in that direction," Sullivan noted.
For more information, forecasts and detailed assessments of the software-defined storage market, download the free report overview.