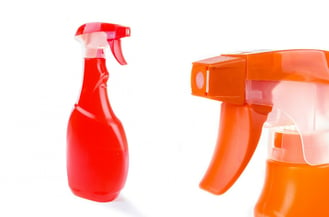 Mounting demand for household detergents and personal care items is helping to push the worldwide market for surfactants, according to a new report from BCC Research. Surfactants are surface-active substances which are widely used to trim down the surface tension of any liquid and are particularly effective for cleaning.
The surfactants market is likely to grow from $34.8 billion in 2016 to $44.9 billion by 2022, according to the BCC Research report "Global Markets for Surfactant Chemicals and Materials."
Regionally, most of the market's growth is likely to come from the Asia-Pacific region, followed by North America and Europe. The Asia-Pacific region, with its mix of developing and developed nations, growing populations and demand for newer technologies and products, has promising potential for sustained growth and is attracting major players in the industry.
Key players in global surfactants market include DowDuPont, Evonik Industries AG, Henkel AG and Co., Huntsman Corp., Air Products and Chemicals, BASF SE, Clariant, DuPont EI DE Nemours and Co, Kao Corp. and Akzo Nobel N.V.
Dow Chemical, based in Michigan, is succeeding in the market partly due to its broad portfolio of chemical, materials, agro-science and plastic businesses.
In the late summer of 2017, Dow and E. I. Du Pont de Nemours merged to create DowDuPont. Previously, DuPont's businesses had been involved in agriculture, electronics and communication, industrial biosciences, nutrition and health, performance materials and protective solutions.
Combined, DuPont and Dow reported roughly $73 billion in net sales.
Another market leader is Evonik Industries of Essen, Germany. Evonik operates in segments encompassing nutrition and care, resource efficiency, performance materials and services. The company's main focus is on high-growth megatrends, especially health, nutrition, resource efficiency and globalization.
One of Europe's leading producers of anionic surfactants is Unger Fabrikker, which is based in Fredrikstad, Norway. Unger manufactures and exports products worldwide, including an extensive variety of surfactant raw materials that are the key ingredients in products such as household detergents, personal care and institutional products.
Overall, according to the BCC Research report, the global market for surfactants is expected to grow from $36 billion in 2017 to $44.8 billion in 2022, reflecting a compound annual growth rate of 4.5%. Leading segments by value include detergents (forecast at $24.5 billion in 2022), personal care ($5.7 billion) and industrial and institutional cleaning ($3.1 billion). Leading segments by growth include personal care (5.1% CAGR through 2022), detergents (4.9%) and oilfield chemicals (4.8%).
"The global surfactant market is growing, and expected to be large in the forecast period. Based on application, detergents are consumed greatly worldwide, projected to grow at a CAGR 4.9%," the BCC Research report states. "The personal care market is expected to grow at a CAGR of 5.1%, while the market made up of other types of surfactants will show steady growth rate."
Regionally, the leading players are 3M, DowDuPont and Huntsman in North America; Adeka, BASF and Clariant in Europe; and Aarti, Atul, and Emery Oleochemicals in the Asia-Pacific region.
3M recently filed a patent related to coating compositions, while other notable patents filed the past few years came from Crc Care, L'Oreal, Cabot Microelectronics, Ghare Vishwas Sadhu and Oil Chem Technologies.
As surfactants continue to play major roles in the composition of a variety of products, the industry has to face growing challenges which confront the market. Those include environmental issues such as effects on the human body and on water, aquatic animals and aquatic plants.
"The wastewater that contains surfactants after discharge," Kumar wrote, "can cause several detriments to ecosystems."