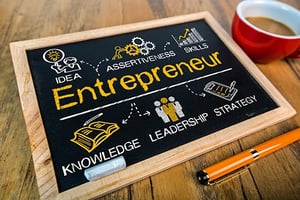 As an entrepreneur, you wear multiple hats and juggle many responsibilities simultaneously.
Here at BCC, we want to ensure you have all the resources you need to make your job a bit easier—so that you can focus on growing your business. That's why we've compiled a variety of blogs, articles and more in a resource roundup.
Today's focus is on making better, data-driven decisions and making them with confidence.
On how to make data-driven decisions:
The first step to making sure your decisions are backed by research is to understand exactly why using data is so crucial and how to use it effectively. There's a lot more to decision-making than just thinking through your options and going with your gut.
Learning how to sift through big data and understand the analytics is a vital component and leads to more successful outcomes.
How to be confident in your decisions:
A lot about entrepreneurship is about risk. Therefore, it's important to know how to make decisions for your business with confidence, so you can forge ahead without worrying about decisions you made in the past, as many entrepreneurs do. By being confident in your informed decisions, you'll be ready to commit to your next move without hesitation.
Understanding the contribution of big data to your decision-making:
We've touched upon this a bit, but big data is going to be a major component in entrepreneurship in the upcoming years. Therefore, it's important to go a bit more in-depth on the topic.
Insights into the Trendiest Markets of 2019
As we wrap up 2019 and look ahead at the next decade, we've made sure to roundup our research review blogs on the hottest markets. These posts will give you the vital information you need on the hottest global markets to make informed decisions in the next year and beyond.
Consumer and Finance
Healthcare
Food and Beverage
Biotechnology
Plastics
Engineering
IT
Energy
Instrumentation and Sensors
Key insights from our social media posts:
If you follow us on Twitter, these will look a bit familiar to you! Don't follow us on Twitter? What are you waiting for? Follow here!
How to make your #startup appeal to #VentureCapitalists: Focus on these 4 things, according to @bigyahu and @Medium. #VC #VentureCapital #entrepreneur
EVERY report purchased from BCC comes with 3 bonuses: 1. Access to over 3k FREE reports from our premier publishers. 2. User login for up to 50% off on over 20k reports from select publishers. 3. Access to BCC analysts and Research Concierge.https://www.bccresearch.com #getexcited
Successful pitches create an emotional connection with #VCs.
One way to make informed data-driven decisions is by having up-to-date market research. Through December 27, get 15% off any report from BCC Research!
How else can we help you as an entrepreneur thrive? Schedule a free trial of our library of market research!