The plastic industry is shifting due to the growing awareness and demand of environmentally friendly and reusable material. Manufacturers have started to focus on bioplastics, as a way to both market themselves as planet-friendly while adhering to government regulation.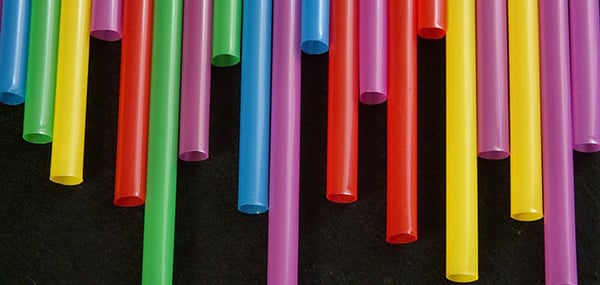 As we gear up for 2020, now is the time to review industry trends and the trajectory of the market.
In our full report, 2019 Plastics Research Review, we take a deep-dive into each market of the global plastic industry, including:
Bioplastics
Synthetic Paper
Automotive Plastics
In today's post, we look at the highlights of the above markets, providing you with key insights for your project or report.
Bioplastics
Bioplastics are often confused with biodegradable plastic, which is very different. While biodegradable plastics focus on the end-of-life of the material, bioplastics come from renewable sources.
Driving forces in the market comes from the shortage of petrochemical resources, as well as the rising environmental concerns. Because of this, the market will continue to be flooded with new entrants and new opportunities.
The global capacity of bioplastics is projected to exceed 3.0 metric tpa by 2023.
The North America region is set to grow at a CAGR of 11.6% through 2023.
The production for bioplastic production will grow by 78% through 2023.
Synthetic Paper

Synthetic paper is appealing because it addresses many of the issues that arise with the use of conventional paper. Because synthetic paper uses petroleum-based derivatives as raw materials, it surpasses its conventional counterpart with:

- Water resistance
- Durability
- Oil, chemical and grease resistance
- Superior printability


These benefits have opened the door for a variety of applications in multiple fields. Its abilities are being used to create everything from door-hangers to underwater scientific survey papers.

However, despite the many benefits, synthetic paper does face the problem of not being eco-friendly.
The total global market volume of synthetic paper is expected to grow to 490 mt at a CAGR% of 7.1% through 2024.
The share of labels/tags application is expected to drop to 59.4% through 2024.
The share of non-labels application is expected to change to 40.6% by 2024.
Automotive Plastics
High-performance plastics are widely used in the automotive and aviation industries due to their ability to handle temperature stability and metal replacement potential.
In order to cope with the changing market conditions, engineers have been working to replace metals and other traditional materials to help with the following:
- Enhance fuel efficiency
- Reduce weight of vehicles
- Cut down on fuel emissions
- Reduce downtime, maintenance and material-related failures
The automotive plastics market in Asia-Pacific is forecasted to grow at a CAGR of 5.2% to reach $29.1 billion by 2024.
The use of plastic materials in the automotive industry has increased by 75% and will continue to do so.
The increasing demand for lightweight automotive vehicles and their related components is the main driver for the automotive plastic market.
Learn more about the Plastics Market
To receive more in-depth information of these markets, download a complimentary chapter of our 2019 Plastics Research Review Report.