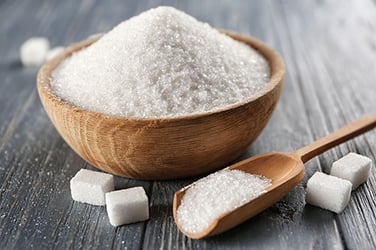 The food and beverage industry is one of both high-growth and high-profit, with huge potential. This is especially the case in the food processing, packaging and functional food segments, thanks in part to advancements in technology—one of the prime factors creating opportunity within these markets.
Simpler packaging and processing solutions are becoming the norm, allowing companies to generate less waste and increase recyclability. These technological breakthroughs are increasing consumer demand for resealable packages and recyclable single-portion packages.
As 2019 comes to a close, now's the time to gain an understanding of what exactly happened in the industry this past year.
In today's post, we look at 2019 highlights of the following markets:
Fermentation Ingredients
Non-Sugar Sweeteners
Food Waste Management
Update your team or latest project with our key insights into these industries below.

Fermentation Ingredients: Global Markets
Fermentation is the process of breaking down the chemicals of a substance by bacteria, yeasts or other microorganisms. This is usually made possible through the conversion of ethyl alcohol, which is also used in the process of making beer and wine.
There has been an increase in the number of products created through a fermentation process. The market itself experienced significant fluctuations in pricing as well as wide variations in the product development and consolidation. This is due to the fact that it is highly susceptible to various factors, including the agricultural industry, food preferences and other macro-economic indicators.
The total market value of fermentation-derived fine chemicals has exceeded $26.4 billion.
Industrial enzymes have seen the strongest growth in technical applications such as the fermentation of bio-ethanol. The total market value in 2019 is $6.9 billion.
The 2019 market value of crude fermentation-derived antibiotics is estimated at $2.5 billion. Consumption has increased by 2-3% per year, with prices growing at a similar rate.
Non-Sugar Sweeteners: Global Markets
Consumers have been aware of the health threats that an excess intake of sugar can cause, giving rise to the popularity of natural and artificial non-sugar sweeteners. While they are sweeter than sugar, they are lower in calories and have fewer negative effects on health.
The three types of non-sugar sweeteners include:
High-fructose corn syrup (HFCS)
High-intensity sweeteners (HIS)
Low-intensity sweeteners (LIS)
High fructose corn syrup and high-intensity sweeteners are utilized as a sugar substitute, while low-intensity sweeteners are used in multiple industries including beverage, confectionery and pharmaceutical.
The global non-sugar sweeteners market is expected to reach $16.5 billion by 2023, at a CAGR of 2.7%.
North America is the major regional market, accounting for more than 36.5% of the global non-sugar sweeteners market and is expected to grow at a CAGR of 3.1% through 2023.
The most commonly used non-sugar sweeteners are HIS with almost 48% of the global market.
Food Waste Management: Global Markets
Food waste has become a serious global issue, as it will start to have serious adverse effects on society, ranging from health issues to environmental pollution. Fortunately, the need for appropriate, environmentally sustainable solutions is growing.

The anaerobic digestion process is one of the most promising solutions. It will address not only food waste management, but nutrient recover and energy production all while maintaining environmentally friendly characteristics.
Global food waste is estimated to be around 1.3 billion tons per year, equivalent to about a third of the overall food production intended for human consumption.
Reduction and effective management of food waste has become a pivotal challenge for industries and communities alike.
The anaerobic digestion process is one of the most promising and environmentally friendly solutions which can help in food waste management, nutrient recovery and energy production, which can also help with the ever-increasing global energy demands.
Learn more about Food and Beverage Market

For more intel about the major trends of the food and beverage market in 2019, check out our full report: 2019 Food and Beverage Research Review.