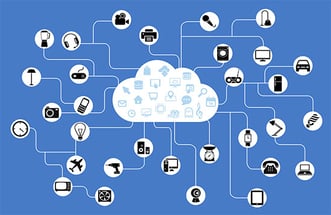 Sensors are the backbone of automation systems, as they are the key to measuring and automating applications. They convert physical phenomena into measurable quantities, rendering them indispensable to our world.
As 2019 comes to a close, now's the time to gain an understanding of what exactly happened in the industry this past year.
The market is progressing rapidly, due to the fusion of different instruments and sensor devices. Thanks to technological advancements, their use is expanding beyond their traditional fields such as mechanical and plant engineering. They are now being used for diagnostics in the medical industry, space exploration and research and much more.
In our full report, "2019 Instrumentation & Sensors Research Review," we go in depth into the happenings of the different instrumentations and sensor markets including:
Machine Vision MV Systems
Terahertz Radiation Systems
Pharmacy Automation
Below you'll find quick insights into the above markets, enabling you to provide your team with vital information, inform your current projects and more.
Machine Vision (MV) Systems: Technologies and Markets
The machine vision systems market is building newer technologies to enable the systems to be more flexible and to suit specific needs. Cloud computing and data integration software is enabling the market to branch out into the computer side of MV technology and component developments.
The market for 2D and 3D MV Systems is estimated to grow at 9.1% and 11.9% by 2024 respectively.
The global market for MV system components was $14.2 billion in 2018. This is expected to grow to $15.3 billion in 2019 and then to further increase to $23.6 billion in 2024, growing at a CAGR of be 9.1%.
Smart cameras dominate the market by value with more than $1.2 billion by 2024 and an expected CAGR of 14.8% from 2019 to 2024.
Terahertz Radiation Systems: Technologies and Global Markets
The terahertz (THz) is the least explored and developed frequency on the electromagnetic spectrum, though that is slowly changing. Its frequency range sits between the optical on the short wavelength side and radio on the long wavelength end.
The ability of THz to penetrate a wide range of nonconducting materials gives it a unique edge that is proving quite helpful. Recent developments in THz radiation sources have opened a range of potential applications in transportation security, medical imaging, nondestructive testing and other fields, according to BCC Research analysts.
BCC Research estimates the total market for THz systems at $58.2 million in 2018. The market should increase slightly by the end of 2019 to $59.1 million.
The development of new commercial THz applications should push the market to $908.6 million in 2024.
THz computer components will be the third-largest segment in 2029, followed by sensors, communications devices and spectroscopy instruments in that order.
Pharmacy Automation: Technologies and Global Markets
The pharmacy automation market has been around since the 1970's but improved technology is producing more efficient and impressive developments.
The market is split into two groups; inpatient and outpatient. In both groups, automating processes are occurring on every level, from packaging to software.
Inpatient pharmacy automation focuses on both acute-care and long-term care settings. Outpatient pharmacy automation, meanwhile, is being incorporated in fast-track clinical settings, hospital retail settings, mail order settings and retail pharmacy chains.
The total global market for pharmacy automation has an estimated value of $5.1 billion in 2019, an increase of 10.1% from $4.7 billion in 2018.
Inpatient pharmacy automation revenues account for about 73.5% of sales in 2019. This is expected to remain relatively steady through 2024.
Outpatient pharmacy automation markets are expected to account for about 26.7% of the total pharmacy automation market in 2024, increasing from 26.5% estimated for 2019.
To receive more in-depth information of these and other markets in the instrumentation and sensor industry, download a complementary chapter of our 2019 Instrumentation & Sensor Research Review.