The consumer and finance sectors impact our lives on a daily basis and in ways we aren't always aware of. From simplifying our shopping process to e-cigarettes, it's an industry that will only grow.
The introduction of artificial intelligence (AI) will see increased innovation in every sector, but it will have a major impact in the sectors of consumer goods, retail and finance, where organizations deal with large volumes of consumer-related data.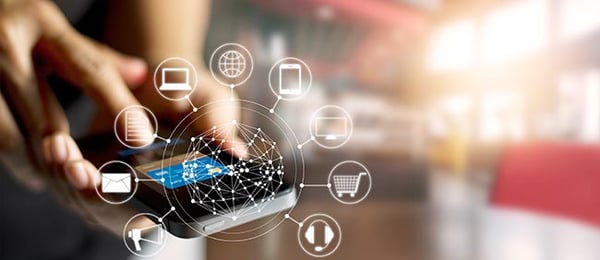 In today's post, we'll provide you with key insights in the following markets, giving you the intel you need to ensure your project or report is updated with the latest market research.
Consumer Identity and Access Management

North American E-cigarette and Legal Cannabis

Mobile Wallet and Payment Technologies
Consumer Identity and Access Management
Consumer identity and access management, also known as CIAM, allows enterprises to securely capture and manage customer identity and profile data. It is a core discipline that enables organizations to offer a single digital identity to their customers for secure access to online application and services.
With the growing concerns over data privacy and user-directed data use around the world, more and more organizations are adopting CIAM solutions as a part of their security protocol. Another benefit that they are receiving is the ability to deliver deeper customer engagement.
The global CIAM market can be categorized based on solution type:
- Identity authentication
- Identity proofing
- Data governance
- Identity analytics
- Behavioral analytics
- Access management
- Directory services
- Single sign-on
Market Trends:
The global CIAM market is set to reach $35.3 million through 2024, growing at a CAGR of 16.7%.
The banking, financial services and insurance sector is the biggest end-user industry and is anticipated to reach $6.8 million at a CAGR of 16.8% through 2024.
The Asia-Pacific region is estimated to be the fastest-growing regional market for CIAM solutions through 2024.
North American E-cigarette and Legal Cannabis
E-cigarettes and legal cannabis is a rapidly growing market in North America. It's now being noticed that there is a higher percentage of cigarette smokers quitting nicotine by switching to e-cigarettes. This has prompted further market investigation into the potential use of e-cigarettes with the withdrawal and cessation of smoking.
While cannabis use is not legal in most regions of the world, it is legal for purchase in certain states for recreational use, and in most states for medical purposes.
The potential for medical use, especially for treating glaucoma, the negative effects of chemo and disease-related loss of appetite for cancer and AIDS patients are factors propelling the market.
Market Trends:
The e-cigarette segment is expected to reach $16.3 billion by 2023 at a CAGR of 25.6%.
The legal cannabis segment will grow 18.9% annually to reach $25.5 million by 2023.
The specialty stores segment is poised to grow at a CAGR of 26.8% and reach $10.5 billion by 2023.
Mobile Wallet and Payment Technologies
Mobile payments are transactions that are made through a mobile device. You sync your phone to your bank account; debit card or credit card and you can make payments without ever pulling out your wallet.
The purpose is to provide users with a digital version of their bank account, allowing for the contents of one's wallet to be electronically available at anytime and anywhere.
Factors positively influencing the growth of mobile wallet and payment technologies include:
- Rapid growth of the e-commerce industry
- Security concerns
- Growing impact of social media
- Increasing penetration of smartphones
Despite the positives, the risk of breach or fraud is creating a slower adoption process and is expected to hinder market growth.
Market trends:
The global mobile wallet and payment technology market is expected to reach $138.4 billion by 2023 at a CAGR of 31.1%.
The mobile commerce segment is the largest in the market and is expected to grow at a CAGR of 29.6% to reach $60.8 million through 2023.

Money transfer is forecasted to be the fastest-growing segment, growing at a CAGR of 34.2% to reach $18.9 billion by 2023.
Learn more about the Consumer and Finance Market   
For more intel about the consumer and finance market, check out our full report: 2019 Consumer and Finance Research Review.