The energy industry has a direct impact on both a global and individual scale. Now, with advancements in technology, renewable energy options are becoming the focus of the future. With the global energy consumption predicted to grow by nearly 50% by 2050, energy markets and resources are much needed.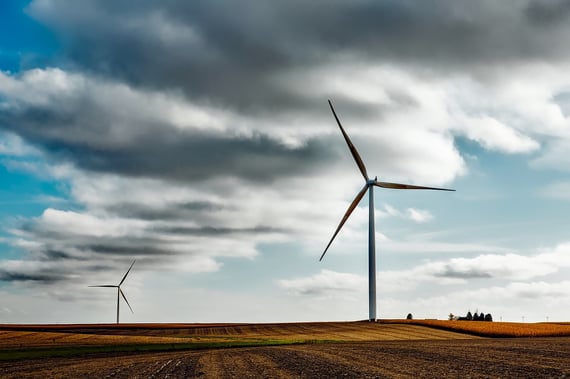 Thanks to the industry's high tolerance for risk-taking and experimentation, growth is occurring at a faster rate. As 2019 starts to come to a close, now is the time to get up to speed on the major changes and developments that have occurred this past year.
In our full report, 2019 Energy and Resources Research Review, we take a deep-dive into the energy industry, including the following three markets:
Solar Energy Markets
Global Markets for Vehicle Light Weighting Technologies
Global Markets for Offshore Wind Turbans
Today's blog will review key trends that occurred in these markets in 2019, giving you the necessary information for your research or projects.
Solar Energy Markets
Solar technologies harness the power for the sun to create renewable energy, mainly in the form of electricity. New research and manufacturing techniques work to leverage the production of cells and other materials that are not crystalline silicon.
Interest in renewable energy technologies is worldwide, and the market continues to grow strong in part due to the promise of continual decreasing production costs.
While there has been some turbulence in the industry in the past years, the outlook is a positive one.
The global market for solar power technologies should grow from $143.3 billion in 2018 to $286.3 billion by 2023 at a CAGR of 14.9%.
Global electricity demand is set to rise by 80% by 2040, inviting a combined investment of $19.7 trillion to meet this demand.
Renewable energy generation is expected to become the largest source of energy by 2040, overtaking coal-fired energy.
Global Markets for Vehicle Light Weighting Technologies
Vehicle light weighting is the process of designing and manufacturing vehicle equipment that weighs less than their conventional counterparts.
The need to reduce carbon emissions and the need to improve fuel efficiency are primary drivers for the current light weighting trend.
There are a range of light weighting materials used in the market, from metals and plastics to composites that are built to be lighter and stronger than in the past. New designs are now focused on minimizing the amount and complexity of material required while reinforcing their strength.
Global markets for vehicle Light Weighting technologies is expected to reach $251 billion by 2024 with a CAGR of 13.6%.
For specific materials, high strength steel, aluminum, and magnesium collectively supported a global Light Weighting market of $106.1 billion in 2019 and is expected to grow to $174 billion by 2024 at a CAGR of 10.3%.
Plastics, composites and natural materials have a market value of $25.8 billion in 2019. By 2024, the market for these categories will collectively reach $77.4 billion at a CAGR of 23.7%.
Global Markets for Offshore Wind Turbans
Offshore wind turbans have become the solution to the duo demand of producing more electricity while reducing carbon emissions. Seen as an environmentally friendly alternative to traditional energy sources, such as coal, oil and gas, offshore wind turbans create large energy volumes with minimal environmental impact.
In order to deal with the local opposition that land wind power tends to receive, offshore wind farms have become the favored option. Set-up far out at sea, offshore wind farms are also an attractive option because ocean winds are faster than on land, due to the lack of physical barriers, such as mountains or hills.
Europe has taken the lead, with a regional market of $8.1 million in 2019 and is expected to reach $13.1 million at a CAGR of 10.1% by 2024.
North America has a regional market value of $3 million in 2019, and is expected to grow to $5.2 million by 2024, at a CAGR of 11.6%.
Asian markets are growing, having reached $5.6 million in 2019 and estimated to grow to $11.0 at a CAGR of 14.5% by 2024.
To get the full scoop on these markets, plus additional markets in the energy industry, download our full report here.