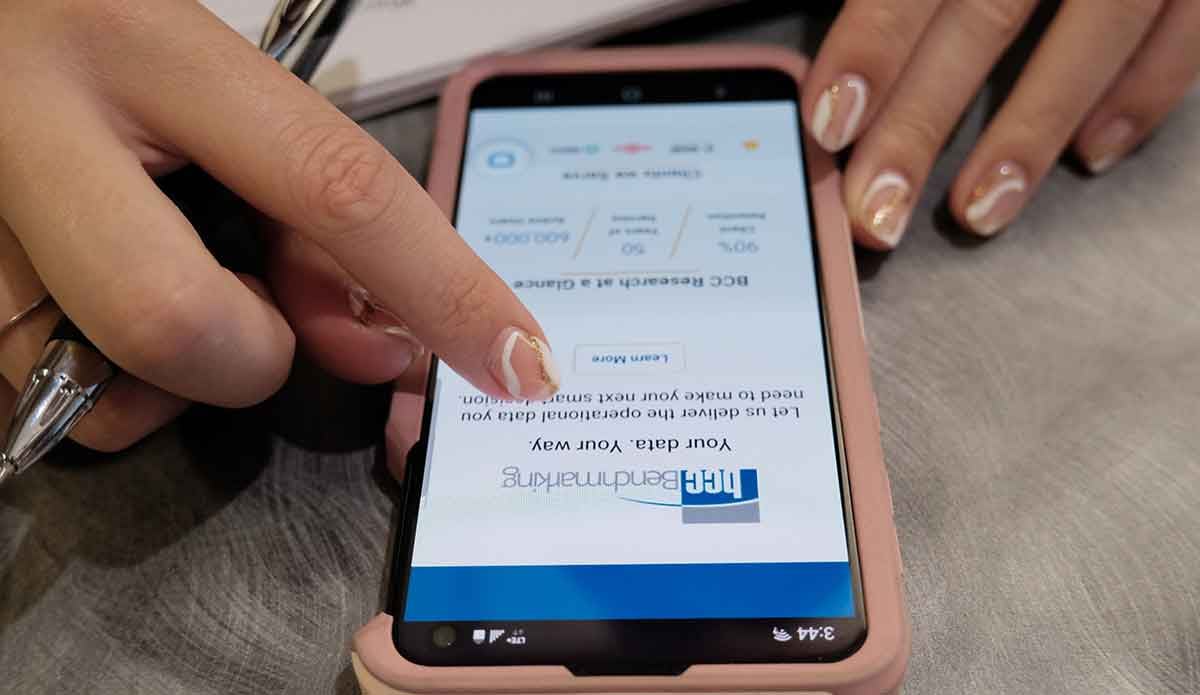 Happy Summer to our academic librarian audience! I hope you get to enjoy a bit of time off and a more relaxed schedule. This is a time of year when many of you have begun to review your budget, determine what resources you need for the upcoming school year and explore your options.
If you've considered BCC Research in the past or if you're hearing about us just now, this blog is for you. Below are answers to some of the most common questions we're asked by academic librarians, testimonials from our current academic members and some free resources you can use in the meantime while you make your decision.
Q: What subject areas does your market research cover?
A: The BCC Research library includes five collections that cover 25 categories:
Life Science: Cell Bio, Medical Devices, Health Maintenance, Pharmaceuticals




Environment & Sustainability: Water Membrane & Separations, Energy, Food, Manufacturing, Environment, Fuel Cell & Battery




Sensors: Instruments, Safety & Security, Engineering, Photonics




Materials: Advanced Materials, Plastics, Chemicals, Semiconductors, Nanotechnology




Commerce: Information Technology, Startup, Venture Capital, Finance, Consumer, Franchises
Typically, each of our reports include:
Breakdown of the market by application, technology, geography, supplier, market share and other categories that facilitate an understanding of the market.




Statistics and analysis of the industry, including structure, major players, dynamics, technology and international developments.




Historical, current and future financial forecasts for the market.




Analysis of the most salient technical and economic driving forces at work in the industry.




Primary research conducted in the form of interviews with leading industry experts, compiled with data from secondary sources.




Overview of technological developments in the market.




Patent Analysis.




Company Profiles.
Q: What other schools use BCC Research?
A: Colleges and universities of all sizes, budgets and geographies (we have a presence in over 70 countries!) are members with BCC. In North America alone, more than 40% of top ranked universities in the continent use BCC.
Some of our academic members include:
Massachusetts Institute of Technology

Duke University




UNC Chapel Hill




Harvard




Babson College




Rice University




Dartmouth College




Nanyang Technological University




Johns Hopkins University




Singapore Institute of Technology




Korea University
We also like to brag a lot about our members. Every month, we write a blog about the impressive research, social justice activities and other projects that our member schools are spearheading. Read here and here.
Q: What's BCC's reputation among the academic community?
A: We love sharing success stories and testimonials with you and of course respect any outside research you need to do before making a decision. Choosing a market research vendor can be a process and our goal is to make that as easy and low-pressure as possible for you.
Here's what a few of our member schools say about using BCC:
BCC Research reports are very deep and not available anywhere else.
--Technology Transfer Specialist, Baylor University
BCC is my go-to for more technical areas students are searching. For med-tech, pharma or engineering, I'm going to BCC.
--Jane Day, Associate Director/Manager of Public Services, Duke University
"Your paper was really, really powerful in guiding us in the right direction."
--MIT Student.
Q: How does BCC develop market research reports?
A: The answer to this question will be its own blog soon. Here's the short-ish answer:
We have a team of analysts who have decades of experience working in their industry and evaluating their industry from a business point of view. Our Editorial team assigns report topics to our analysts, who then conduct primary and secondary research using expert sources, study the market from their business perspective, compile data in reader-friendly tables and graphs and develop a report ranging from about 100-300 pages. Each report goes through an extensive fact-checking and proofreading process and is then submitted to our publishing team who makes the report live in the library.
Q: Not a question, but we don't have the budget for BCC.
A: Totally fair. There are a few ways BCC can support your students with our market intel:
First of all, we'll work with you. No two schools are the same and no two of our memberships are the same. Your membership includes the amount of coverage that's best for your organization.




Take advantage of the

free trial

. Schools and universities get several weeks to try out the BCC library to see if it's a good fit. Your users can search the library and read all of our reports.




Purchase access to the

Innovation Spotlight library

, ideal for schools and companies that want to provide users with a market intel resource and aren't quite ready to invest in a comprehensive database. Innovation Spotlights are micro reports that summarize cutting-edge global technologies and the brains behind them.




Subscribe to our

blog

. Every week, we post high-quality blogs that provide intel on today's hottest markets, citation guidance and research tips—valuable for students, faculty and more. Our most popular blogs for students include: