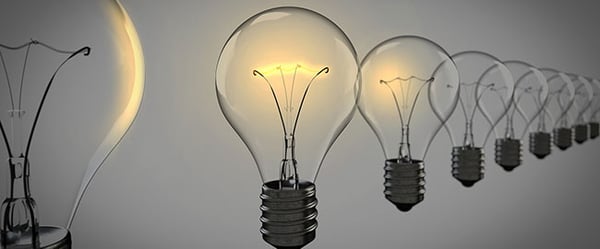 We get it. If you run or work in a Tech Transfer Office (TTO) at your college or university, you're responsible for a lot—liaising between industry groups and student teams, navigating the patent application process, helping students identify market opportunities, promoting your office to your business community and more.
At BCC Research, we're on a mission to make the jobs of tech transfer professionals easier. Along with the services we offer, we're also dedicating today's blog post to the recent resources we've found online (and some that we've created ourselves) that can help you accomplish your office's goals. There are many tech transfer resources available; the ones in this blog are just those that we've found helpful recently.
When you need help planning an industry-university event…
These 10 tips from Harvard's Bench-to-Business boot camp will help. One key takeaway from these tips is for student groups and researchers to connect to their why. Why do you want to commercialize a certain technology? Connecting to a why will help technology have maximal impact.
When you want to connect with other TTOs…
There are plenty of tech transfer offices and organizations on Twitter:
@AUTM. AUTM is a professional association that educates, promotes and inspires professionals from academy and industry to support tech transfer projects and research around the world.
@EmoryOTT. Emory University's Tech Transfer Office is thriving and the professionals behind it post content about what makes their office so successful, along with tips that other offices can use. Also, Emory's Technology Transfer Blog offers actionable advice for student groups on how to bring a product to market.
@U_2_B. A UK-based online publication featuring articles about university-business collaborations, challenges, news and more.
@WellspringWW. A private company that facilitates tech transfer collaborations. On Twitter, they post tech transfer news, tangible advice that universities and industries can use to collaborate with one another, inspiration for cultivating innovation and more.
@Cheekyscience. The man behind this account focuses mostly on helping PhD students make a smooth transition from academia to industry. A lot of his posts cover tech transfer topics (or can be applied to the tech transfer world), as well. He has a helpful website, too.
To find additional Twitter coverage of tech transfer news, tips and more, use the hashtag #techtransfer. You'll see all tweets that include that hashtag and discuss tech transfer topics.
When you need to explain industry concepts to students…
When you need to inspire your students to be more innovative…
Additional resources from BCC Research
BCC Research is the only market research provider that includes a robust focus on technology transfer We offer the following:
Serialized reports
Short-form report collections, such as Markets at a Glance and Franchise Reports
Custom research
Open-forum webinars/live events
Real-time support from our research concierge
We've also written several blogs to help you get up to speed quickly on various markets:
Want to see the BCC Research market research library for yourself?