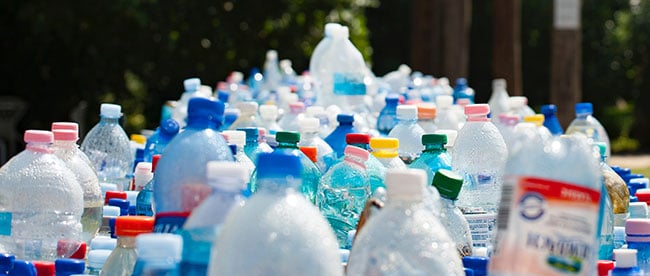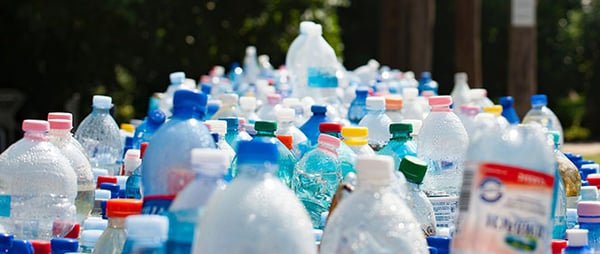 In 2017, about 140 billion pounds of plastic are recycled annually around the world and 60% were from post-consumer sources, i.e. waste from end consumers that was discarded and not made into another product. Examples include tissues, packaging, human and animal waste, and broken or outgrown items.
Everyone knows the phrase "reduce, reuse, recycle," but most do not consider how recycling plastic products can in fact raise concern since they may not be suitable for all markets.
Whether you're a professional in the corporate, academic, or tech transfer arena, you'll find today's blog—a reliable and comprehensive introduction into the world of plastics recycling— helpful in the work you do.
How does plastics recycling work again?
Plastic is a synthetic material derived from polyethylene that can be reprocessed to other uses or materials with changes in chemistry. The term "recycling" in this sense indicates the removal of products from waste for applications, excluding energy recovery.
Plastics recycling is the method of recovering plastic waste and converting it into a useful product for other applications. Although plastics recycling is not new, the market struggles to be cost-effective and well-developed.
Where do plastics come from?
Here's a refresher on how plastics are derived.
Plastics are made from petroleum, natural gas, or coal which is then separated into fractions. These fractions/single molecules (monomers) are converted into long chains (polymers). The polymers are then shaped or molded into whatever the product is intended to be.
Plastic is one of the most commonly used materials, including uses such as packaging, textiles, construction, and electronics, and the rise of many more. Many more applications of plastic are on the rise. Why is plastic used so much? Because it's typically less expensive and more convenient to use than other materials.
Can every market benefit from recycling?
The short answer? No. Here's the long-ish answer.
There are various types of plastics used in the world, and it is helpful to place them in groups based on similar characteristics. Also, thinking of ways rather than just recycling to get rid of plastic products is important. These options include:
Land disposal
Incineration
Waste energy
Today, most companies are expected to create products that contain recycled materials, as well as products that do not negatively impact the environment when produced or lead to an extra cost for the consumer. Those who want to include recycled content into their products discover that it is not economically beneficial, they cannot collect enough material or the value of the product is inconsistent.
Additionally, many types of plastics can be too restrictive and excessive to recycle. Most think that recycling plastics can be beneficial, but as previously stated, the profits from recycling are outweighed by the economic cost to gather, part, clean, and reuse plastic materials. The recovered material needs to somehow find its way into a suitable market.
How does the public view recycling?
Aside from economic considerations, recycling is heavily influenced by public attitude. Developed countries look at industrial activity through the perspective of sustainable development and based on the result of stipends for recycling.
Consumers tend to pay more for compilation and processing of material for recycling rather than land disposal. Using recycled materials in products and creating products that are not difficult to recycle are two factors that manufacturers take into consideration to be more "environmentally friendly".
But what you really need to know is that it is important to pay attention to the plastic recycling industry. Markets and processing methods most likely differ and would therefore be unsustainable for another material.
What is going on in the global plastics recycling market?
The United States has adopted a free market approach to plastics recycling, while Europe has taken a different approach. Europe's laws regarding recycling rates and restrictions on the use of certain materials is more rigid than the United States.
There are many significant utilities and technologies that have derived from high levels of recycling in a few European countries. For example, Asian countries lead the plastics recycling business while Mexico, South Africa, Australia, and Brazil also have competitive market sizes.
Additional trends in the market include:
The global market of post-consumer plastics recycling reached $26.9 billion in 2017.
The global market for plastics recycling should grow from $25.3 billion in 2018 to $33.8 billion by 2023 at a compound annual growth rate (CAGR) of 5.9% for the period of 2018-2023.
The non-durable market for plastics recycling is expected to grow from $20.5 billion in 2018 to $27.2 billion by 2023, growing 5.8% annually.
The durable market for plastics recycling is expected to grow from $4.8 billion in 2018 to $6.4 billion by 2023, growing 6% annually.
What region has the largest and fastest growing plastics recycling market?
India will have the largest growth, followed by Germany and the United States.
India will increase its post-consumer plastics recycling by 3 billion pounds from 2017 to 2023 at a CAGR of 6%.
Germany is striving to recycle more waste for export. The country will increase post-consumer plastics processing between 1.5 billion pounds from 2017 to 2023 at a CAGR of 5.5%.
The United States will increase its post-consumer plastics processing volume by 1.2 billion pounds from 2017 to 2023 at a CAGR of 3.6%.
Key Takeaways
To wrap up our crash course (and to refresh your memory), here are a few key takeaways about the global plastics recycling market:
From an economic standpoint, recycling plastics can counterbalance the costs of compiling, separating and cleaning the plastic products.

Although technologies are well developed to acquire clean streams of plastic from waste materials, there are still difficulties finding cost-effective recoveries and practicable markets.

Most communities want to collect more plastic materials, but they struggle to find markets to accept the items they gathered and proceed to get frustrated when their items then end up in landfills.
How can I learn more about plastics recycling?
For additional intel into the global plastics recycling market, download our report, "Plastics Recycling: Global Markets Through 2023."