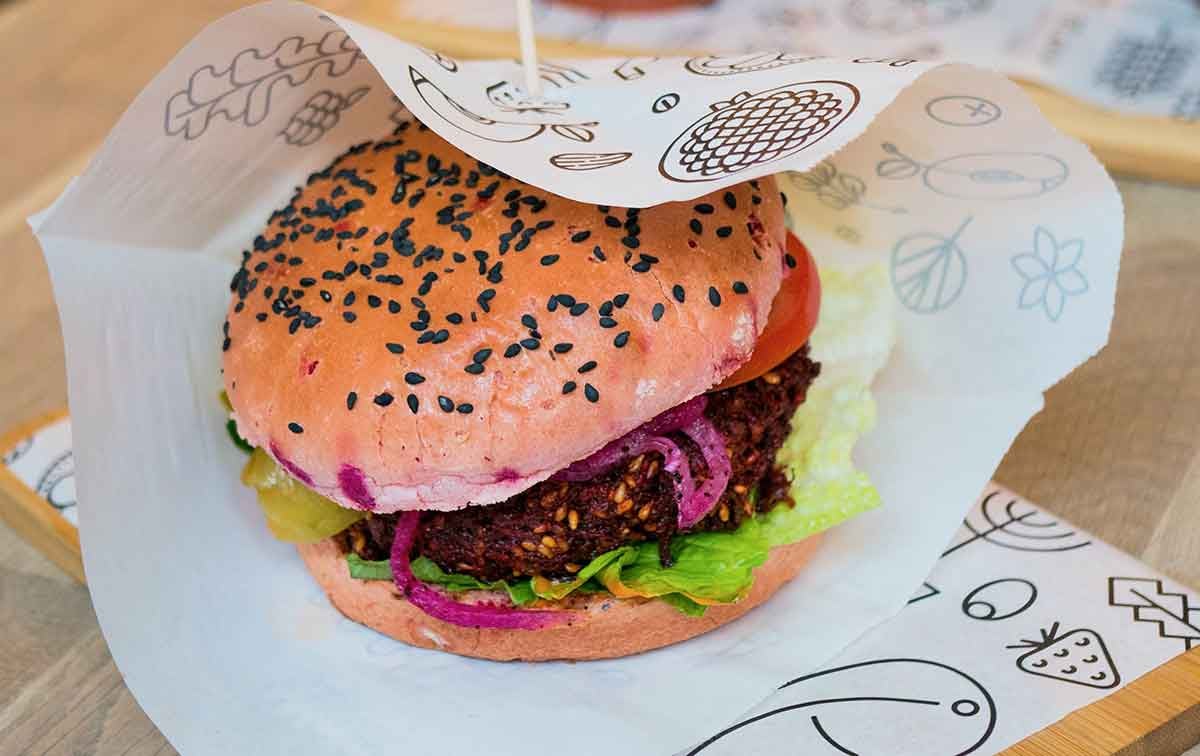 The term 'plant-based revolution' is no overstatement. 2022 has seen a continuation of the global trend to eat less meat, driven primarily by the urgent need to save the planet. Health and ethical reasons often factor into plant-based diets too, making it a popular lifestyle. With 2023 just around the corner, we're reflecting on some of the year's top-performing blogs published on BCC Research. Unsurprisingly, the '10 leading companies in plant-based meat' remains one of our most popular pieces of content to date.
Based on our report Plant-based Meat: Global Markets, the blog delves into the businesses making a strong case for alternative meat. In this blog, as well as recapping these 10 companies, we'll be ranking the most popular plant-based meat products by market share and estimated growth. With BCC Research forecasting the market for plant-based meat to reach $11.9 billion by 2025, with the compound annual growth rate landing at a whopping 14.5%, there are still exciting developments underway.
So today, we're asking: which meat alternative holds the largest market share? Which product is forecast for the highest growth? Which plant-based product reigns supreme? Read on to find out.
The most popular plant-based meat products, from least to most:
4. Meatless meatballs
Market share: 8.3%
CAGR to 2025: 14.7%
While plant-based meatballs have the leanest market share, their potential is strong. Plant-based meatballs could meet their largest market in Asia, with China, India, Malaysia, Japan, and South Korea all being devout fans of spherically shaped meat. There are also clear opportunities for meat-free meatballs in the States, with Americans often opting for meatballs with their pizzas. BCC Research has forecast the meatless meatballs market to grow at a confident pace of 14.7% through 2025, meaning they're well placed to perform positively in the future.
3. Meat-free sausages
Market share: 18%
CAGR to 2025: 14%
These cylindrical pieces of meat rank as the third most popular plant-based meat product. Meat-free sausages enjoy an 18% market share, and offer a convincing alternative to their true-meat counterparts. Not only do they taste persuasive, but they also come without the associated health risks. The International Agency for Research on Cancer (IARC) deemed processed meat as a group 1 carcinogen, meaning it's cancer-causing to humans. Red meat was labeled as a group 2 carcinogen, meaning it probably causes cancer in humans.
With pork sausages classed as both processed and red meat, these aren't great accolades. But it's factors like these that are driving the market for plant-based sausages. Even Richmond's, a UK-based leading pork sausage manufacturer, jumped on the bandwagon, releasing a meat-free sausage in 2019 to enormous success.
2. Plant-based burger patties
Market share: 24.7%
CAGR to 2025: 15.2%
While BCC Research has ranked plant-based burger patties as the second most popular plant-based meat product, they're set to encounter the highest growth. Demand from the USA, India, China, and Japan is driving this curve, along with the expansion of popular fast-food joints like Burger King. The Impossible™ Whopper became a huge advertising campaign from Burger King, and the company is pursuing continued growth in the Netherlands.
With beef production being the most environmentally exhaustive of all meat, there's a sizeable environmental case for plant-based patties, too. This is helping place plant-based patties as the highest-growth category for meat-free products.
1. Strips and nuggets
Market share: 28.8%
CAGR to 2025: 14.9%
Anticipating the second-highest growth and retaining its winning market share, BCC Research designates plant-based strips and nuggets as the most popular plant-based meat product.
Many shy away from handling raw chicken, due to contamination risks and an overall aversion to the texture. Plant-based strips and nuggets eliminate this issue, making them an appealing choice to consumers seeking convenience. Enormously popular in the States and even more convenient than regular chicken, it's little surprise that plant-based strips and nuggets hold the largest market share of all plant-based meat products. And anticipating the second-highest growth at 14.9%, the victory shows no sign of slowing.
Top 10 plant-based meat companies
In the spirit of 2022's close and in honor of one of our top performing blogs, we're recapping the top 10 companies in plant-based meat.
This California-based company has been selling vegetarian products for nearly 30 years. What started as a small family-run affair is now a global business, selling 250 products across 30 countries worldwide.
This plant-based protein manufacturer captured consumer interest with their Beyond Burger. Now, they're expanding their distribution channels to reach an even larger audience.
This conglomerate houses brands such as Gardein, Earth Balance, Evol, and Birds Eye, making it a key player in the plant-based meat game.
Impossible™ Foods is a brand well known for partnering with Burger King for their flagship plant-based offering, the Impossible™ Whopper. The company recently launched in the UK with the Impossible™ "Chicken" Nuggets and Impossible™ Sausage Patties.
Most know Kellogg's for being the world's largest cereal producer. The company also has popular plant-based meat offerings under the names Morningstar Farms, Incogmeato, and Kashi.
This carbon neutral food company offer plant-based meat through their brand Lightlife. Their products are primarily sold to retail, food service, wholesale, agricultural and industrial customers globally.
Quorn is a leading plant-based meat company founded in 2010. Regarded for its Quorn Mince, the brand uses fungi to create its high-quality protein food.
Sunfed offers meat-free meat products, with a business reach in New Zealand and Australia. Sunfed products are free of gluten, soy, preservatives, palm oil, cholesterol, trans fats, antibiotics, hormones, dairy, GMOs, e-coli, salmonella and animal products.
Tyson Foods is a Fortune 500 company and a leading supplier of protein and prepared food products, with an expanded offering of plant-based meat.
Unilever offers 400 brands that span 14 categories of home, personal care, and food products. Their key plant-based meat brand is The Vegetarian Butcher.
Learn about the global market for plant-based meat
At BCC Research, we cover the full scope of plant-based foods. With a host of relevant reports and blogs investigating these markets, we represent a valuable resource for those looking to learn more.
Become a member of the BCC Research library and gain access to a range of relevant reports in this area. Explore our Food and Beverage category and enquire about the benefits of membership below. Meanwhile, take a look at our various reports and recent blogs below.
Relevant reports:
Vegan Food: Global Markets
Plant-based Protein: Global Markets
Plant-based Meat: Global Markets
Relevant blogs:
Vegan foods could solve the climate crisis. Why are they lacking investments?
Plant-based proteins: is there more in store?
Plant-based meat receives celebrity boost as Kim Kardashian joins Beyond Meat