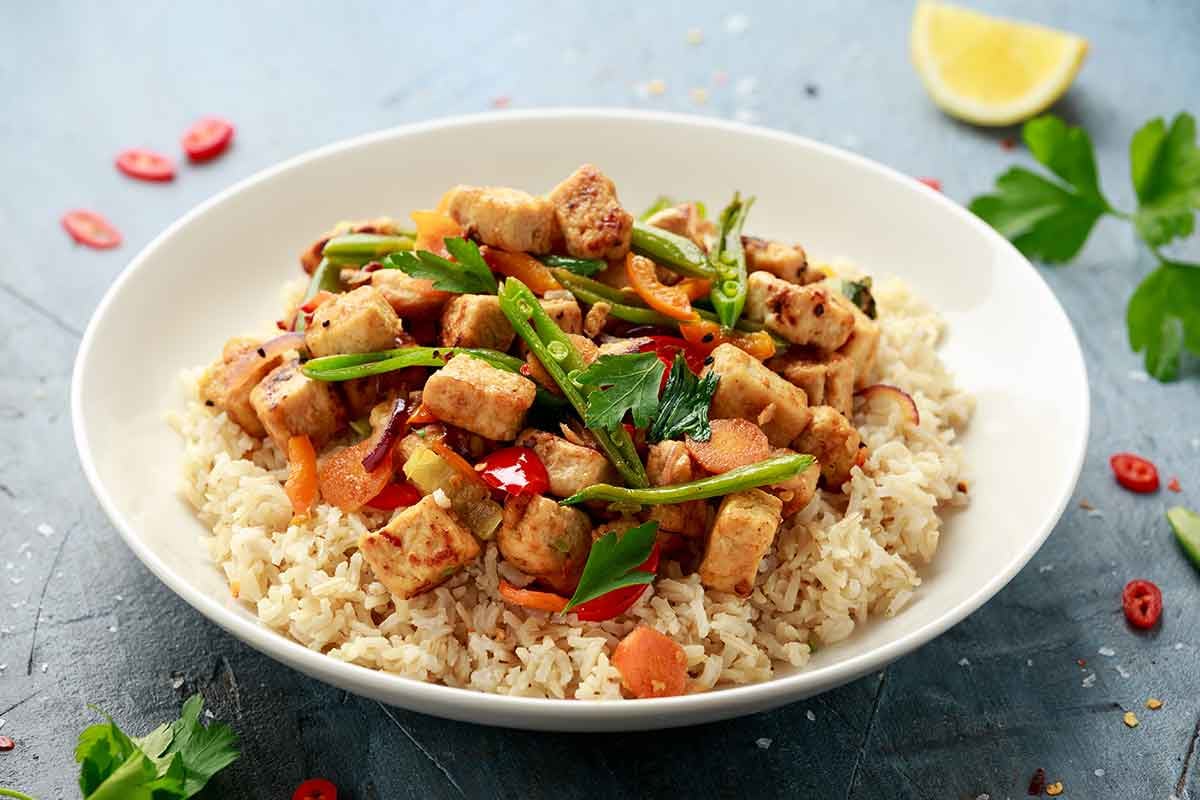 The case for vegan foods is strong. There are numerous well-reported health benefits of scaling down meat intake and instead deriving protein and fats from plant-based sources. Cost-wise, it makes sense: vegan foods will gain price parity with slaughtered meat by 2023, says the Good Food Institute.
A flurry of high-quality vegan product launches show consumer demand is high. The industry is set to reach a hefty $50.8 billion by 2027, according to BCC Research, which means the market is primed for expansion. That's without mentioning the environmental benefits of vegan food, which forms the greatest case for their uptake.
Given these factors, it's remarkable that investment in this sector pales in comparison to the automotive and renewable energy industries. The environmental benefits of a vegan diet are incredibly well-publicized. In curbing the ever-looming climate crisis, promoting a vegan diet is a no-brainer. Yet vegan foods are experiencing underinvestment, a grave missed opportunity for creating high-impact climate change.
The environmental benefits of plant-based meat
Plant-based meats have a much smaller environmental impact compared to slaughtered meat. Researchers at Oxford University and the University of Amsterdam back plant-based meat as a more sustainable alternative to regular meat, producing 96% fewer greenhouse gases and using just 2% of the land. Energy requirements for producing plant-based meat are as much as 45% lower. These numbers are not insignificant. Changing to a vegan diet can drastically reduce our carbon footprint.
As the international community works to reduce climate risks, vegan foods represent a glimmering opportunity to achieve net-zero emissions. Yet still more funding and open-access R&D are required before this can be achieved – something vegan foods are not receiving in sufficient numbers.
Shaky supply chains need rectifying
As well as experiencing underinvestment, the production line of vegan foods needs to be stabilized for the market's environmental potential to be fully realized. In 2021, Canada's production of peas nosedived by 45% due to the worst drought in years. In France, pea crops were damaged by unusually wet weather, which caused pea prices to double in 2020.
Supply chains are very much at the mercy of unpredictable weather patterns. Tellingly, this is worsening with the onset of climate change. Yet with the future of the planet hanging on how quickly we can make large-scale, meaningful action, our reticence to invest in vegan foods is something of a bad sign.
To resolve unstable supply chains, money must be invested in crop development and ingredient processing solutions. Plant-based ingredients need to become more resilient to withstand unpredictable weather. BCC Research predicts that consumer demand for soy and pea proteins will outpace industry supply chain capacity through 2030, highlighting the need for urgent action. Equinom is currently developing disease-resistant crops. High quality and quantity output will guarantee a more reliable supply stream of plant-based ingredients, helping secure the future of the market in combatting climate change.
To combat climate change, investments must rise
Investments in alternative proteins have increased sharply, but still represent only a tiny portion of the trillion dollars invested globally in climate technology firms. Private investment in early-stage climate technology companies totaled $47 billion in 2021 alone, whereas the much-needed diversification of funding types and sources for vegan foods is only just beginning.
Renewable energy and electric vehicles have drawn a huge variety of investments outside of venture and private equity capital. Governments have introduced various financial incentives to support these industries, without mentioning the money raised through public equity and debt markets as well as project financing. This money stands outside of the $47 billion of private capital.
Indeed, compared to the potential for these industries to reduce global warming, investments in alternative protein are starkly malnourished. Dollar for dollar, investments in vegan food would go a lot further in combatting climate change. A greater diversity of investment in vegan foods would help the planet secure a green future.
Vegan Food: Global Markets
Those with an interest in high-impact investing would do well to consider the vegan food market. BCC Research's recent report breaks down the nuances of the market, providing accurate forecasts and detailed analysis by region, segments, and subsegments. Our work in this area offers an invaluable tool to those navigating the market, creating a clearer picture to aid intelligent decision-making.
Download your complimentary report overview of Vegan Food: Global Markets, or purchase the report in full here.
We also offer memberships to our research library, which includes access to a range of relevant reports. Please get in touch below to find out more, we'd be more than happy to discuss how this might benefit you.