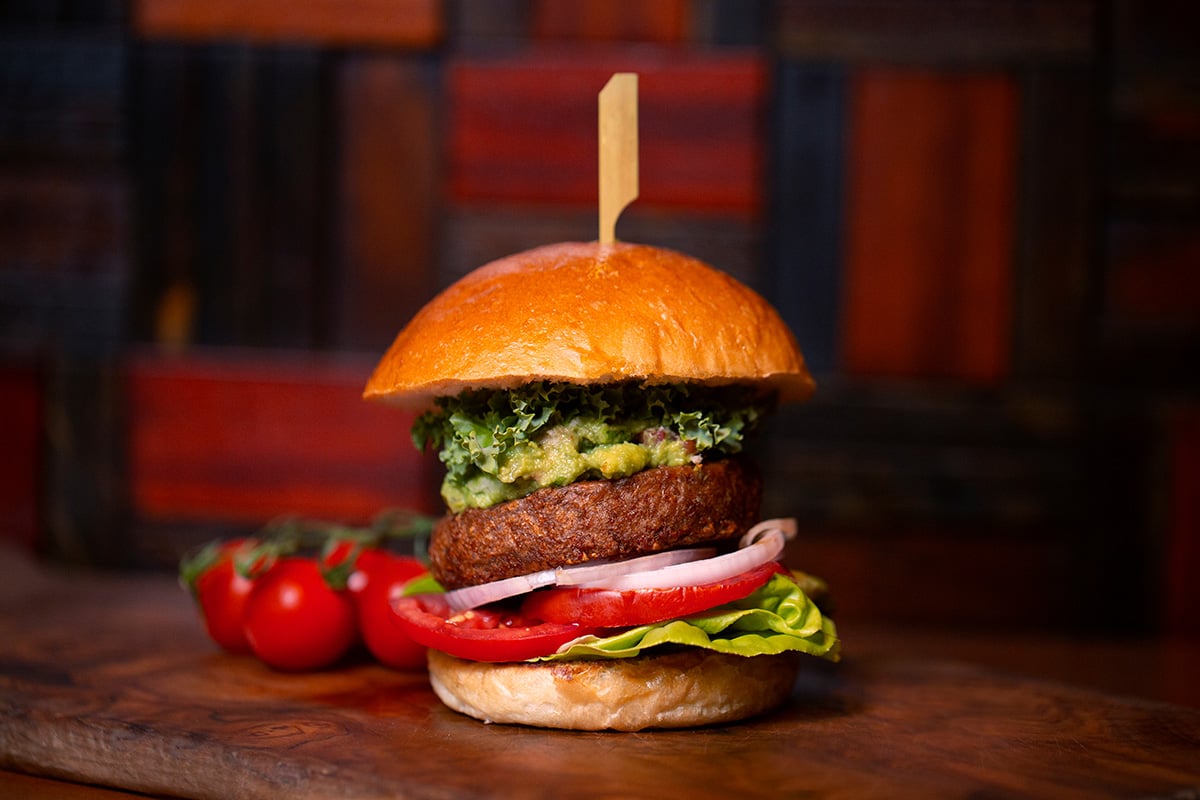 Recently, US-based plant-based meat maker, Beyond Meat, announced that professional tastemaker, icon and entrepreneur, Kim Kardashian, has become their new "chief taste consultant", in addition to starring in a new campaign focused on the brand's mission of health and sustainability.
"As an icon synonymous with impeccable taste in food, fashion, beauty and more, Kim will highlight the brand's delicious, nutritious and sustainable product portfolio with her signature recipes and engaging content." Beyond Meat wrote in a press release.
Kardashian commented that Beyond Meat is her "absolute favorite" plant-based brand, and joins other celebrities, Kevin Hart, Shay Mitchel, Snoop Dogg and Liza Koshy, as a brand ambassador. She also joined Forbes' billionaire list last year, and could help elevate Beyond Meat's product profile, given her success serving at the helm of several successful businesses, including beauty brand KKW and loungewear company, Skims.
Competition in the plant-based sector has exploded in recent years
In fact, the global market for plant-based meat is anticipated to grow from $6.0 billion in 2020 to $11.9 billion by 2025, at a compound annual growth rate of 14.5%, according to a BCC Research plant-based meat global market report.
Plant-based meats and meat alternatives are growing in popularity, as more individuals become acutely aware of their environmental impacts and growing awareness of the health benefits of plant-based foods. Growing support from health care professionals and increased coverage in the media – plus one or two celebrity ambassadors – are bolstering the health benefits of plant-based food.
The recent growth in the plant-based meat segment aligns with the growing interest in plant-based diets as a healthier dietary option. Australia is considered the third fastest-growing vegan market worldwide (behind the United Arab Emirates and China). Between 2012 and 2016, the number of adults following vegetarian – or almost vegetarian – diets increased from 1.7 million to 2.1 million, or 11.2% of the total population.
Another key factor supporting the growth of the market includes a ruling by the US Food and Drug Administration (FDA) favoring health claims about plant-based protein products and the increasing distribution of plant-based meat into mainstream stores.

A brief introduction to plant-based meat
Traditional plant-based meat replacements are based on centuries-old recipes. Ingredients, such as wheat gluten, soy protein, mushrooms, rice and legumes are processed with flavoring additives that produce a finished product that tastes like meat, such as pork, chicken, beef, lamb or seafood.
Tofu, derived from soybeans, is among the more well-known plant-based meat substitutes and is available in the form of blocks – both unseasoned or mild-tasting – with a gel-like, high absorbing structure that absorbs the flavor of other marinades and dressings during cooking.
Tempeh is a fermented soybean cake made with the Rhizopus oligoporus culture from cooked soybeans and grains (such as rice). This is also commercially available for similar culinary uses as tofu.
In addition to soybeans, other types of plant proteins include wheat gluten, which are used in traditional products such as seitan. Seitan, derived from wheat flour, is made by washing wheat flour dough until the starch granules are removed. This produces a chewy mass of proteinaceous gluten. Equally, yuba, which is based on soy, is made by layering the thin skin formed on top of boiled soy milk.
Modern meat replacements, such as products developed by Beyond Meat and other competitors in the plant-based segment, have been developed to align with consumer preferences in Western countries. Traditional replacements lack key characteristics these consumers prefer, such as taste and texture.
The rise of the flexitarian
Another trend that is geared towards individuals consuming less animal-based products is a "flexitarian" diet, which is adopted to improve nutrient density and reduce the environmental impact of their food choices – however, they do still eat meat on occasion.
In fact, Beyond Meat ambassador, Kim Kardashian could be considered a flexitarian, based on a recent Kardashian episode where she is seen to be eating meat while discussing a predominantly plant-based diet. Equally, actress and talk show host Drew Barrymore describes herself as a flexitarian, and has recently joined meat-free food company, Quorn, as it's "chief mom officer" stating that accessibility and affordability were main reasons to align herself with the brand. In the official announcement for her new position with Quorn, Barrymore said:
"This partnership is very personal to me. As a mom of two daughters, I know the importance of having affordable, easily accessible and delicious options that I feel good about serving my kids. I love this brand because the integrity of its mission truly motivates me, and I'm honored to be joining as Chief Mom Officer – I'm so excited to work closely with the Quorn USA team!"
Plant-Based Protein: Global Markets
In our upcoming report, Plant-Based Protein: Global Markets, we dive into the plant-based protein market, looking at the market size and providing analysis on global market trends, both in terms of volume and value with data from 2020 through to projections of CAGRs leading to 2027.
Tap the link to get notified with the report is published.