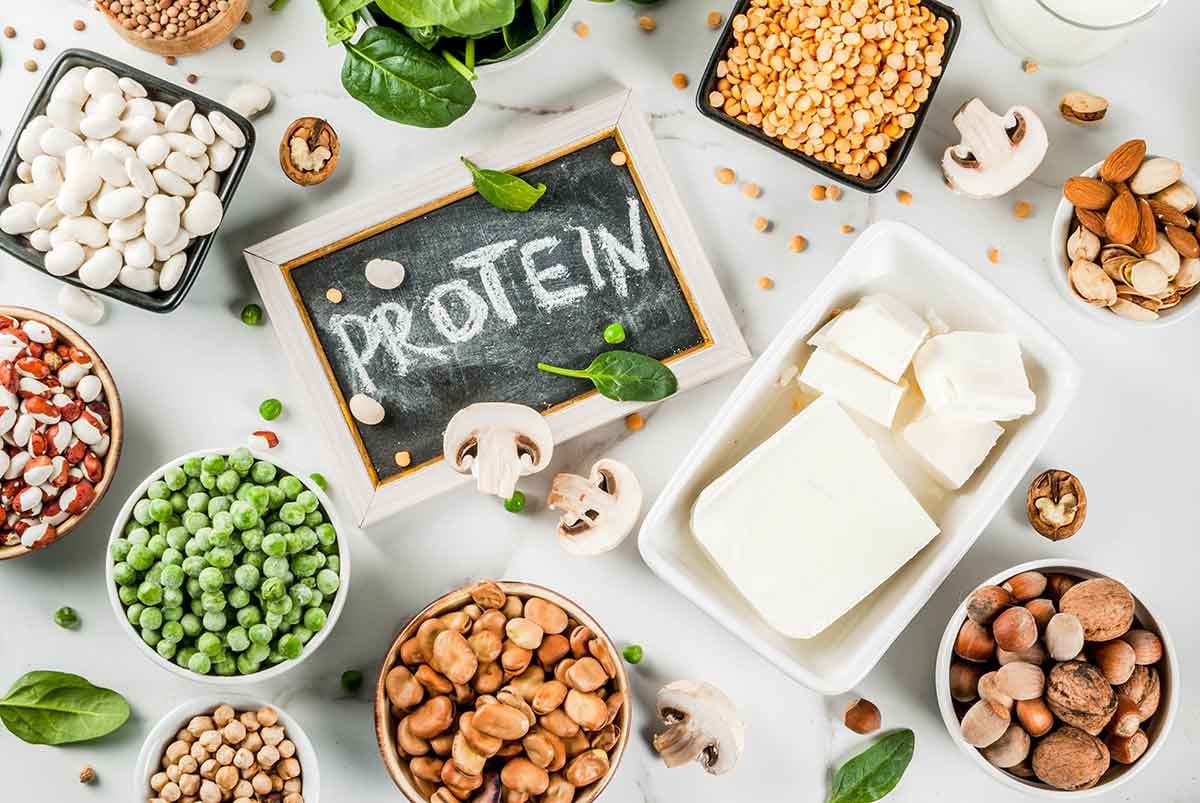 The plant-based protein market has garnered considerable traction in the past decade. With the Good Food Institute reporting an increase in the sales of vegan food by 54% from 2018 to 2021, it's evident the demand for plant-based protein sources has been significant.
According to the latest report by BCC Research, this trend shows no sign of slowing. Already valued at $10.9 billion in 2021, the market is expected to grow in scale to a momentous $17.7 billion by 2027.
But what's fuelling this continued growth?
An Increasingly Diverse Consumer Profile
Gen-Z and Millennials are widely credited as key drivers in the surge of plant-based proteins. In a report published by the Good Food Institute, 18–24-year-olds preferred to consume more plant-based food during the pandemic, highlighting the foothold the younger generation has in this sector. But thanks to a growing awareness of the health benefits of plant-based proteins, BCC analysts have signalled an intensified demand among seniors.
The growing global geriatric population has increased the need for additional nutritional supplements as seniors seek sources of nourishment. Compared to animal proteins, plant proteins are actually more difficult for the body to digest. But it's this characteristic that makes plant-based proteins more beneficial for heart health, as well as blood sugar management. This process helps limit the absorption of cholesterol and carbohydrates.
Protein Dense Diets
It's evident that a growing recognition of the benefits of a protein rich diet is aiding the growth of this already robust market.
The UK's National Health Service cited protein as an excellent assistant in combatting Covid-19 infection.
This public emphasis on higher protein consumption, paired with a greater concern over the type of protein being ingested, is set to snowball the market over the coming years.
Restrictive Factors
But the market is not without its difficulties. Product manufacturers still face the ever-present challenge of making plant-based protein sources palatable to a wide audience.
While the end products we're familiar with usually taste remarkably similar to their meat counterparts, the protein sources in isolation do not.
For instance, soy is known to impart an astringent beany flavor to food products. Similarly, potato proteins have a grainy and 'soil-like' quality. These flavors are unpleasant and tricky to conceal.
For food manufacturers, convincing flavor masking is a crucial obstacle to overcome. The process can be complex. Advanced technology and additional investment are required to effectively suppress these flavors. Although this may hike up the price of end products, it's a critical step in ensuring the continued expansion of the market.
Plant-based Protein's Global Reach
What is more, the expansion of the plant-based protein market is not limited to the West but will take place on a global scale.
Asia-pacific countries like China and India are set to experience population growth, increased urbanization and rising disposable incomes over the forecast period. Growth of the food and beverage sector in developing economies such as China and India are expected to drive the market further.
Although Europe may experience some supply-chain disruption due to the Russia-Ukraine war, the plant-based protein market can still anticipate healthy growth globally in the coming years.
Dive Deeper into the Plant-Based Protein Wave
Our report provides further insight into the plant-based protein market at a region-specific level. Considering the sector's major drivers and key players, our analysts identify burgeoning trends and market opportunities in the upcoming forecast period.
To purchase the report in full, click here.
If you'd like access to a full range of industry-specific reports in your chosen category, you can become a member of our library. To discuss the benefits of a membership, contact us today.