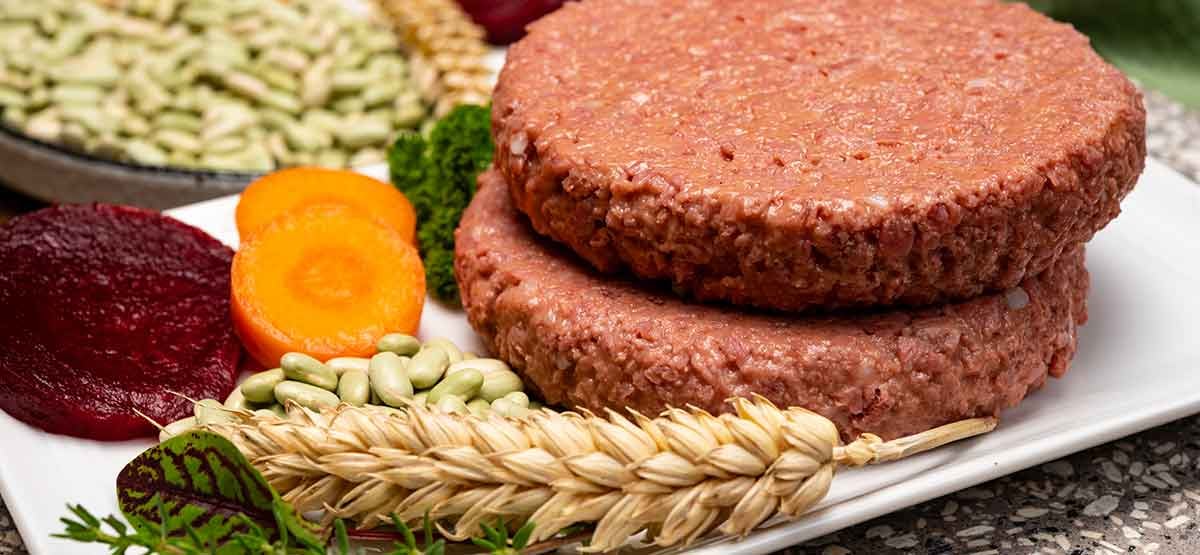 Who are the top companies in the plant-based meat industry? Which companies should you be watching? BCC has you covered.
We put together a list of the 10 leading manufacturers of plant-based meat and plant-based meat products, and we link to our reports for a deeper dive.
Amy's Kitchen
Founded in 1987, Amy's Kitchen Inc. is headquartered in Santa Rosa, Calif. The company provides natural, organic, frozen and pre-packaged vegetarian meals, as well as organic frozen entrees, pizzas, convenience foods, canned soups, beans and chili, jarred sauces, salsas and other products. Amy's Kitchen supplies products to major countries such as the U.S., the UK, Australia, Canada, China, Hong Kong, Israel, Japan, Mexico, South Korea, Thailand and the United Arab Emirates. The company offers organic products through various natural food stores, supermarkets and club stores. Amy's major competitors include: The Hain Celestial Group Inc. (U.S.), Kraft Foods Inc. (U.S.) and The Kroger Co. (U.S.).
Beyond Meat
Beyond Meat Inc. operates as plant-based protein food products manufacturer. The company manufactures burgers, sausage, crumbles and strips. To strengthen its presence in the U.S., the company is increasing its distribution channels to reach more consumers.
Impossible Foods
Impossible Foods develops plant-based substitutes for meat, dairy and fish products by selecting specific proteins and nutrients from greens, seeds and grains to recreate the experience of these products. Founded by Patrick Brown and Monte Casino in 2011, Impossible Foods is headquartered in Redwood City, California.
Kellogg
Founded in 1906, Kellogg Co. is world's largest cereal producer. The company has expanded beyond cereals into the soy arena with key acquisitions. Since 1999, Kellogg has owned Worthington Foods, which shares the same grain sources for product development. Kellogg also purchased the Kashi Co., which produces soy-based cereals and nutrition bars. The W.K. Kellogg Foundation, one of the world's largest charities, maintains a 30% ownership share in the company.
Maple Leaf Foods
Maple Leaf Foods Inc. manufactures and sells a variety of food products that includes fresh and prepared meats, poultry, flours, pasta, seafood and pet and animal feeds. These products are primarily sold to retail, food service, wholesale, agricultural and industrial customers worldwide.
Pinnacle Foods
Pinnacle Foods Inc. manufactures, markets and distributes packaged food products. The company sells its products through supermarkets, grocery wholesalers and distributors, mass merchandisers, convenience stores, dollar stores, drug stores, and warehouse clubs, as well as in military channels and foodservice locations.
Quorn Foods
Quorn Foods Ltd. was founded in 2010. The company is involved in manufacturing prepared foods and miscellaneous food specialties. The company uses fungi for manufacturing high-quality protein food and offers meat products that are low in saturated fat and high in fiber. Products offered by the company includes Quorn Mince, which contains mycoprotein.
Sunfed
Sunfed Ltd., operational as Sunfed Meats, offers meat and chicken products, with a business reach in New Zealand and Australia.
The company offers innovative foods that it claims are healthy, safe and sustainable. Their high-protein food products are alternate options for consumers seeking to shift from animal meat to plant-based meat products. Sunfed products are free of gluten, soy, preservatives, palm oil, cholesterol, trans fats, antibiotics, hormones, dairy, GMOs, e-coli, salmonella and animal products.
Tyson
Tyson Foods Inc. (Tyson), a Fortune 500 Company, is headquartered in Springdale, Arkansas. A leading supplier of protein and prepared food products, the company offers value-added foods, prepared foods and commodity meat and poultry. The company is one of the largest processors and suppliers of chicken, beef and pork in the world. Its product lines include ham, bacon, sausages and meatballs, sliced meats, pizza toppings, dough and crusts, tortillas and chips and soups and sauces. Tyson operates as a multi-channel business, supplying retail stores, restaurants and eateries, and schools and institutions. It also exports globally, with operations in the U.S., Brazil, China, India and Mexico.
Unilever
Unilever offers 400 brands that span 14 categories of home, personal care and foods products. Unilever USA manufactures and markets the company's food, personal care, hygiene and nutrition products, most with a well-established customer base built on brand loyalty.
For additional intel into the global market for plant-based meat...
Download a free overview of our report, Plant-based Meat: Global Markets.
Check out our interview about the plant-based meat industry in our micro report, Innovation Spotlight: Plant-Based Protein.
Read our blog on cell-based meat here.