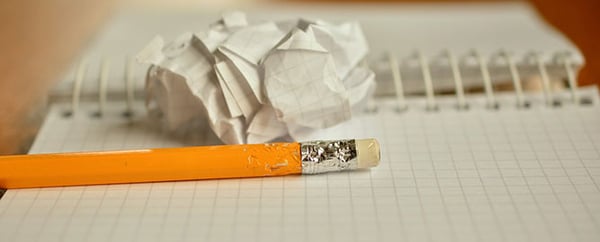 At BCC Research, we're on a mission to make it easier for academic librarians to do their jobs—with our market research library, research concierge, chat service and more.
We love connecting academic librarians with online resources we find (and make ourselves) that help you assist students, demonstrate your value at your institution, navigate budget cuts and network with other librarians.
We're dedicating today's blog post to the recent resources we've found online and created ourselves—so that when the fall semester arrives, you'll be armed with actionable advice and support that help make your job easier and more enjoyable.
Our list is by no means exhaustive (we're always adding to it), but it's a useful start to our growing collection of resources for academic librarians.
When you're creating educational materials for students…
You're expected to have all of the answers—from research tips to topic-specific knowledge. The following resources can help prepare you for any request a student or faculty member throws at you.
Getting students to conduct research without turning to Google
While this TeachThought article is directed more towards teachers, it includes practical strategies you can use during library instruction sessions, classroom visits and more. Key takeaway: Make research highly relevant to students' projects and skill levels.
If students just can't seem to wrap their heads around why they can't use Google, have them read this BCC Research blog post. Key takeaway: Google is a great place to begin research, but not a sufficient tool to find extensive, reliable sources.
Helping students improve their study and comprehension skills
When you're facing a budget cut and need to cancel subscriptions…
Here's how to do it the right way. Budget cuts are a reality for academic librarians (and many others in higher education). If you find yourself in the position of having to cancel subscriptions in order to meet the demands of your new budget, the University of Iowa demonstrated several best practices that you can follow.
Key takeaway: Prioritize transparency and collaboration. The University of Iowa librarians collaborated with students and faculty to determine which titles and subscriptions to cancel based on several factors, including usage level, citation behavior, availability of online versions, whether they could be obtained easily via interlibrary loan and more.
When you need emotional or professional support from other academic librarians…
Turn to Twitter. If you don't use Twitter, that's okay. You don't need to be an active user in order to benefit from the platform's rich community of academic librarians. In fact, you don't even need an account in order to view some content, though we recommend creating one so that you can view all available content and participate in conversations.
The following Twitter hashtags and specific people offer professional advice for academic librarians, funny anecdotes to which academic librarians can relate, emotional support, the celebration of professional accomplishments and more:
In the search box located in the upper righthand corner of any Twitter page, search the following:
When you search those terms, all tweets that include those specific hashtags will populate. Just scroll, enjoy and tweet your own thoughts if you feel inspired.
Specific Twitter accounts, i.e. individual academic librarians, organizations and organizations, that we like include:
There are many more academic librarians and organizations on Twitter that we encourage you to explore. The above is just a shortlist of our favorites.
When you need professional assistance…
BCC Research has your back. We're more than a provider of market research (though we have an extensive, impressive and growing library). Our goal is to make the jobs of academic librarians easier.
Here are just a few of the ways we do that:
No more having to request reports on the behalf of students because we offer unlimited report downloads.
Worry about one less thing with our online chat, which is handled by BCC Research support staff who have a deep knowledge about our reports and can support your students' questions at any time.
Gain more time in your day with our research concierge service, where students can message our Academic Support reps directly for help anytime on their research projects.
Always have what students need, with access to literally thousands of reports including recently added content from our valued partners such as Datassential, Barnes and TBRC company.
If you'd like to view our market research library for yourself, schedule a FREE trial here: