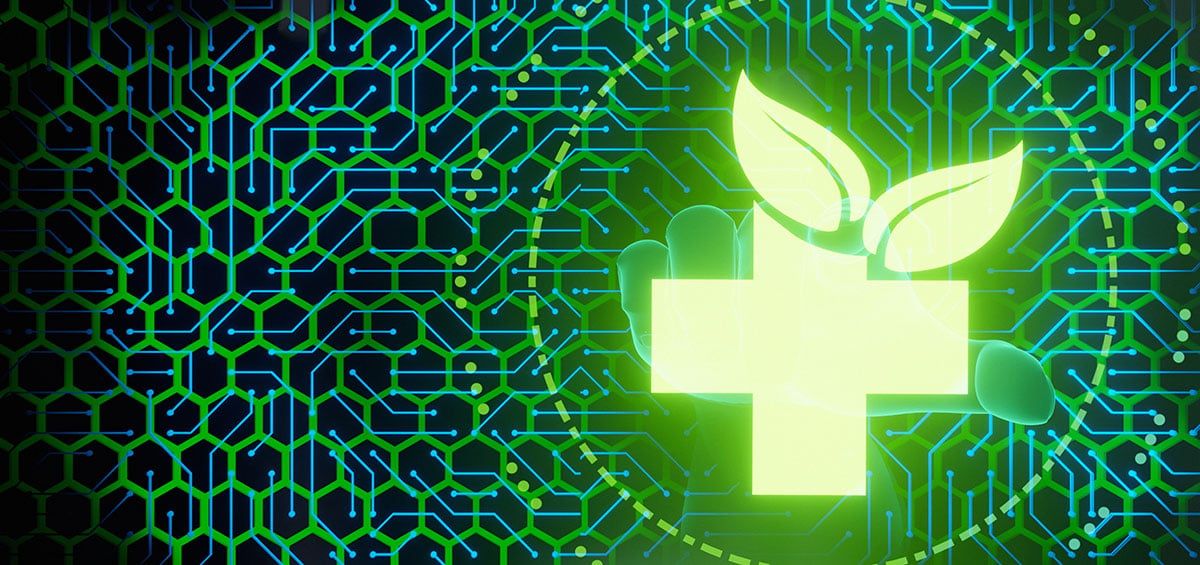 Sustainability was top of mind at CES 2023, with exhibitors keen to showcase the green innovations set to transform numerous industries. The renewable energy panel, moderated by Hayden Field with panelists Andrea Murphy (Panasonic), Enass Abo-Hamed (H2GO Power), Anthony Vetro (Mitsubishi Electric Research Labs) & Giovanni Fili (Exeger), discussed issues related to the extraction of raw materials, shining a spotlight on the nature of sustainable supply chains. In the construction and maintenance of green hospitals, sourcing environmental materials and utilizing renewable energy technologies is fundamental. Both high-quality healthcare and sustainable practices are integral to ensuring the endurance of humanity – green hospitals can do both.
Hospitals use vast, complex machinery to save people's lives; the lights are always on, the machines run twenty-four-seven. The amount of waste produced is staggering and pertinent – in the US alone, hospitals generate more than 7,000 tons daily.
As the population rises, the need to greenify the hospital system is becoming abundantly clear. Healthcare facilities (that is, hospitals, outpatient clinics, and ambulatory centers) create 5% of total greenhouse gas emissions, but fortunately the number of sustainable hospitals is on the rise. In fact, BCC Research expects the overall green hospital market to climb by as much as 6.1% over the forecast period, reaching a value of $14 billion by 2027.
8 key measures needed for green hospitals
To help a hospital become green, a top-down and bottom-up approach is needed. Green practices should inform every aspect of the healthcare system, from the sourcing of eco-friendly materials to the monitoring of waste management and energy usage. While this may seem no small task, CES 2023 demonstrated that corporations are committed to making technology greener and supply chains more sustainable. As this technology becomes more widespread, so will green hospitals.
But what steps are required to become a green hospital? What does sustainable healthcare look like? With information sourced from BCC Research's latest report, below we consider the eight key measures needed to implement green practices into healthcare.
1. Leadership
To have any hope of becoming a green site, hospital leadership must be completely aligned with sustainability. Investments in green technology and practices will need to be implemented by management, and teams within the hospital are also needed to take up the initiative. Dedicated documentation is a good way to ensure green practices are upheld.
2. Construction sites
The construction of new hospital sites provides good opportunities for healthcare providers to select eco-friendly sites, resources, and materials. Bamboo, straw bales, precast concrete slabs, cork, and natural lighting can all be used to create a green hospital.
3. Energy utilization
Hospitals are unique cases. They're energy-intensive buildings that run year-round and must maintain extremely high standards of hygiene. But energy is the biggest cause of pollution and environmental harm – which makes its management essential to green hospitals. Lowered costs and increased efficiencies also create a strong financial incentive for implementing green energy.
Fortunately, the global dependence on renewable energy is climbing, making it far easier for hospitals to access solar power. Efficient lighting systems powered by the IoT can also help conserve huge amounts of energy.
4. Waste management
Hospitals are material-intensive sites. From sharp objects like surgical tools and needles, to bog-standard cardboard packaging, the amount of waste produced by hospitals is vast and must be managed accordingly. According to the WHO, 75% to 90% of waste produced by hospitals is non-hazardous, while the remaining figure is hazardous.
Evidently, there's no single waste disposal solution to meet the needs of hospitals. That's why hospital staff must be educated on waste segregation – which is the first step of waste management.
5. Food
Food sustainability is linked to waste management and is an enormously important step for green hospitals. Out of all the meals delivered to hospital patients, it's estimated that only 28% are fully eaten, and 29% are less than half eaten. Inadequate portion sizes, aesthetic of dishes, a mismatch between patient appetite and food served, and poor management of the food ordering system are the key reasons for this.
Source reduction is the primary method hospitals can use to create a more sustainable food system. Green hospitals can plan for their meals and provide strategies to properly use food resources. Various software and solutions are capable of assisting with source reduction. Feeding hungry patients with appropriate portion sizes is the second most useful option – but naturally comes with some challenges. Uneaten food should primarily be repurposed as animal feed; within the States, this is a well-regulated industry and shouldn't pose too many challenges. Otherwise, food waste should be composted or used for energy production via the anaerobic process.
6. Water
Around 14% of freshwater in the US is used by healthcare facilities. Hospitals are major consumers of water, but water usage can be monitored and managed with the following practices:
Installing modern plumbing fixtures
Improving HVAC systems
Using digital systems for imaging of radiological images
Landscaping using drought resistant plants
Water monitoring and evaluation
Working with the community for water monitoring and management
7. Green housekeeping
Cleanliness is paramount to safe hospital conditions, but maintaining high standards of hygeine creates a range of environmental concerns. Cleaning chemicals are often toxic, proving hazardous to both humans and the environment with significant exposure. Hospitals having a systematic approach and bulk ordering eco-friendly cleaning products can help reduce the amount of toxic chemicals potentially leaking into the environment. In critical settings like surgery rooms, disinfectants can and should be used. But in non-critical settings like administrative offices, restrooms, storage facilities, and clinics, green cleaning products can be swapped in.
8. Procurement of materials and resources
As CES highlighted, material management is a fundamental part of any green initiative. Planning, purchasing, storage and inventory control, care and preservation, material issuance, accounting and scrap disposal formulate the key parts of this. Green procurement involves environmentally preferable purchasing, that is, the purchasing of goods and services that cause minimal harm to the environment. While the initial costs for green products are slightly higher than alternatives, the costs associated with disposal and use are less and can overcome the initial investment.
Become equipped to handle the rise of green hospitals
Green hospitals are integral to creating a sustainable future for the globe. BCC Research's latest report breaks down the current and future market space, analyzing trends, barriers, the impact of Covid-19 on the industry's development, and more.
To purchase the report in full, click here.
Alternatively, consider becoming a member of the BCC Research library. We publish a high volume of reports on the healthcare system and having a membership will provide access to the full range of these. To enquire about membership, please get in touch through the button below. We'd be delighted to hear from you!