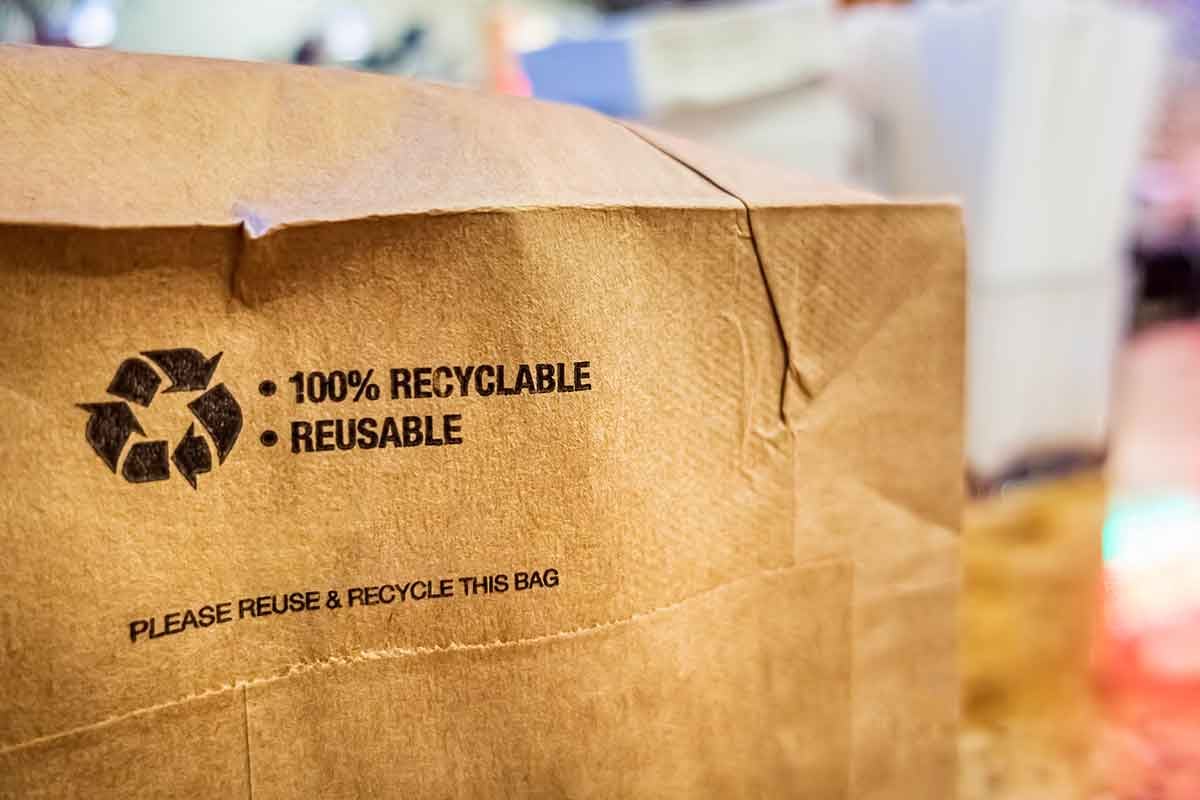 As the conversation around sustainable products continues to be a growing trend, the demand for flexible green packaging is set to increase from $223.3 billion in 2021 to $317.6 billion in 2027 at a compound annual growth rate (CAGR) of 6.2%.
What is flexible green packaging?
Flexible green packaging has been developed with the intention of having the lowest possible impact on the environment without compromising its required functionality. Holding one fifth of the global packaging market in 2021, the industries primarily using flexible green packaging are the food and beverage, medical, and personal care product industries.
The term 'green' denotes sustainability and refers to packaging which is re-usable, recyclable and energy efficient in how they are developed. Materials that can be readily changed in accordance with the packaging requirements, is the 'flexible' component of green packaging. These are non-rigid materials, available generally in the form of films, pouches, bags and cartons.
Green packaging can be achieved by following various approaches such as:
Using 100% recycled materials
Reducing carbon footprints in the production process and supply chain
Embracing reusability by creating circular economy for the packaging, increases its life cycle and usability.
Why sustainability?
In a world where sustainability is ubiquitous, the words 'reduce, reuse, recycle', is on a constant loop in our brains. As we scan consumer goods for the green mobius strip, unsustainable packaging and single use plastic won't slide in the more conscious mind of the buyer.
The concept of sustainable development was first defined in 1987 by the World Commission on Environment and Development as "meeting the needs of the present without compromising the ability of the future generations to meet their own needs." Now that sustainability is on the priority list for suppliers, manufacturers, governments and consumers, many brands or manufacturers have announced new goals for green packaging. Companies at the forefront of green packaging include:
Amcor Ltd.
American Packaging Corp.
Britton Group Ltd.
In terms of packaging by material, paper is unsurprisingly set to remain the most popular material in the flexible green packaging market. With a CAGR of 6.5% during the next five years paper materials are expected to reach $238.3 billion by 2027.
Within the packaging by type, it is stand up pouches which are dominating the global market shares at 23%, growing at a CAGR of 7.4% by 2027.
Drivers and challenges in the flexible green packaging market
Some of the major driving factors directly impacting the market are:
Growing use of flexible green materials for primary packaging
Increased shelf life offered by flexible green packaging
New product introduction for consumer markets channelizing flexible green packaging market on growth path
Increasing consumer preference for lightweight, durable and aesthetic packaging
Some of the major challenges associated with the flexible green packaging market are:
Demand for flexible green packaging is hindered by various environmental factors.
Lack of implementation of emerging packaging materials such as bioplastic in developing countries.
Lack of infrastructure and weak supply chain.
Various challenges of packaging designs for recycling.
Flexible green packaging: Global markets
The flexible green packaging market is set to grow exponentially throughout the forecast period (2021- 2027). Our report details the packaging industries which are seeing substantial growth and breaking down the type, material, application, process and region in which the market growth has stemmed from.
To download your complimentary copy of our report overview, or purchase the full report, click here.
To gain unlimited access to more reports from our engineering category, consider becoming a BCC member today. Get in touch with a member of the team to discuss the benefits of BCC membership by tapping the link below: