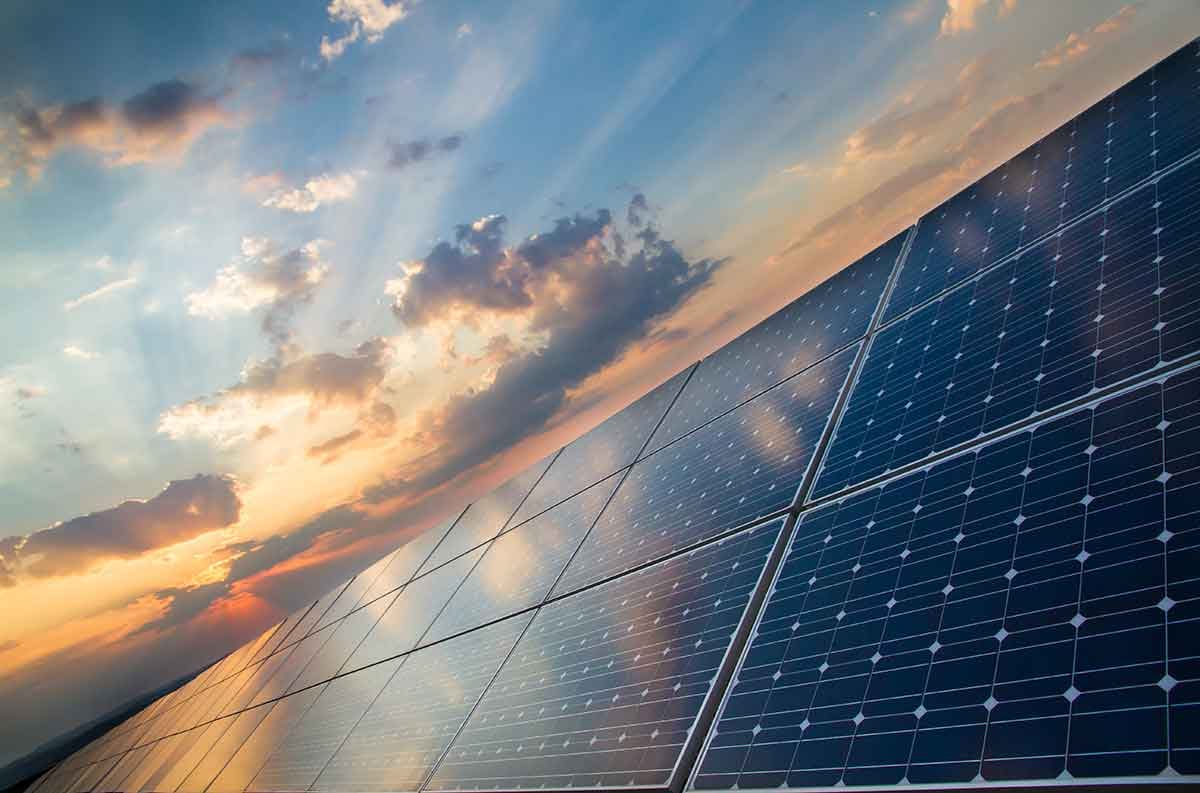 With the rising concerns around our planet and our consciousness to be more sustainable, the solar energy market is set to increase steadily through to 2027. Sustainable bioenergy is the future, not only for the climate, but for the economy also.
What is solar power?
Solar technologies are a form of renewable energy that in various ways harness the sun's power to create energy primarily in the form of electric power. Solar power is the conversion of solar energy into electricity, directly using photovoltaics (PV), indirectly using concentrated solar power, or a mix of the two.
The need to produce and use alternative low carbon emission options, such as solar power, stems from concerns about climate change and pollution in the atmosphere. Solar power is the key to reducing emissions in the electricity sector, which is today the single largest source of CO2 emissions. As a strong alternative to fossil fuel-based power generation, countries around the world such as China, the U.S, and Germany are developing specific regulatory mechanisms to encourage and promote solar-based power generation.
The history of solar energy might surprise you
The earliest use of solar energy dates back to the 7th century BC. Of course, this wasn't used to boil a kettle or watch television, but it was used to create fire. The early use of the sun's energy to produce heat transformed how those early humans survived and evolved.
The biggest milestone in solar energy history was when 19-year-old Edmund Becquerel discovered the photovoltaic effect in 1839 . The first solid-state photovoltaic cell came six years later by Charles Fritts. This was the first to demonstrate that solid material with no moving parts could be used to convert sunlight directly into electrical energy.
Moving forward, it was developing the efficiency of solar energy that had companies such as Hoffman Electronics making major breakthroughs in the market. Now a fan favourite for presidents such as Jimmy Carter and Barack Obama, solar energy can be seen across the globe as a reliable, renewable energy source.
Solar energy market | Let's Talk Tech
So, how is the solar energy market predicted to grow through to 2027?
The global solar power market, by technology is set to see an overall compound annual growth rate (CAGR) OF 15.3%. Broken down into solar PV and concentrated solar power the intended market growth is as follows:
Solar PV market:
CAGR rate of 14.4%, rising from $149,584.2 million in 2021 to $334,530 million in 2027.
Concentrated solar power:
CAGR rate of 25.5% rising from $9,210.1 million in 2021 to $317,700 million in 2027.
With clear growth on the horizon for the market, the factors driving ongoing energy transmissions are to affect more than just the global climate issue. For example:
Reduced carbon emissions (70% lower)
Falling energy cost (Renewables fully competitive)
Job creation (7 million jobs economy-wide)
Full energy access (100% energy access)
Improved energy security (-64% demand for fossil fuels)
Reduced impact, Greater economic gain (USD 3-7 payoff for each USD 1 spent)
Learn more about solar energy
To read a more in-depth analysis of solar energy markets and what is driving the predicted growth throughout the period, download your complimentary copy of our report overview or purchase the full report here.
Considering becoming a BCC member? Get in touch with a member of the team to discuss the benefits of BCC membership today.