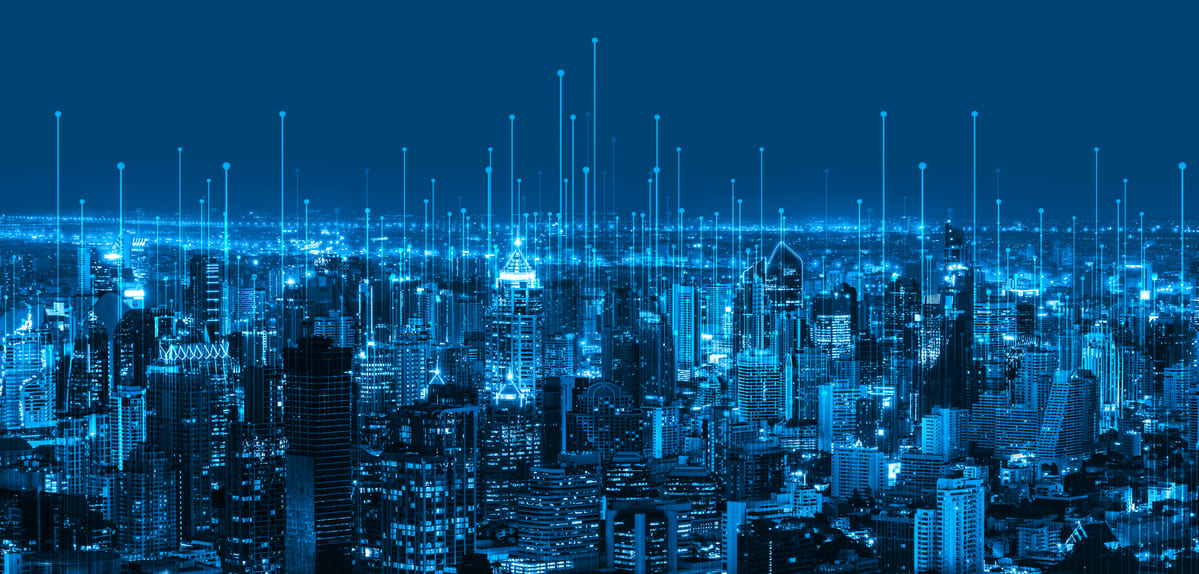 As our team takes to the show floor in Chicago for the highly anticipated IMTS, our focus at BCC Research is on all things manufacturing. Hoping to connect and be inspired by industry professionals around the world, Greg and Joel are meeting clients, attending conferences, and immersing themselves in the annual event.
If you would like to catch up with what our team has been up to at IMTS, sign up to our post show report by tapping the link below:
Sign up to receive our post show report.
The current tech buzzwords that have been floating around the industry are 'Internet of Things (IoT),' 'smart cities', and 'smart buildings.' We all know them as individual technological innovations, but they all have one major thing in common; they require sensors. Sensors play a pivotal role within technology, particularly in the wake of the Internet of Things, with its use now being implemented in more technological fields.
So, what does this powerhouse invention provide for the industry?
Sensors in action
Sensors bridge the gap between physical and digital. The technology, in a broader sense, detects events or changes in its environment and sends the information to other electronics, such as a computer processor. Without even realizing it, you probably have different forms of sensors around you right now. Smartphones, laptops, washing machines, elevator buttons- you name it, and it will probably have at least one sensor in its framework.
Modern production technologies (e.g., modern vehicles, innovative medical devices, smart power supply systems, and building technologies) are inconceivable without sensors. Advanced electronic control systems provide sensor users with ongoing advances in sensor accuracy, reliability, response time, robustness, miniaturization, communications capability, and efficiency. As the quality of sensors grows as they become more specific and robust, they are now able to impart more information whilst keeping costs low due to improved production methods.
The demand for sensors is rapidly growing. The introduction of new technologies such as navigation systems in smartphones, wearable computing, and autonomous driving are only some of the fields forecast to increase the number of sensors globally.
Examples of end-user applications of sensors include:
Automotive Industry. Sensors used within this industry include occupant weight sensing for passenger classification, seat belt tension, car alarms, and car climate control.
Consumer Goods Industry. Sensors are increasingly being used by the consumer goods industry to improve functionality in home appliances, computers, and business equipment. Major appliance manufacturers are breaking new ground in the creation of smart appliances that can respond to human touch and sense vibration.
Food and Beverage Industry. The processes of the food industry are subject to extremely high standards of hygiene and quality. Sensors are used in the production of commodities such as sugar or starch, as well as the preparation of beverages, dairy products, and chocolate products.
Paper Industry. The paper industry places stringent requirements on productivity and plant availability. Sensors provide the necessary input for level, switching, and pressure in numerous applications.
Pharmaceutical Industry. The pharmaceutical industry operates in an environment with strict requirements on safety, sterility, and precision in the production of pharmaceutical products, medicines, and pure water.
Sensors- to infinity and beyond!
In our study Sensors: Technologies and Global Markets, our analysts deep-dive into the sensors industry and the next big thing to transform the market.
The global market for sensors is estimated to grow from $156.6 billion in 2021 to $249.6 billion by 2026, at a compound annual growth rate (CAGR) of 9.8%. With this estimated growth comes innovations and expansions within the sensors technology which keeps them in such high demand.
One major market opportunity is the fourth industrial revolution, better known as industry 4.0. Sensors are the first mode of communication with Industry 4.0 and the connecting bridge. Intelligent sensors now not only gather information but also prepare and interpret it so that it may be used to give opinions. Sensors can no longer merely "sense." They are also beginning to "understand and think" because of the commencement of automation. From this stage on, the communication of this type of data will be a crucial technology. The efficient integration of sensors in the overall design of an application is critical to the success of connected value creation networks.
Multi-function, multi-sensor, and even multi-standard wearable devices are going to play an important role in elevating sensors' profitability, as well as being important in a person's everyday life. As IoT brought automation to many regular and daily tasks, wearable devices will not only monitor physical wellbeing but blend seamlessly into our lives, providing a link to the IoT and beyond. With sensors being an integral part of their design, the opportunity for market growth is endless when paired with the IoT.
The need for sensors is also dramatically increasing due to the ongoing boom in smart mobile communication technologies. Many companies are developing sensors for these applications to be on par with the major competitors who have successfully integrated features, such as face recognition.
Sensors: Technologies and Global Markets
To expand upon the sensors industry and end-user applications, click here for your complimentary report overview. Alternatively, you can purchase the full report or become a BCC member and gain access to our full library of industry-specific reports.