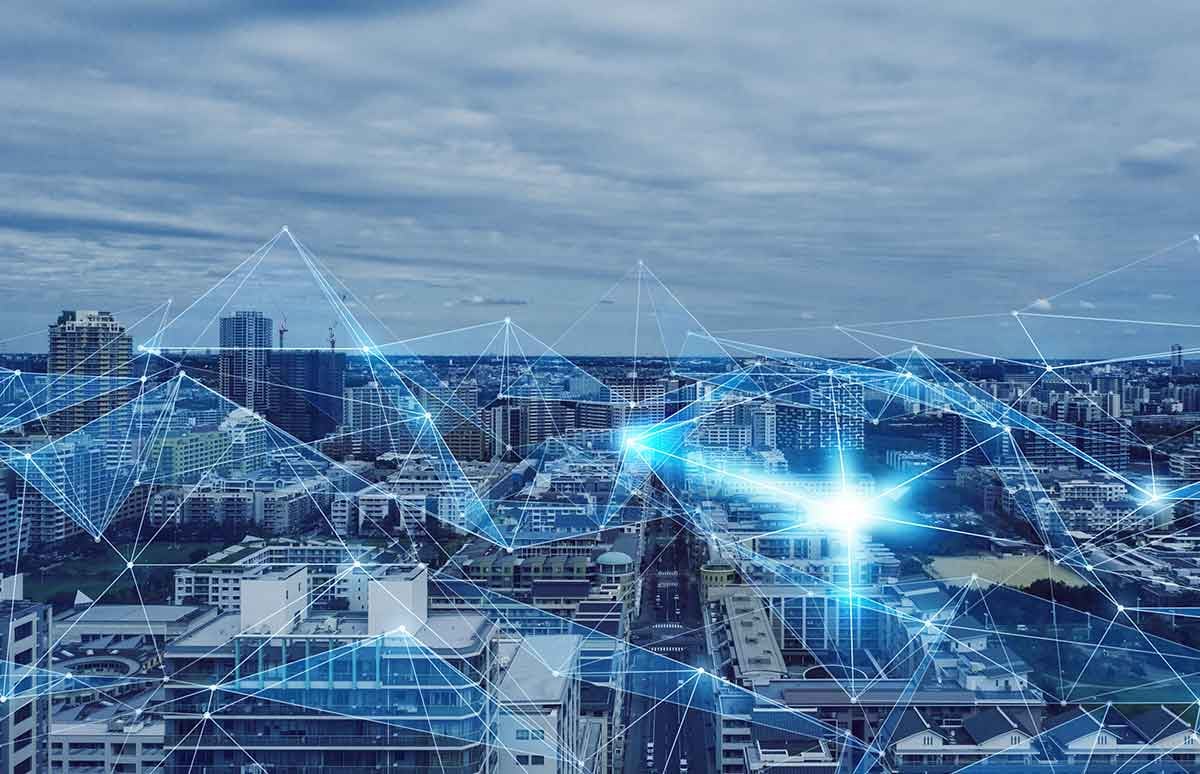 The global market for smart city technologies is on track to break through the $1 trillion barrier this year. In fact, as information and communication technology continue to converge, the market is set to surpass annual revenues of $2 trillion by 2025!
What are smart cities?
Smart cities are a branch of the Internet of Things (IoT). They leverage the array of connected sensors and analytics platforms available across global cities to drive stronger coordination within departments and across city agencies and community groups. Everything from video surveillance for security and traffic management, to emergency coordination and public events participation can benefit from smart city technology.
There is no standard definition of what constitutes as a smart city. However, a common denominator is that a smart city is first and foremost an urban center that pushes the quality of resource management and service provision to the limit. As such, smart city projects are one element in a city's continues effort to find the bets way of operation.
The evolution of the smart city
Smart cities can trace their origins back to 1974 and the Cluster Analysis of Los Angeles, which was developed as the first big data project. During the last decades of the 20th century, two essential phenomena emerged:
The technological advancement and economic growth of the 1980s and 1990s contributed to the increased wellbeing of residents in more prosperous urban centers, leading to a progressive abandonment of rural areas.
Metropolitan regions boasted better employment opportunities, education, healthcare, social life and recreation. However, this has generated both positive and negative effects on a global basis.
While increased cultural diversity, new job opportunities and improved economic conditions are overwhelmingly positive impacts of urbanization, population concentration in cities has increased traffic congestion, carbon dioxide and greenhouse gas emissions and waste – all with negative consequences for the health of residents.
Given the continued urbanization process driving city density upwards, the need for more energy is increasing, with a resulting drain on natural resources, land redevelopment and infrastructure upgrades.
In this scenario, the concept of smart cities emerged to preserve natural resources and ensure human health. For this reason, in the 1990s, the concept of smart growth began to take hold.
What are some trends driving the growth of smart cities?
There are many major trends pushing smart cities – and these are closely interlinked with the ever-growing IT opportunities being seen across the globe. Increasing demand for sustainable living conditions – due to growing urbanization and government initiatives – is a major factor driving the smart cities market.
Equally, factors such as increasing awareness of resources management, decarbonization and environmental sustainability are increasing global adoption of smart city technologies. From there, smart cities move into the realm of Artificial Intelligence of Things (AIoT), cloud computing and edge computing, as they emerge, to meet the demands for smart city implementation – and that's where things get really exciting!
Smart Cities: Growing New IT Markets
BCC Research's latest report on smart cities is available to access today. You can download a complimentary copy of the report overview, alternatively you can purchase the report directly from our website.
If you'd like access to more smart cities content from our information technology content library, why not consider becoming a BCC member? Get in touch with a member of the team today to discuss our membership options.