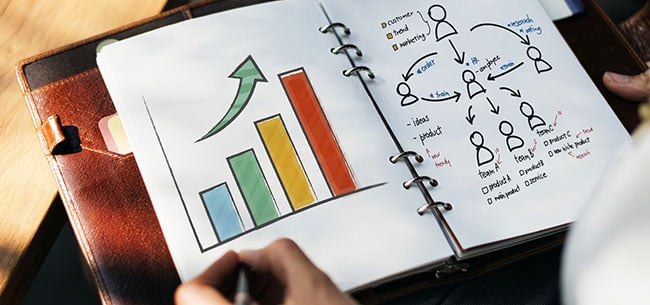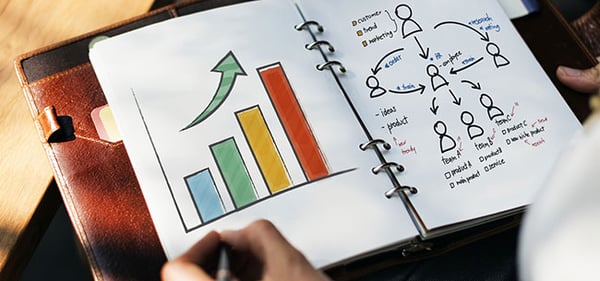 If you read our last blog, you know that BCC Research is committed to helping Tech Transfer Offices thrive. We want TTO professionals to have easy access to the resources that will help make their jobs easier.
That's why, in our previous blog, we listed resources that support TTOs in teaching students about industry concepts, developing relationships with other TTOs, planning an industry-university event and more.
In today's blog, we're focusing on one specific challenge that all tech transfer professionals face: marketing your TTO to the business community.

Confused about marketing? You're not alone.
Businessowners or operators in any field face challenges when it comes to marketing their business. With an almost infinite number of tactics—both digital and traditional—at your disposal, it's easy to feel overwhelmed and unsure of where to begin. Promoting your institution's tech transfer or commercialization office is no different.
If you're confused about how to market your office, don't be hard on yourself. Just keep reading today's blog for tips that you can put into action immediately.

Unique challenges of running tech transfer and commercialization offices
At BCC Research, we serve many tech transfer/commercialization professionals, so we know the unique challenges you face. Specifically, our TTO members struggle with…
Identifying technology gaps in the market in order to identify commercialization opportunities for very early stage innovations in the college/university.
Identifying the correct target customer or relevant group for an innovation.
Finding consistent, reliable market research quickly.
Helping student groups navigate the complex (and often dreaded) patent process.
Developing useful relationships between your academic institution and the business community.
While you're addressing these challenges, it's easy for marketing to become less of a priority.

Our tips in today's blog are designed to serve multiple purposes—allowing you to promote your office to the business community while providing the best possible service to your current student groups and industry prospects.
How to Market Your TTO or Commercialization Office
1. Continue honing your core skills. One of our favorite blogs that focuses on academic-to-industry topics is The Cheeky Scientist. This particular blog—5 Skills You Need to Have For a Job in Technology Transfer—lists the following skills as crucial to thriving in a TTO:
Relationship-building
Strategic planning
Commercial acumen and communication
Legal and regulatory knowledge
Entrepreneurial mindset
If you get overwhelmed by all of the demands placed on you, can you focus on honing these core skills, which will help you develop a strategic marketing plan? If you have staff and need more support from them, can you use this blog as a training guide to refocus their priorities?

2. Start an email list. If you're not emailing your tech transfer prospects regularly—both inside and outside your institution—you're missing out on one of the easiest and most affordable ways to generate leads. This presentation from UC Santa Barbara's Office of Technology & Industry Alliances teaches you the basics of starting a mailing list.

3. Cash in on content marketing. Content marketing refers to the creation of educational, high-value content that engages customers with your company long-term. According to Content Marketing Institute in 2018, 78% of B2B marketers reported that quality content creation increased their marketing success.

Types of content that you could create to engage your current customers and leads include:
Blogs. Write 1 blog per week about a TTO/commercialization topic that your target audience is interested in. Ex. If your target audience is interested in sustainability, your readers might be interested in a blog with tips on how to pitch to venture capitalists in the sustainability space.
Newsletters. Offer your audience a regular newsletter with industry news, office announcements, success stories/testimonials, tips to help students and professionals solve a common commercialization problem and more.
Social media. Connect with other TTOs on Twitter. Many university TTOs and tech transfer-focused companies converse on Twitter. Contribute to those conversations. Establish your office as a leader in the tech transfer world. To start, we recommend connecting with @AUTM, @EmoryOTT and @WellspringWW.
Video success stories. Ask a company or student group to speak about an innovation that your office helped to bring to market, patent, etc. while you or a staff member records on a phone. Post the interview on your website, social media and more.
4. Cultivate your leads. An email list and content marketing strategy will help you attract leads to your TTO. But once those leads are in your office, excited to work with you, what do you do? These 5 tips from Fuentek will guide you.

5. Offer a first-class library of market research. If you want to attract and cultivate serious leads to your TTO, you need to be equipped with data-backed insight into market trends, competitors, opportunities, barriers and more.

BCC Research is the only market research provider that includes a robust focus on technology transfer, offering:
Serialized reports in a wide variety of industries, such as biotech, chemicals, manufacturing, healthcare, sensors and energy.
Custom research
Open-forum webinars/ live events
Real-time support from our research concierge.