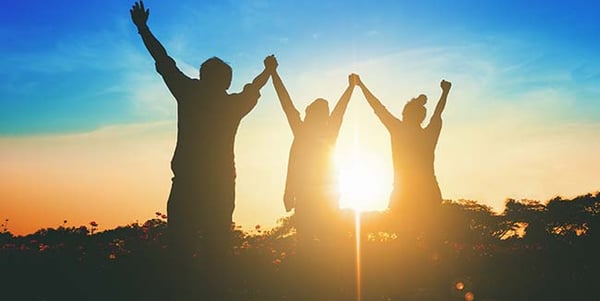 We're so excited for another installment of What Our Members Are Up To, a monthly blog that brags about the recent accomplishments of our members who are doing amazing work in their fields.
Need to catch up on past installments? Here are Part 1, Part 2 and Part 3.
Academic Members—University and College Libraries
University of Pittsburgh researchers found that steroids are effective in treating very sick COVID19 patients.
University of California Irvine created the Black Thriving Initiative, which aims to mobilize the university in promoting success, degree completion and advancement of black students.
University of Illinois was featured in Fortune Magazine about their COVID19 testing program.
Emory University ranked highly in several categories in The Princeton Review's Best 386 Colleges.
Wake Forest University was ranked 28th overall among 389 national universities by U.S. News, marking the 25th year that the university has ranked in top 30 in this category.
Tech Transfer—Tech Transfer Offices, Commercialization Outfits
Sandia National Labs is collaborating with Los Alamos National Laboratory
to offer $150K to New Mexico businesses working on new technology products.
Purdue University worked with their Office of Technology Commercialization to create a printing process that turns paper/cardboard packaging into a keyboard, keypad or other interface.
The U.S. Naval Research Laboratory developed a remote sensing technique to detect subtle changes in moving targets.
Corporate Members—Large Organizations, Small Businesses, Mid-Size Companies in Varied Industries
Ascend Materials created a type of surgical mask that is highly effective in protecting against COVID19.
Beckman Coulter launched an IgM antibody test for COVID19 that achieved 99.9% specificity.
National Electrical Manufacturers Association just established a Healthcare Facilities Council to share knowledge and best practices about healthcare delivery environments, and improving outcomes for healthcare, electrical and medical imaging industries.
Cargill's new initiative will support farmer-led efforts to adopt regenerative agriculture practices.
Inspired by the success of our members? Here's what they have in common: They use BCC's market research to distinguish themselves in the marketplace, support students and researchers, engage in world-changing research and much more.
Explore how BCC Research can support your organization or company, too.