One big impact we're seeing with the spread of COVID-19 is the transition for colleges to move to online classes. This is a shift that impacts everyone involved, especially students who have to suddenly change not only their entire schedule, but the way they learn as well.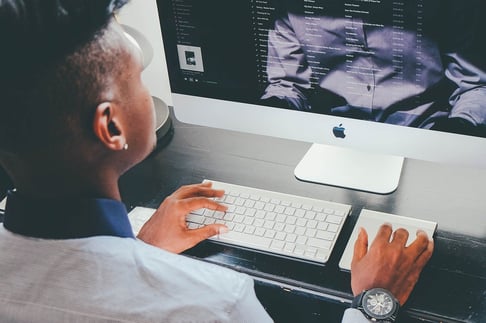 We've talked to a few students about their experience transitioning to an online classroom, and honed in on some of the bigger difficulties they're facing, plus tips they have for other students in similar situations around the world.
Tessa is a

freshman in college

, working towards a major in Video Editing

and Design

.

Anna is a

junior in college,

working on her degree in Chemistry.

Kateri is a

sophomore

in college

, working towards a major in

Math and Economics.

Lina is a freshm

a

n

in college

, working towards a major in Biology.



BCC: What are some of your biggest points of concern when it comes to shifting to doing school online?
Tessa M: One thing I want to say it's the schedule/routine change. I had a very set schedule when I was going to the actual campus, but I'm afraid it will feel like I'm going to be on spring break the whole time and I'll fall behind due to that. I'm not as productive if I don't feel that urgency or literal movement throughout my day, by going to school, it allows me to be active. Walking around campus with a 7-pound backpack, going to the gym before class, seeing my friends in the cafeteria, all these things help me to feel productive and in turn help me succeed in my classes.
Anna Z: It comes down to classes that are not purely lecture base. I'm thinking mostly of my chemistry class, I couldn't read what my professor had written on the board. So, there was a lot of clarification needed which impedes on class time. And with math heavy courses, there's just a lot more work that goes into them. There's also concern when it comes to lab practicals, where I'm now looking at pictures of a cadaver instead of seeing them in real life, which makes it especially tricky to orient yourself.
Kateri M: My initial concern was the lack of access to professors and resources, such as tutoring and counseling, as well as my clubs momentarily pausing our projects.
Lina M: Some of my biggest concerns when it comes to online schools are resources, student and teacher interactions, and a dedicated workspace. 
Resources: When doing school online, all of the education/tutoring centers are gone, so if I need help, getting in contact with someone that will respond in a timely manner is much, much harder, though not impossible.
Teacher interaction: Teacher interaction is one of the most important parts of learning, in my opinion. It's not impossible online, just much harder.
Student interaction: Another big thing when it comes to school is learning with other people. Which means, when online, you can't just lean over and work together on the same problem. When you're on your own, it raises the stress level. 
Dedicated workspace: Work outside of the classroom is huge. One of the great things on campus is having a multitude of areas you can study at, do homework, concentrate, etc. Online school doesn't have this, so if your space isn't usable for whatever reason, you're kind of stuck. 
BCC: What are some benefits that you're looking forward to?
Tessa M:  I guess some benefits from schooling online would be the freedom to plan my day accordingly. As well as, depending on the professor, having open book exams.
Anna Z: I have this weird mentality where I won't wear sweatpants to class. Now I can wear sweatpants to class! Not to mention I don't have to wake up as early, which is kind of nice.
Kateri M: Taking night classes has always been a struggle; even after a long day of work, night classes really are exhausting if you have an early bedtime. No longer having night classes will help alleviate some of the stress, because now I'm empowered to choose what time of the day, I'm most productive to study.
Lina M: The prep time/drive time is pretty much non-existent. I can do my school in PJs, eating lunch if I want, heck I can go to the bathroom WHILE still attending class. No need to get up and go anywhere. More time for home stuff, so that's cool.
We'll be back with Part 2 of our interviewees' answers on how they're adjusting to online learning. Stay tuned!