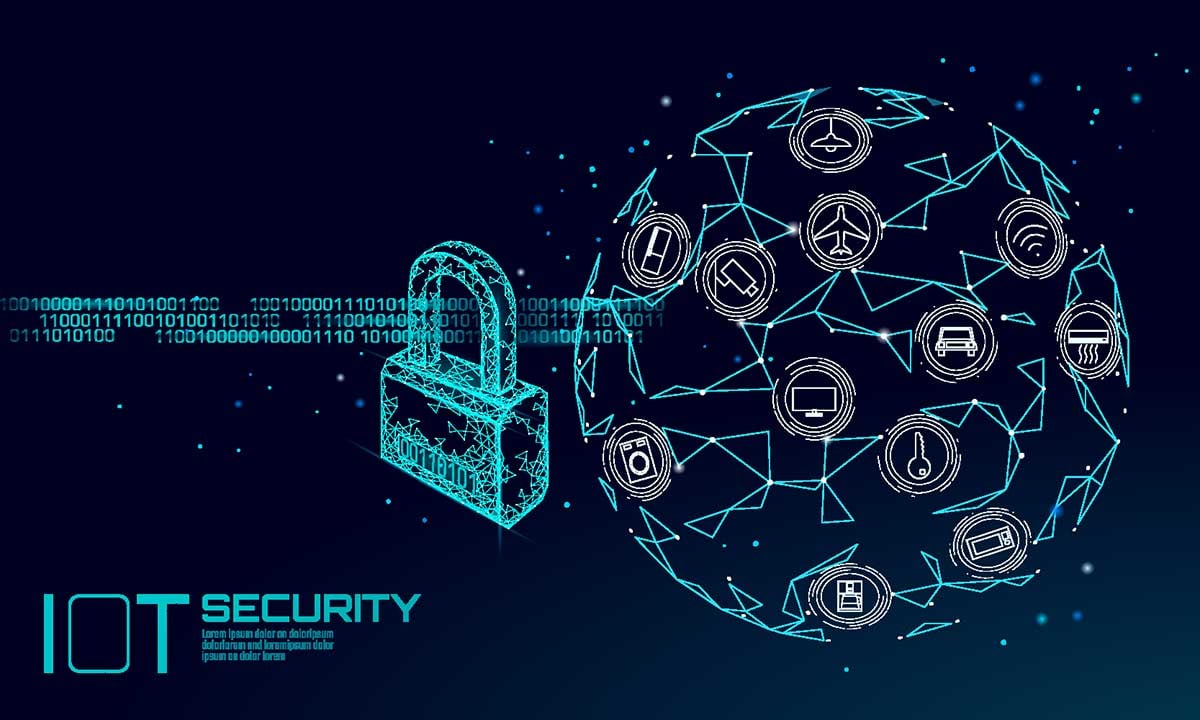 The Internet of Things (IoT) is more relevant to society than ever. The technology – which involves the linking of physical objects to the virtual world through the attachment of wireless sensors – is being introduced to countless industries, and businesses are overhauling their operations to cater to IoT technology. The result is improved efficiencies, remote machine monitoring, real-time operational updates, and product quality management – a win-win for industry.
But with all the upsides of the IoT, some serious challenges remain. Any internet-connected device is vulnerable to hacking. But given the vastness of IoT networks, plus the huge quantities of valuable data they often store, IoT devices are particularly susceptible. Cybercrime is on the up, driving more businesses to invest in IoT security. Within the next five years, BCC Research expects the IoT security market to increase from $24.1 billion in 2022 to $72.8 billion by 2027, at a CAGR of 24.8%.
Increasing data and security concerns for IoT
Businesses are becoming increasingly concerned about threats to their infrastructure – a key growth motivator for the IoT security market. In March 2021, Verkada, a video surveillance camera enterprise, was hacked. This single security breach gave hackers access to 149,000 videos of security camera footage, raising serious concerns about self-surveillance in the States. Stories like these mean it comes as little surprise that around 57% of organizations are concerned about cybersecurity breaches in their IoT infrastructure. Not only that, but the ever-looming threats are already having a significant impact on businesses: 53% of organizations discontinued a new project due to inadequate cybersecurity provisions.
IoT security providers must be equipped to meet the growing demand for protection, but is a lack of technical expertise getting in the way of progress?
Lack of technical expertise
IoT devices are vulnerable to identity theft, device manipulation, and data falsification, which means those working within IoT security must have an incredibly technical skillset to deal with these threats. IoT security combines an understanding of complex ideas and principles of security by design. Security by design involves security at all stages of product development and deployment in IoT infrastructure. Such specialist expertise is difficult to come by, which means organizations must invest in training to successfully integrate IoT security software.
An in-depth knowledge of the individual devices that form the larger IoT network is necessary. Technicians not only need a high level of knowledge, but they must also have the skills to apply said knowledge to a diverse range of devices. Many businesses aren't equipped with the understanding needed to protect their IoT infrastructures. That's why the skills shortage represents a serious challenge to the overall growth of the IoT security market.
Government initiatives
Despite the challenge of the skills shortage, the market is being boosted by various initiatives. Governing bodies are taking IoT threats seriously, and are matching threats with significant investments in IoT security.
In Canada, the National Cyber Security Action Plan has a budget of $507.7 million that aims to enhance cyber security in government, citizens' personal use, and the private sector of the country. Providing support for Canada's critical infrastructure operators and strengthening the country's national cybercrime coordination unit, the initiative is a key strengthener of the IoT security technologies market growth.
In 2021, the UK and Singapore governments announced the mandatory requirement of specified IoT device categories. The Product Security and Telecommunication Infrastructure Bill (PST) provides cybersecurity standards for IoT manufacturers, distributors, and importers.
Learn more about the market for IoT security
BCC Research's recent market report breaks down the technologies and trends dominating the IoT security landscape. With a high degree of growth forecast for the market, learning the ins and outs has never been more useful for OEMs, semiconductor manufacturers, and those operating within IT software.
Download your complimentary overview of Internet of Things (IoT) Security: Technologies and Global Markets report and gain a top-level insight into the market.
Alternatively, memberships with BCC Research offer access to a host of reports within your chosen category. Trusted as a valuable option by enterprises, universities, and official organizations alike, these memberships provide 360-degree insight into the most important industries of our time. To enquire about membership, please get in touch through the button below. A helpful member of our team would be happy to discuss options.