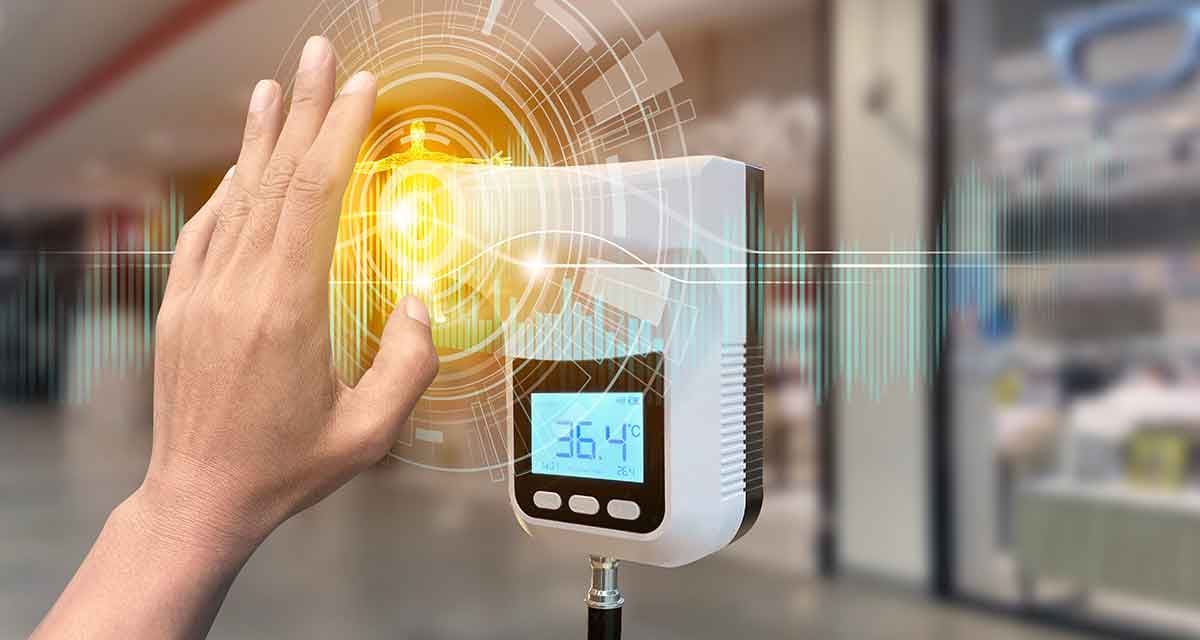 Sensors are an essential part of the Internet of Things (IoT). As the primary means of collecting data from the physical world, they often act as the critical springboard for IoT communications. The data sensors collect is recorded, and then passed along the expansive IoT network.
What makes sensors so integral to the IoT is their immediacy. They can track a huge number of variables in real-time and in almost any environment. Whether it's temperature monitors in fridges, motion-sensors for security purposes, or accelerometers installed in the infrastructure of bridges, their range of function is vast. Armed with this information, business owners and engineers can approach decision-making with greater intelligence and insight.
With significant lifestyle shifts happening across the globe, the demand for wireless and connected devices is surging. In the fallout of Covid-19, remote working culture has taken hold. Likewise, online learning has become a necessary tool for ensuring educational needs are met, despite the wider circumstances. The IoT network is expanding, and more sensors are needed to bolster this growth.
What's the Market Picture for IoT Sensors?
The market is geared for expansion. In BCC Research's latest report, the IoT sensors market can expect a growth of $25.7 billion, reaching a mammoth $36.6 billion by 2026. This figure anticipates a network of increasing intricacy. As the benefits of IoT sensors are felt, new fields of application will emerge. The physical and virtual will become more closely intertwined, as the Internet of Things operates with greater efficiency and sophistication.
With this in mind, a closer look into how sensors for the Internet of Things are used is paramount for getting to grips with this industry.
What are the main types of IoT sensors on the market?
The IoT sensor market is divided into six distinct types. These sensor types encompass a broad range of applications in numerous environments, from healthcare settings to industrial domains.
The six key types of sensors include:
Temperature sensors
Pressure sensors
Light sensors
Chemical sensors
Motion sensors
Other sensors
With temperature sensors being by far the most popular, it makes sense to begin there.
Temperature Sensors
Temperature sensors monitor the temperature of an environment or a physical object, and record this as data. This data is then passed along the IoT network, informing business operations and decisions. Fluctuations in temperature can signal potential faults with equipment, or alert to deviations from safe temperature ranges. As such, any problems can be addressed quickly and efficiently.
As well as being hyper-sensitive, temperature sensors are extremely versatile. They can monitor the temperature of soil and water in agricultural settings, or in cold weather climates to check for icy roads. Equally, manufacturers install temperature sensors in their machinery, to ensure systems don't overheat.
With temperature being the most monitored parameter, the market is considered mature, and the growth of this type will be the largest.
Pressure Sensors
Pressure sensors monitor pressure in gases or liquids and relay changes to recorders or switches. Familiar examples include blood pressure cuffs used in medical settings and tire-pressure gauges in the automotive industry. As such, pressure sensors are extensively used in large and varied fields, following closely behind temperature sensors in popularity.
Light Sensors
Light sensors, also known as photoelectric devices or photosensors, work by converting light energy into an electrical signal output.
The output signal measures the intensity of light by measuring the radiant energy present in a very narrow band of frequencies.
Light sensors for the IoT are often installed in safety or security devices like burglar alarms. Cell phones, television sets, and other electronic devices also use light sensors to adjust screen brightness in response to the degree of ambient light intensity.
Chemical Sensors
A chemical sensor is a small device that monitors changes in the chemical makeup of an environment. They offer both economic and social benefits. Some examples include the monitoring of air pollution levels in smart cities, detecting the leak of a toxic gas in industrial settings, and more recently, for homeland security in relation to chemical warfare.
Motion Sensors
Motion sensors sense physical movement in an environment and convert it into an electronic signal. The three key types of motion sensors for the Internet of Things include passive infrared (PIR), ultrasonic, and microwave sensors.
Motion sensors play a major role in home automation, helping save energy and prevent break-ins. For example, lights can be automatically switched off if rooms are unoccupied, and unexpected movement in properties can trigger alarm systems.
Other Sensors
Broadly speaking, these include accelerometers, gyroscopes, position sensors, level sensors, flow sensors, proximity sensors and humidity sensors.
The sense of an ending…
Sensors serve vast and varied purposes, both small scale (think home temperature gauges) and large (smart cities and beyond). They are contributing directly to the expansion of the Internet of Things, helping streamline the way businesses and society operates. The use of sensors for the IoT allows the input to be precise and comprehensive, and the output information to be valuable.
The Internet of Things (IoT) presents a growing market opportunity for manufacturers of sensor technologies. BCC Research's report on Sensors for the Internet of Things (IoT) deep-dives into industry-specific data, as well as market predictions, drivers, and restrictions.
To purchase the report in full, click here.
Or become a member of the BCC Research Library and gain access to a full range of reports in your field. Get in touch with a helpful member of the team today to discuss how this might benefit you or your business.