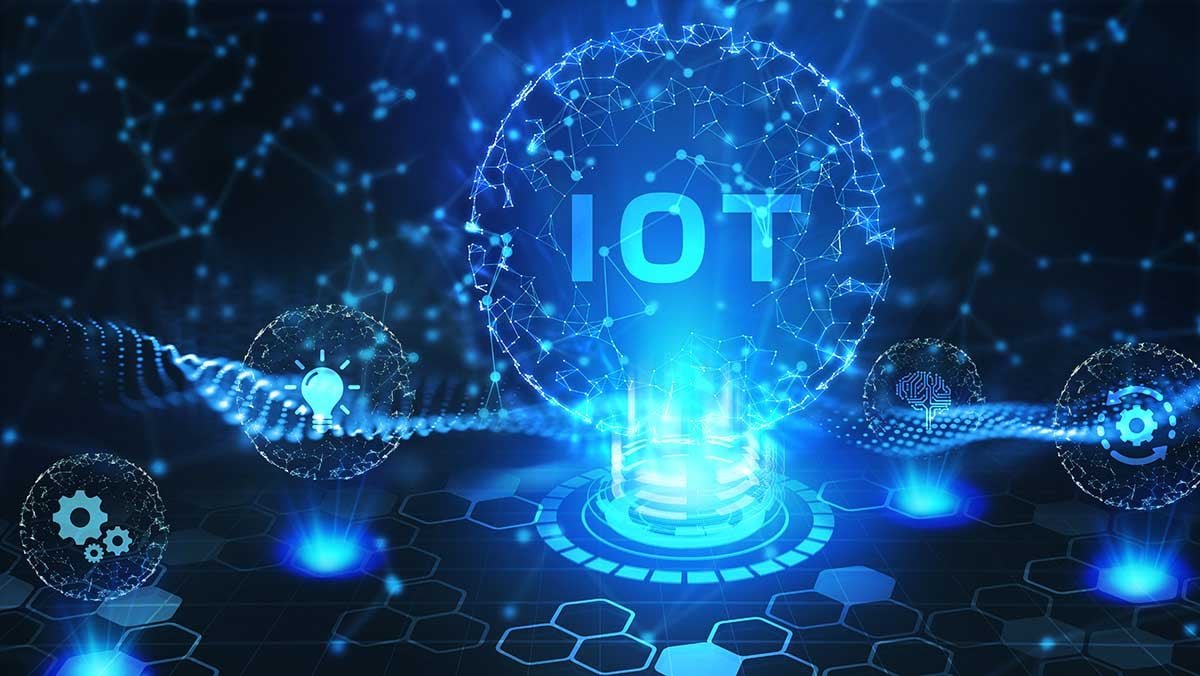 The Internet of Things (IoT) is rightly touted as the future of technology. Many of our devices are already operating under the core principles of the IoT – connectivity and interoperability – and these features are only going to become more prevalent. From smartphones that can control our light bulbs, to our home security systems that work seamlessly across entire households, the IoT is here to stay.
BCC Research has valued the current market for IoT solutions and services at $225.1 billion, and predicts it will reach a mammoth $480.6 billion by 2027. That entails a compound annual growth rate (CAGR) of as much as 16.4%. Given the rising proliferation of IoT technology, we're examining the top companies in the IoT game today. We've profiled each company, analyzing their product offerings, applications served, and the popularity of the product. R&D activity levels and recent developments were also major considerations in forming this list.
So, without further ado, here are the top five companies dominating the IoT landscape today.
1. Amazon
Unsurprisingly, global tech giant Amazon tops the list. Given Amazon's status, it checks out that its IoT offerings would be equal parts extensive and world-leading.
Their IoT solutions come under the subsidiary Amazon Web Services, covering the entire scope of automotive, financial, healthcare, public services, and much more. Services include the famous Alexa and other IoT offerings for the home, consulting services for various industries, as well as software that enhances connectivity and control.
BCC Research has named Cisco Systems as the number two company dominating IoT technology. The company has a huge geographic presence, with their Cisco Smart+Connected Communities initiatives providing IoT infrastructure to support smart cities.
They recently collaborated with General Motors to expand their capabilities in the automotive industry. The staples of their services include IoT networking, cybersecurity, connectivity management, and data control and exchange.
3. IBM
At number three on the list, IBM has an impressive suite of AI and hybrid cloud offerings to support digital transformations across such industries as automotive, telecom, healthcare, public sector, and others.
Their enterprise asset management service provides software and solutions to optimize services. They also provide facilities management and systems engineering. With revenues of $57,350.0 million in 2021, the company is an exceedingly strong player in the IoT landscape.
4. Microsoft
Computer software mogul Microsoft is ranked as the fourth company leading in IoT tech. The Azure Internet of Things is the crown jewel of Microsoft's offerings, which comprises a collection of Microsoft-managed cloud services that connect, monitor, and control billions of IoT assets.
Microsoft has a major presence in North America, with 50% of its revenue coming from the US alone. Services include digital twins, cloud intelligence, and a secure connectivity hub.
5. Oracle
Oracle principally provides products and services for the enterprise information technology environment, offering IoT services, as well as blockchain, and digital assistants. Oracle has previously collaborated with Microsoft, and in July 2022 the company announced Oracle Database Service for Microsoft Azure's availability for general customers.
Global IoT Solutions and Services Market: Trends and Forecasts (2022-2027)
There's never been a better time to gain intel on the Internet of Things. BCC Research's market report acts as an invaluable resource for those hoping to gain a clear picture of the industry. Including market analysis, future trends and drivers, comprehensive company profiling and analysis of the market by segment and regions, this report can equip businesses with the knowledge to thrive within the industry.
To download your complimentary report overview or purchase the report in full, click here.
Alternatively, you can consider becoming a member of the BCC Research library, and gain access to a host of relevant reports within your chosen field. Enquire below today to find out more.