Where is academic librarianship headed in 2020 and beyond? How can academic librarians and related professionals prepare for emerging trends? What will it take to thrive in this field in the new decade?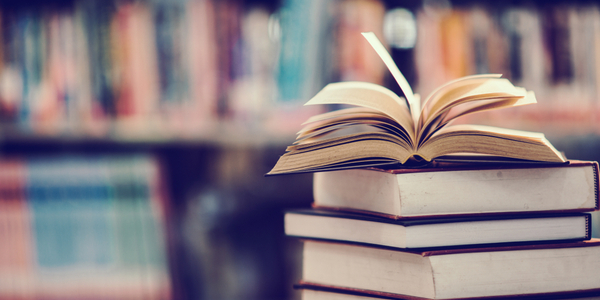 We sat down with Business Librarian Kimberly Fama the University of British Columbia (one of our awesome members!) to gain insight into these questions and more.
How do you think the academic library field will evolve in the next decade? What trends can librarians in academia expect?
Kimberly: Like all other industries, the rapid advancement of technology will disrupt the way we support our users at academic libraries. It will definitely push boundaries in academia.
Learning will become more interactive, both in classrooms and through online learning management systems. There will always be a demand for information, and it should be easier than ever to access and specific to their unique needs.
What can academic librarians do to prepare for these changes so that they thrive in the coming decade?
Kimberly: Putting ourselves in the shoes of our audience will stand the test of time. At our branch, for example, our liaison responsibilities are divided by program level and discipline. As we prepare for teaching business research, we have to be familiar with the course syllabus and consult with instructors to understand the information needs of the students.
For academic libraries to be able to thrive, I believe that it is also important to know the unarticulated needs of our audience. This refers to needs that they are unable to express in words because they don't know how or are unaware of them. While surveys can be a great method to collect feedback, what people say is often different than what they actually do.
Academic libraries can help solve problems that students, faculty and the community may have and do not even realize they are struggling with.
Last but not least, academic libraries are part of a big ecosystem within the institution. Collaborating and investing in partnerships with other departments is crucial for academic libraries to play an important role in enhancing the student experience.
What are one or two of the most exciting innovations in the academic library space?
Kimberly: One of the most exciting innovations in the academic library space is the investment in allowing students the freedom to learn on their own terms. Academic libraries have been known in the past as serious places full of books and databases—but that is definitely not the case anymore. Libraries are investing in new technologies and spaces from creator studios to immersive learning labs introducing endless possibilities for the students to learn and grow.
Kimberly is prepped and ready for the changes headed for academic libraries. Are you?
We can arm you with our market research library, which comes with unlimited report downloads, plus access to our Research Concierge for you and your students.