If you're unsure of what your college or university library has to offer, it's time to learn.
The library is more than just endless shelves of books —it's important to be aware of all of the tools and resources at your disposal, and to take advantage of them so that you see tangible results in your schoolwork.
Social Science Librarian, Christine Murray at Bates College, explains how utilizing all of the resources in the library will result in students receiving better grades and conducting more fruitful research.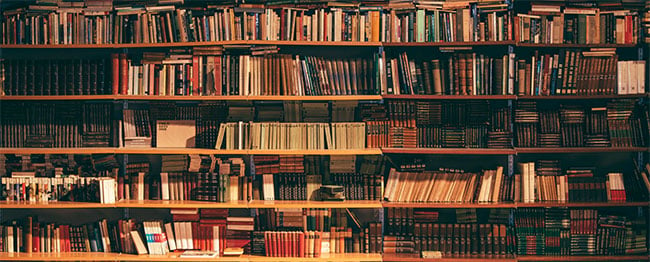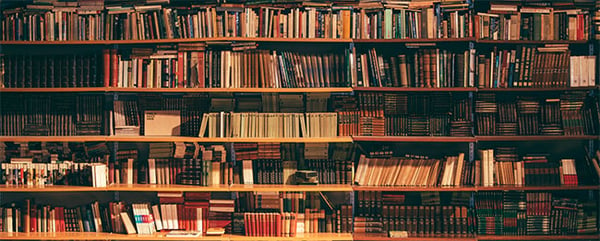 Q: Why do you think students don't take advantage of all the resources college librarians have to offer?
A: Librarians talk about "library anxiety," meaning that not all students feel comfortable in the library. In most cases, students don't have the opportunity to find out what is available. Also, some resources might not be super easy to use; how can students ask for help if they don't know what is available to them?
Q: What do you wish students knew about their campus library and the resources available?
A: I wish students knew that the library is for them and their education. We have a lot of useful tools that we subscribe to on students' behalf; take advantage of it!
Q: When it comes to research, what common mistakes do students make? How can their campus library help them improve and conduct better research?
A: Making a mistake is part of the learning process. Everybody needs to learn as they go through college and take on bigger research projects. Students need to learn how to organize what they are finding. We offer students Endnote to help organize their information. Overall, we are here to guide students in finding their own path by helping them learn by doing.
Q: When students do take advantage of library services, what concrete results and benefits might they see?
A: Definitely better grades and less frustration. Students can be more efficient by putting more time into writing and thinking. My hope is that students take control of what they are learning. If you can improve your research skills, you can pursue your interests more fully. My goal is trying to improve engagement by helping students learn what they want to learn.
Q: What resource(s) do many campus libraries offer that students don't know about, but would benefit from?
A: Every library has access to books and articles that they may not physically have a subscription to, but students can get copies from other libraries. Libraries are about providing resources free of charge; they are cooperative in that way. We also have a research desk, but students might feel uncomfortable asking a question and admitting they have a problem.
Also, librarians are available to meet and every library has a service of consultations; each librarian specializes in a certain discipline. For example, if you have a specific research question about your thesis topic, it might be difficult to get to the bottom of without consulting the research desk.
Q: What do you think is the most beneficial source you have to offer at the Bates College Library?
A: LibrarySearch+, or it can be known as a "discovery layer," which is a system that takes in what is in the catalog and article databases into one resource. Basically searches "everything we have" online, on the shelves and in databases.

Takeaway Points
If you remember nothing else from this blog, remember the following:
You never know what your library has to offer—topics covered, print/digital texts, databases, on-on-one guidance—until you ask. Don't be afraid to seek out the library's resources.
The library is designed for students! When you take advantage of your school's library, you'll see tangible benefits, such as improved academic performance.
The purpose of your school's library is to develop a space for personalized guidance to help students achieve academic success—so that you take control of your learning.
---