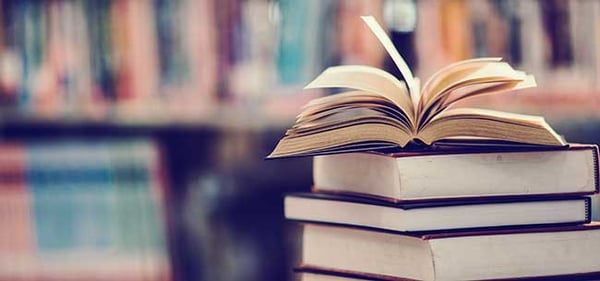 Covid-19 has, as everyone knows, made the entire school dynamic not only tricky but confusing. And this impact isn't just felt by students and instructors.
Academic libraries have needed to pivot constantly, and there are many academic libraries that are rising to the challenge. Here are just a few examples of academic librarians keeping their staff, faculty and students safe, fighting misinformation and ensuring everyone has the resources they need.
Duke University
Duke's academic library produced an educational video that went viral for all the right reasons! It's artistic and creative and catchy. A step-by-step guide to utilizing Duke's Library Take-Out, as they call it, it takes a hip-hop approach to the process. All the graphics are hand drawn, but the synchronization, pops of color and effort all enabled the video to a success.
Of course, the reason for its creation lies in their academic library, its take-out process, and the ensuring students know not only the resources available to them, but exactly how to access those resources. It was not only a fun way to present the necessary information, but it was done with levity and a touch of humor which is great, given the gravity of the situation that necessitated the creation of the video. Check it out here!
University of Maryland, Baltimore County
UMBC librarians created a video that explains all the elements of their library, now virtual, and provides not only a solid breakdown of how to use the library, but also screenshots for extra insurance. It's a fantastic virtual orientation for incoming freshmen, but also a wonderful refresher for current students who either weren't aware of the resources provided to them via their academic library, or knew of it but felt intimidated to access it digitally. Check out the video here.
Baylor Genetics/Rice University
How does a school open in a way that can ensure the safety of students and faculty? Rice University collaborated with Baylor Genetics to do just that. Centered around Covid-19 screenings, the partnership between the clinical diagnostics laboratory and the private Texas-based research university is aiming for test results to be produced in 48-hours or less.
This first of its kind solution was created both to be a safe way to allow students to resume in-person classes despite the pandemic and to set an example for other universities. It starts with screenings--from temperature checks to processing samples and providing customized results through email, there will be nearly 60,000 screening tests performed by Baylor Genetics all within their 48-hour turnaround time.
Rice University is aware that testing isn't enough, so while their large-scale surveillance testing is great, it's just the beginning. Their partnership also includes population management reporting. This data will allow Rice to make informed decisions quickly that affect both policymakers and those attending the university.
By being able to contact trace, treat and quarantine those affected, Rice is able to mitigate the spread of the virus. Not only that, but the data collected provides the university with extremely helpful information. Being able to track trends of infection rates by building, facility and even housing throughout campus helps narrow their focus and prevent cross-contamination. And with these awesome processes in place, they are looking to implement symptomatic testing in the near future.
Learn more about their partnership here.
Fighting Misinformation
Academic librarians are always fighting misinformation. There are a few academic libraries that are getting innovative in their efforts to battle the massive amount of misinformation being fed to their students and faculty about coronavirus.
First, there is Skokie Public Library. They've established a source of information concerning Covid through their work in The Civic Lab which is now entirely digital.
Princeton also rose to the challenge, creating Princetoncovid.org, a community collaboration between Princeton Public Library and the Municipality of Princeton and the surrounding public schools. It provides up-to-date information and resources from verified and trusted sources.
Meanwhile, Washington University in St. Louis University Libraries created a comprehensive resource guide centered around Covid-19. It covers the gambit, providing information on everything from general information, a breakdown for kids, as well as ways to handle racism and prejudice, all in the context of the pandemic.
On a collaborative front, there have been virtual events that have shown the power of what happens when academic librarians band together. Library Journal hosted their annual summit: What's Next? Libraries Adapt to the New Abnormal, which was a free, all day event that provided perspectives from a variety of library and academia leaders.
One thing (among many) that several of these libraries in common? They're members with BCC! Their students and faculty have access to our virtual library with thousands of reports covering 25 industries and markets. To explore our library for yourself, get a free password here.