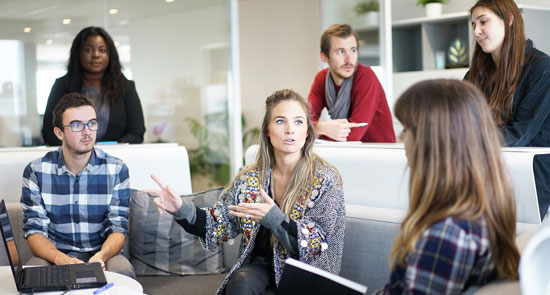 From informing new market opportunities to aiding in competitive analysis, market research serves an integral role in business development. But the value of market research extends far beyond the corporate realm, often cropping up in the administrative offices, business schools, tech transfer departments and libraries of universities and colleges around the world. Whether it be the director of student recruitment or the undergraduate student studying international business, market research reports help all sorts of users accomplish their goals.
Here are four departments within academic institutions that value market research, along with how each one implements the data and insights contained in market research reports.
Administration, Admissions and Development: Just like any business, a university needs to assess the market for opportunities and trends in order to stay current, profitable and competitive. Market research acts as a valuable tool for informing strategies for targeting prospective students and selecting program offerings.
Business School: When tasked with assessments that prompt students to answer real-world business challenges, students need the same current and accurate market research that corporations use for decision-making. Whether formulating business plans for potential start-ups or assessing the strategies of existing businesses, business school students need market research to successfully evaluate market opportunities.
Technology Transfer, Entrepreneurship and Commercialization: Innovations that begin on the college campus often develop into patentable technologies with the help of technology transfer programs. Successful commercialization relies on market potential, which is why market research is essential in assessing the market space and determining whether a new innovation has a place in the market.
Library: University students and faculty need market research to support their arguments in academic papers. Having the most accurate and current market information aids these individuals in producing high-quality, publishable work.
Academic institutions subscribe to hundreds of databases and journals to obtain data and insights, but within this vast compilation of information, it's important to recognize the value of market research and its vital role in nurturing ideas across the entire campus.
Market research is at the core of student development and academic growth, helping stimulate the minds of tomorrow's innovators and thought leaders. Academic institutions around the globe choose BCC Research for its comprehensive reports, unlimited report downloads, extensive research support and live events, giving students and faculty the market intel needed to achieve academic success.
Learn more about an academic membership with BCC Research and discover how your university can access the market research it needs to succeed.