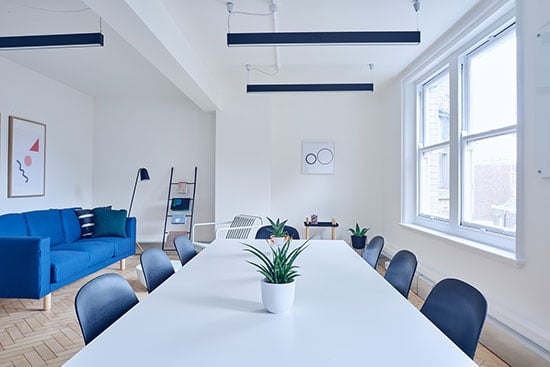 We're on a mission to demystify the pitch process for entrepreneurs, to provide insider knowledge on the things that investors want to see and hear.
You can find several tips from company founders, grant writers and tech transfer professionals in our previous blog.
Today's blog features even more pitch tips—this time, they're straight from the mouths of your direct audience—the investors themselves.
In a series of mock pitches at AUTM's 2019 Eastern Region Meeting, a panel of investors—Ken Purchase from Wolfpack Investor Network, Tony Stanco from NCET2 and Robert Williams from Triangle University Fund—offered feedback to tech transfer entrepreneurs about their presentations.
The following tips and best practices can be incorporated into your own pitch strategy right away:
1. Being slightly under time is even better than being on time. In the series, entrepreneurs were given five minutes to pitch. Those who received the most positive feedback were the ones who did not run over their allotted time. Some who went over time still had an entire slide to present, which panelists said speaks to a lack of preparation and respect for the panel, which does not bode well for the entrepreneurs. One panelist recommended that instead of aiming to pitch in the allotted time, entrepreneurs should aim to pitch in a slightly shorter amount, i.e. four minutes and 30 seconds instead of the full five minutes.
2. Emphasize your team. You've probably heard this before, and that's because it's crucial in getting buy-in from investors. Common team-related questions from investors include: How many employees do you have? How many are full time? Who's on your management team? What's the entrepreneurial and educational background of your team members? Why is your team based out of x city?
3. Discuss your IP strategy. Investors want to see that you're thinking about IP. A common question: Are you actively developing patents? They will not handle your IP for you. We go in depth about this here.
4. Demonstrate that you're thinking about your end goal: acquisition. Investors want to see that you're grooming your business for an acquirer. A common question: What is the acquirer going to end up with?
5. Focus on the opportunity that your innovation provides, not the innovation itself. "Don't talk too much about your technology. Explain what it is and move on," one panelist said. If your innovation is too technical to explain verbally or with still images, show investors a short video of your technology at work.
6. Create a unified presentation. Entrepreneurs who received the most positive feedback during the pitch series were the ones with simple, organized and well-designed PowerPoint presentations. Tables and graphs are a great way to present information, but as one panelist said, "Make them simple enough for a 5-year old to understand. Otherwise, you lose our attention."
7. Make the ask. After one pitch, a panelist asked, "So, how much money do you want?" This should not be a question that your investors need to ask you. Make it clear in your presentation the amount of money you need and what that money will do for your company. It shows that you've done the research needed to determine the amount that will take your company to the next level, whether that's bringing on new employees, developing more products, etc.