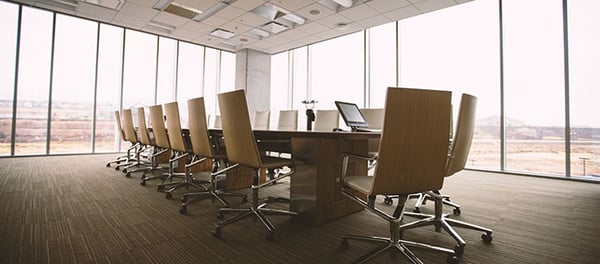 This week, BCC attended Informing Innovation, a conference that brought together academics, industry partners, tech transfer professionals and others in the life sciences.
A panel of experts—Katie Warner, founder of Ribometrix; Technology and Commercialization Counselor from SBTDC Mike Carnes; and Grant Writing Specialist from Eva Garland Consulting Joe Ruiz—offered insight into the process of securing funding from venture capital investors and grants.
Here are a few takeaways from these experts that you can implement into your own startup funding strategy:
If you're an early stage company, focus on refining your unique value proposition. What sets you apart in the marketplace? Why is your solution or innovation better than the rest? What can you offer that no other company can? Define your value prop clearly and with detail so that investors know exactly what your company can do and can then get excited about supporting you.
If you have any venture capitalists in your network, take them out to coffee. Pick their brains. Ask them about the factors they consider when making funding decisions. What is important for them to see and hear in a pitch meeting? What are the biggest mistakes that startups make when pitching? Take advantage of this low-pressure opportunity to ask all of your burning VC questions.
Remember that in a pitch meeting, your investors are your customers. Why should they care about the solution you want to bring to market? What's in it for them? Focus less on how amazing your technology is and how it's going to save the world, and more on the great opportunity your technology can provide for your investors.
"No generic pitches allowed!" said Mike. Customize your pitch for every meeting you have, as each of the venture capitalists you meet will have different expertise and pain points. Know your audience and customize your pitch accordingly. Remember, your investors are your customers—with their own needs, goals and pain that you need to address.
Many startup founders think of pitch meetings as an adversarial setting, that it's them v. investors; one party will triumph and one will walk away with nothing. But it doesn't have to be that way. You can use pitch meetings as an opportunity to get investors on your side of the table—so that you become partners, with the shared goal of bringing your solution to market successfully. When you view investors as potential partners in your growth, pitching becomes more of a productive conversation than a debate or defense.
"Know what you're good at and what you're not," said Katie. Find people and resources to help you with your weak areas. For example, if you're weak at public speaking, engage the help of coach or founder of an established startup, or have another member of your leadership team do more of the talking in meetings if they're better at speaking. Additionally, if you want to apply for certain funding and need to write a grant, but have no idea how the grant process works and/or do not possess the writing skills to make a compelling case for your startup, hire a writer or consultant…which brings us to the next piece of advice from the panel.
When working with grant writers or consultants, do not expect them to conduct background or market research for you. According to Joe, "This is a big mistake that many startups make." You are expected to conduct your own research that you then bring to your writer to incorporate into the grant. P.S. We're the ones who can help you with background and market research.