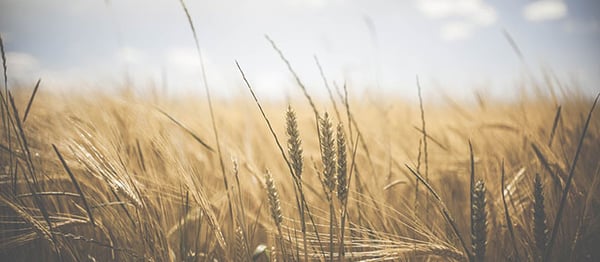 For inventors in the AgTech space trying to navigate the IP process, you're ahead of the game.
The fact that you're thinking about IP makes you stand out from your competitors already, as some inventor groups assume investors are the ones responsible for dealing with IP issues.
They assume wrong, very wrong.
"Investors want to see that you have an IP strategy. They want to see that inventors and their teams have looked at their IP," said Megan Lyman, Chief Intellectual Property Officer and General Counsel at Boragen at AUTM's 2019 Eastern Regional Meeting.
Tony Liu, Founder and Chief Scientific Officer at Boragen and another panelist at the meeting, added, "Investors will ask, 'Has your company gone through your commercialization strategy? Have you determined which markets you need protection in? Which IPs do your competitors have?'"
Investors Are Not IP or AgTech Experts
It's not the job of investors to know what inventors need to do to obtain IP protection. In fact, they'll "call anything a patent—whether it's a patent of patent application," said Lyman.
Investors also don't realize the specific challenges facing inventor groups in AgTech. Liu pointed out that in agriculture, "you only get one to two times per year to do your study because ag is seasonal. Investors don't always realize that. You could try conducting your study in the southern hemisphere, but regulating that process can be difficult for small companies to navigate."
What Investors Actually Do
It's the job of the investor to find inventors who can succeed in the market. "Investors look at your management team," said Liu. "Serial entrepreneurs are attractive; try to have them on your team."
They also value your know-how. In fact, "if there's not a patent granted, there's often a royalty for the know-how," said Lyman, especially since "when you have a patent, you don't know which claims will be granted."
When it comes to IP issues, investors look for groups who can handle their IP expertly—so that there are no issues preventing the invention from going to market successfully.
To that end, Liu and Lyman recommend that inventors create both a short- and long-term IP strategy, because your invention, team and the marketplace itself could change by the time you're ready to bring the invention to market. Your first IP, for example, could have language that hinders your invention or team's growth.
Consider the AgTech Space For Your Invention
Liu and Lyman emphasized that the field is ripe for innovation and disruption, even though "not many people want to partner with AgTech," they said.
Even though this space doesn't provide a "big win" like life science, "there's enthusiasm behind it," said Lyman. "Lots of technologies can be adapted for AgTech uses."
Liu and Lyman urge tech transfer offices to be "expansive in their your thoughts about where your solution or product can be applied." For example, an invention in human health can be adapted fairly easily to animal health.
Liu didn't see himself as an "AgTech guy," he said, but when he founded Boragen, and worked with Penn State's Tech Transfer Office, he found that his invention received the most support in the AgTech space.
"Agtech needs big, sweeping movements," they said.