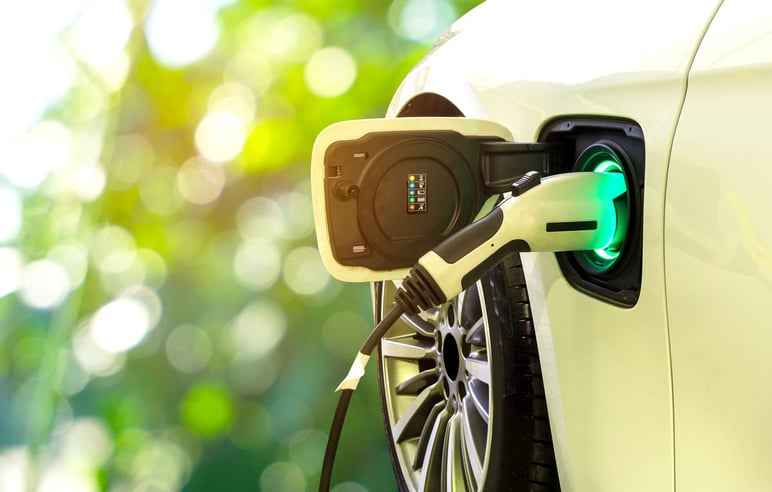 The electric vehicle (EV) and fuel cell vehicles market is expected to reach heights of $2.5 trillion by 2027, expanding at a CAGR of 16.4%. With enduring policy support implemented by governments worldwide, the market is set to expand in line with the increasing global adoption of electric vehicles.
As electric vehicles become more widespread, consumers will naturally demand greater access to vehicle charging points. BCC Research's upcoming report on Electric Vehicle Charging gauges the future of the market, with both markets mutually dependent on each other for long-term success.
The Goal of a Greener Future
A greener future isn't a happy by-product of the electric vehicle surge, but the principal incentive for their adoption. Widespread use of EVs has been shown to directly and immediately reduce air pollution. A study by the Electric Power Research Institute (EPRI) and the Natural Resources Defence Panel proved that widespread use of PHEVs could reduce greenhouse gas emissions by 450 million metric tonnes each year by 2050 – an impressive statistic that explains the continued global emphasis on EVs.
Electric vehicles are one of many markets that are expanding as part of the global push for environmental sustainability. Solar power and flexible green packaging markets are also set to undergo periods of dramatic growth, painting an overall robust picture for sustainability markets in the global playing field.
Government Incentives
Tax breaks for EV manufacturers, research and development (R&D) subsidies, and consumer incentives are all tactics deployed by governments to encourage the use of EVs. The Biden administration has invested billions of dollars and considerable political capital into pro-EV legislation. In 2021, Biden implemented a series of direct and indirect incentives for PHEVs. R&D funding was significantly increased and a cash for clunkers program spent over a billion dollars in encouraging Americans to trade in old cars for energy-efficient new ones. But the most significant incentives were for American lithium battery companies. $2.4 billion was funneled into this area, with the aim to help reduce America's dependence on foreign oil.
India is also deploying transformative financial incentives to encourage the use of EVs. Purchase subsidies, road tax exemption, and zero registration fees are just a few of their direct incentives. Meanwhile, the government is working to improve infrastructure development for electric vehicles, helping facilitate their eventual widespread adoption.
Electric Vehicle Charging Infrastructure
With the UK aiming to end the sale of new petrol and diesel vehicles by 2030, and Joe Biden shooting for 50% of new US vehicles to be electric by 2030, the current state of EV charging infrastructure in both the UK and USA will not meet these ambitious goals. Fortunately, work is underway to boost public access to EV charging points. The US government has recently approved plans to build a nationwide network of EV chargers, boosting numbers from 47,000 charging stations to 500,000. US Transportation Secretary Pete Buttigieg said, "We have approved plans for all 50 States, Puerto Rico and the District of Columbia to help ensure that Americans in every part of the country – from the largest cities to the most rural communities—can be positioned to unlock the savings and benefits of electric vehicles.'
Widely accessible EV charging points could be a key factor in encouraging the growth of the electric and fuel cell vehicle market. A recent study commissioned by the UK's Department for Transport (DfT) and carried out by BritainThinks found that concerns about charging were regarded by consumers as a key barrier to the adoption of BEVs. Many believe charging will take too long and that public charging infrastructure is not readily available or widespread. BCC Research's upcoming report on Electric Vehicle Charging Infrastructure outlines the anticipated growth and evolution of the global market.
Porter's Five Forces Analysis
With the electric vehicle and fuel cell vehicle market set to undergo considerable growth, understanding the level of competition at play is essential to gaining a handle on industry dynamics.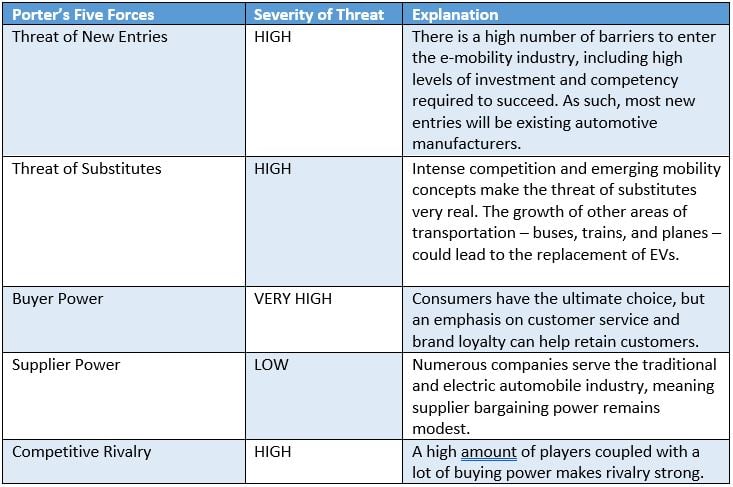 Personal Mobility Booms
The personal mobility market in particular is gaining strength. E-scooters, motorcycles, and personal mobility devices have their largest market share in China. This positions China as a considerable driver of the international market, although global growth is anticipated.
BCC Research has determined that Asia-Pacific and North American markets can expect similar CAGR levels over the forecast period, with Europe following behind. South America can anticipate more modest growth, with the Middle East and Africa experiencing the smallest amount of growth.
EV sales in developing countries are modest, as the few models that are available are too expensive for the average consumer.
Sustainability Markets
With sustainability goals high on the global agenda, having access to trusted research on environmental markets has never been of greater use. BCC Research has an array of reports on these markets and technologies. Our upcoming report on Electric Vehicle Charging Infrastructure and Global Markets as well as our recent report on Electric Vehicles and Fuel Cell Vehicles give comprehensive insight and valuable statistics on these burgeoning markets.
Becoming a member of the BCC Research library will give you access to a range of reports on the environmental sectors. Simply click the button below to get in touch with a helpful member of our team who can answer any questions you might have about membership.