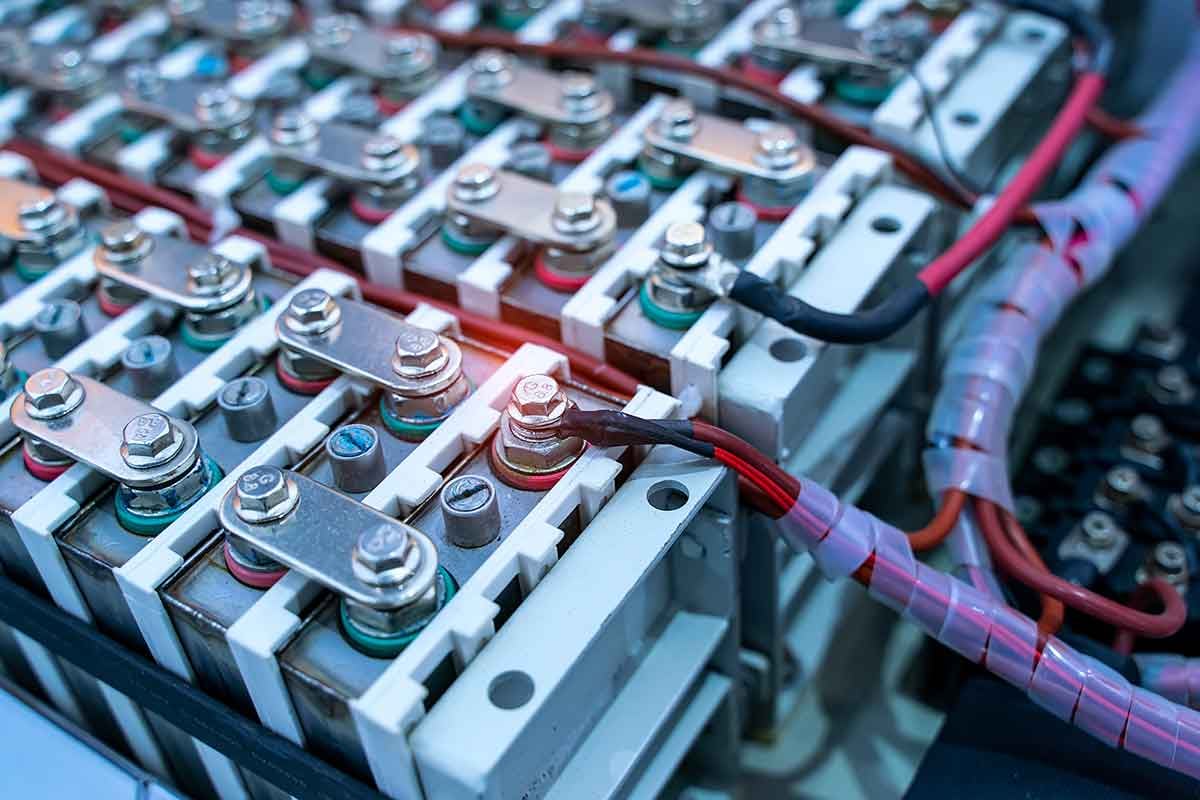 The battery recycling market is growing. As sustainability factors into government agendas and recovering the rare metals that comprise batteries becomes an increasing priority, the market will reach heights of more than $14.2 billion by 2027. It will expand at 7.4% CAGR, according to a new report from BCC Research.
While lead-acid batteries hold a mammoth market share in battery recycling, the emergence of the electric vehicle (EV) is creating a change of pace. The rate of growth of the lead-acid battery recycling market is being trumped by the lithium-ion battery, the core component of electric vehicles.
Electric Vehicles and Lithium-Ion Battery Recycling
As the emphasis on electric vehicles as a solution to climate change continues to mount, the market for lithium-ion battery recycling climbs steadily higher. BCC Research has predicted that the market will expand at a compound annual growth rate of 9.9%, in contrast with that of lead-acid battery recycling, which will expand at 6.6%.
With the EV market set to explode in the coming years, this comes as little surprise. Governments are investing vast sums into environmental policies, with the US aiming for half of all car sales to be EVs by 2030. With this increased demand, a significant number of lithium-ion batteries will need to be disposed of, recycled, or reused. If this isn't done effectively, the environmental consequences can be catastrophic, rendering government sustainability efforts somewhat redundant.
Although EV usage is set to rise, primary sources contacted for our latest report state that lead-acid batteries will continue to retain majority market shares in battery recycling. Conventional vehicles still outnumber EVs by a considerable amount, giving lead-acid batteries a distinct advantage. Although lithium-ion batteries will eventually triumph, this won't be for another few years. With costs for lithium-ion battery recycling being considerably higher, and most lithium-ion batteries only recently having been installed into EVs, it will take some time for recycling plants to be set up. The batteries will last at least seven to ten years within electric vehicles, and after that, will see additional usage in secondary applications. This pushes back the timescale for the lithium-ion battery recycling market considerably.
Lead-Acid Batteries Retains Strength
To hit home the strength of the lead-acid battery recycling market, BCC Research estimated that it accounted for 69.1% of total market shares in 2021. As the most common portable energy source in use today, this statistic checks out. Being cheap to run and made of widely accessible materials, they're a favorite among manufacturers for valid reasons. Despite being inefficient with low energy density, demand for lead-acid batteries remains high, as does the strength of the recycling sector.
Almost the entirety of lead-acid batteries can be recycled. Lower CO2 emissions and the employment of 600,000-7000,000 people in India are distinct advantages of recycling lead. If legislation in lead recycling increases, the benefits will jump too. But as it stands, not enough strategic planned recycling frameworks are in place globally. While necessary for environmental mitigation and to meet demand, recycling is not currently cost-effective. Lead-acid battery recycling is frequently carried out informally by individuals or small businesses in many nations, with little to no formal recordkeeping and ineffective governmental control. These are challenges the industry will need to overcome to retain strength.
Battery Recycling: Global Markets
BCC Research's latest report breaks down the global market for battery recycling, examining markets by chemistry, end-use, source, and region. Due to rapidly developing economies creating a greater demand for battery recycling, and the imminent rise of lithium-ion batteries, having access to trusted market data is more useful now than ever before.
You can download a complimentary report overview of Battery Recycling: Global Markets to gain insight into this ascendant market. Becoming a member of the BCC Research library gives access to a range of reports within your chosen category. Get in touch with a friendly member of our team below to find out more benefits.