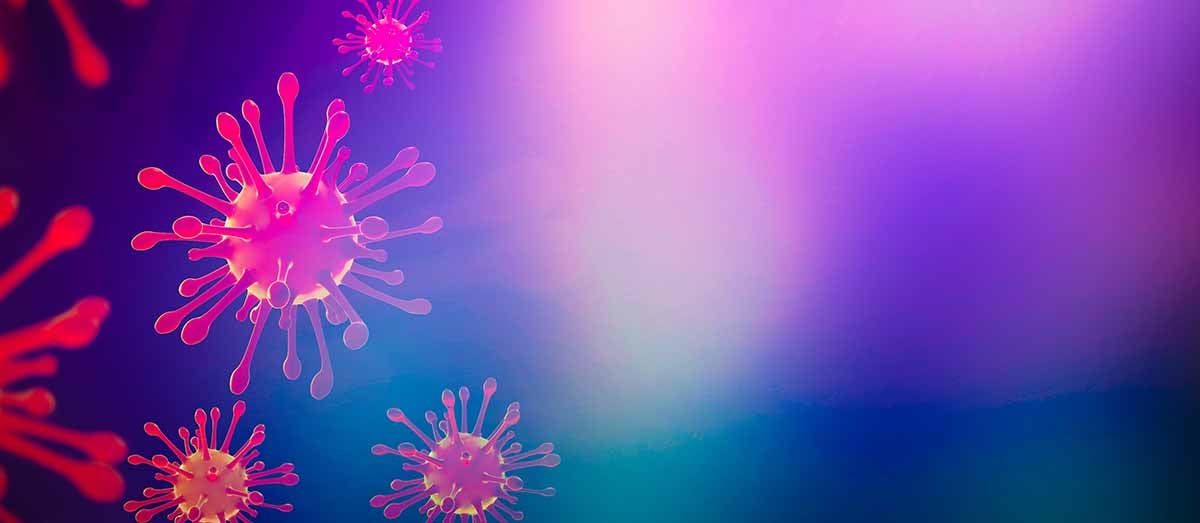 The pandemic has influenced every company in every market. But companies that focus on synthetic DNA have been in a unique position to help.
That's why Codex DNA has played, and continues to play, a crucial role in the fight against Covid-19. The creation and release of the world's first full-length synthetic genomes for the three Covid virus variants is a game-changer, not just for Covid but for the approach scientists will bring to future health crises.
We sat down with Jason Lehmann, Product Marketing Manager for Codex DNA to dive into how the genomes were created, how the company responded to the pandemic and what the future of synthetic DNA will look like.
BCC: Codex just released the first synthetic genomes on two Covid-19 variants. What does that mean and why is this such an exciting development?
Codex DNA's core technology was actually originally developed for pandemic preparedness applications, which enabled our team to pivot very quickly to helping researchers battle COVID-19. As a result, we successfully created the first full-length SARS-CoV-2 synthetic genome de novo in April 2020 using our BioXp™ synthetic biology workstation.
Since then, our full-length SARS-CoV-2 synthetic genomes have been widely adopted and used to develop various preventive and treatment measures.
Currently however, there is scientific data coming out of recent studies assessing mutational changes in the spike protein of emerging SARS-CoV-2 variants suggesting that these new variants could potentially evade the protective effects of antibody therapies and vaccines.
To enable researchers to address these new threats, we have actually released 3 additional synthetic genomes of the emerging UK, South Africa and Brazil P1 variants of SARS-CoV-2 in order to help accelerate therapeutic development.
Our customers are using these full-length genomes for new therapeutic discovery and validation, as well as in high-throughput virology screening assays that model COVID-19 infections.
We believe these synthetic genomes will also be key in tracking the spread of the new and emerging variants across the globe through their use as diagnostic controls.
For anyone interested in hearing more about real life examples of how Codex DNA's technology is being used to combat emerging SARS-CoV-2 variants, they can visit our website to view a webinar we hosted with Dr. Jesse Erasmus from the University of Washington where he discusses his progress in developing a self-replicating RNA vaccine platform against the disease.
BCC: The end result are genomes that do not require additional processing steps. How does that work and why does it differentiate you from others in the field?
The BioXp™ 3250 system and tools enabled us to build the entire genome of SARS-CoV-2 from design to final assembly. Codex DNA was the first to market with in-vitro transcription ready genomic material from the virus.
Our proprietary design tools were employed to create an in silico map of the hierarchical three-stage assembly that was necessary to build the SARS-CoV-2 genome.
From there, we loaded the reagents onto the BioXp™ system and executed the run. Using Gibson Assembly® technology, originally developed by Codex DNA's Chief Technology Officer Dan Gibson, a series of hierarchical fragment assemblies enabled our scientists to clone an entire viral genome that arrives ready for downstream applications.
Synthetic genomes are a much more reliable and scalable source of viruses than clinical samples since clinical samples, when propagated extensively, often result in a mixture of virus population with multiple genomic changes. Synthetic genomes can be reliably used to generate viruses that can be tested against vaccine and therapeutic candidates.
BCC: In what other ways has the pandemic influenced the direction of your work?
Since the start of the COVID-19 pandemic, the Codex DNA team has been working hard to ensure that our customers have access to the tools they need to combat this global public health crisis.
We also established our Biofoundy services last year to support our customers. These
services enable customers to order any of the BioXp™ system products like synthetic genes, clones, cell-free amplified DNA or variant libraries, and have Codex DNA's team build and ship them to their labs.
This was a big help to researchers who were eager to get to work combating the pandemic but whose labs had been closed due to COVID-19 public health concerns. By the time the researchers we able to get back to work, we were ready to ship them the tools they needed—without any lost time.
We also continue to partner with our customers to identify future products and services we can build or provide to help in their fight against COVID-19.
BCC: How do you see the focus on synthetic genomes and vaccine and therapeutic development changing post pandemic?
We believe that synthetic genomes will continue to be very powerful research tools for fighting future epidemic health crises.
Synthetic genomes enable researchers to safely study pandemic-causing pathogens and develop therapies and diagnostics without needing the highly regulated biosecurity facilities typically required for studying such dangerous microbes. Removing this restriction can greatly facilitate vaccine research and development across multiple infectious disease programs.
Specifically, Codex DNA's offering of full-length genomes, genome derivatives and replicons with reporters will continue to be used to generate recombinant viruses and pseudo-typed virus particles. These reverse genetics systems enable the study of viral pathogenesis and the development of assays to test candidate therapeutics and vaccine efficacy—and importantly they also allow scientists to focus on the strain most relevant to their experimental needs.
As new diseases and their variants spread, it is essential for scientists to rapidly adapt their research programs to address these emerging threats. The ability to rapidly design, build and test these emerging variant genomes is directly applicable to these efforts.
Additionally, the use of mRNA as a vaccine platform has gained a lot of momentum this year, and we expect it to be a major tool in development of future infectious disease and cancer vaccines moving forward.
Codex DNA, by taking advantage of the rapid-iteration capabilities offered through our BioXp™ system and library kits, and soon the ability for synthetic mRNA production, will continue to provide new full-length genome tools to support researchers worldwide in their fight against future pandemics.
BCC: Looking to the future, what do you foresee happening in the world of synthetic biology in 10-15 years?
Within the next 10-15 years, we expect that synthetic biology will radically transform the medicines we develop, the food we grow and eat and even how we produce biofuels and renewable energy from engineered microbes.
New markets for synthetic biology applications are rapidly emerging. This expansion is being driven by continued innovation, a deepening understanding of biology, and growing access to novel research tools.
The key areas we expect to see continued growth include:
Therapeutics and vaccines discovery, agriculture and multiple consumer markets including creating plastics from biodegradable polymers and enhanced data storage methods.
Already synthetic biology is already being used to discover, develop and produce novel DNA-, mRNA- and protein-based therapeutics and vaccines. Examples here include antibody-based biologics, the mRNA-based COVID-19 vaccines and personalized cancer therapeutics.
In agriculture, synthetic biology will continue to be used to improve crop yields and create novel food sources. A good example of something already taking place in this space would be the recent commercialization of plant-based substitutes for meat products.
Finally, in technology, synthetic biology may lead to the ability to store and retrieve digital data using DNA. This technology is in its infancy but to give you an example, it was reported in 2019 that the entirety of the English-language version of Wikipedia had been digitally encoded into synthetic DNA.
Overall, we will continue to see synthetic biology products and inventions permeate society over the next 15 years such that by that time nearly everyone will have either used, consumed or received medical care with one.
For additional intel about Codex DNA and the global market for drug discovery technologies...
Check out the rest of our interview with Codex DNA in our micro report, Innovation Spotlight: Codex DNA: Drug Discovery.
Download a free overview of our report, Drug Discovery Technologies.
Read our blogs about other major companies in drug discovery and overall market trends.