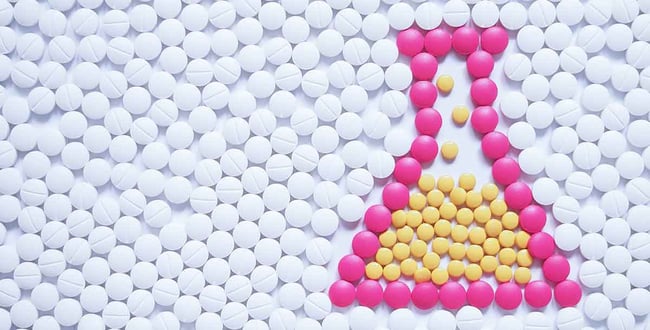 Drug Discovery Technologies Market Overview
Drug development technologies focus on early-stage screening techniques and tools that optimize the identification of new leads and targets for novel drug development, running the spectrum from nanotechnology through cellular imaging.
The drug discovery technologies market is a multi-billion-dollar industry that includes pharmaceutical and biomedical research. The market is on the rise due to continued demand for globally accepted drugs that are effective, high quality and affordable. The industry includes all products dealing with genomic, cellular, proteomic analysis and systemic study concerning the human body to aid in the development of novel drug candidates.
Technology has been a significant driver of advancements in drug discovery. Automation, nanofluidics, imaging, software and assay technologies have played a major role in getting better data, faster. technologies.
The drug discovery process is lengthy and consumes a significant portion of drug development costs. Using cutting-edge technologies has helped to develop all aspects of the biotechnology and pharmaceutical industries. Some of the widely used drug discovery technologies include high-throughput screening, proteomics, bioanalytical and computational technologies. The expansion of the drug discovery market is due to the growing application of these technologies in developing a mechanistic approach to lead identification, drug delivery, validation and targeting. Progressive biopharmaceutical and pharmaceutical companies are now exploring the advantages of drug discovery technologies as part of the production process, which has led to a reliable revenue stream.
R&D spending, along with rising competition, patent expirations and new technologies, are also directing the market as companies focus on customer needs.
Drug Discovery Technologies Trends And Projections
The global market for drug discovery technologies should grow from $69.8 billion in 2020 to $110.4 billion by 2025 with a compound annual growth rate (CAGR) of 9.6%.




Bioanalytical Instruments for drug discovery should grow $19.2 billion in 2020 to $29.4 billion by 2025 with a CAGR of 8.9%.




High-Throughput Screening for drug discovery should grow $12.8 billion in 2020 to $20.1 billion by 2025 with a compound annual growth rate (CAGR) of 9.4%.




Key market players:

Agilient

Technologies, Qiagen, Roche and Danaher.
For additional intel into the global market for DNA data storage:
Download a free overview of our report, Drug Discovery Technologies: https://www.bccresearch.com/market-research/biotechnology/drug-discovery-technologies-report.html
Explore our micro report, Innovation Spotlight: Cardiol, Medical Cannabidiol (CBD): https://www.bccresearch.com/whitepapers/medical-cannabidiol-industry.html