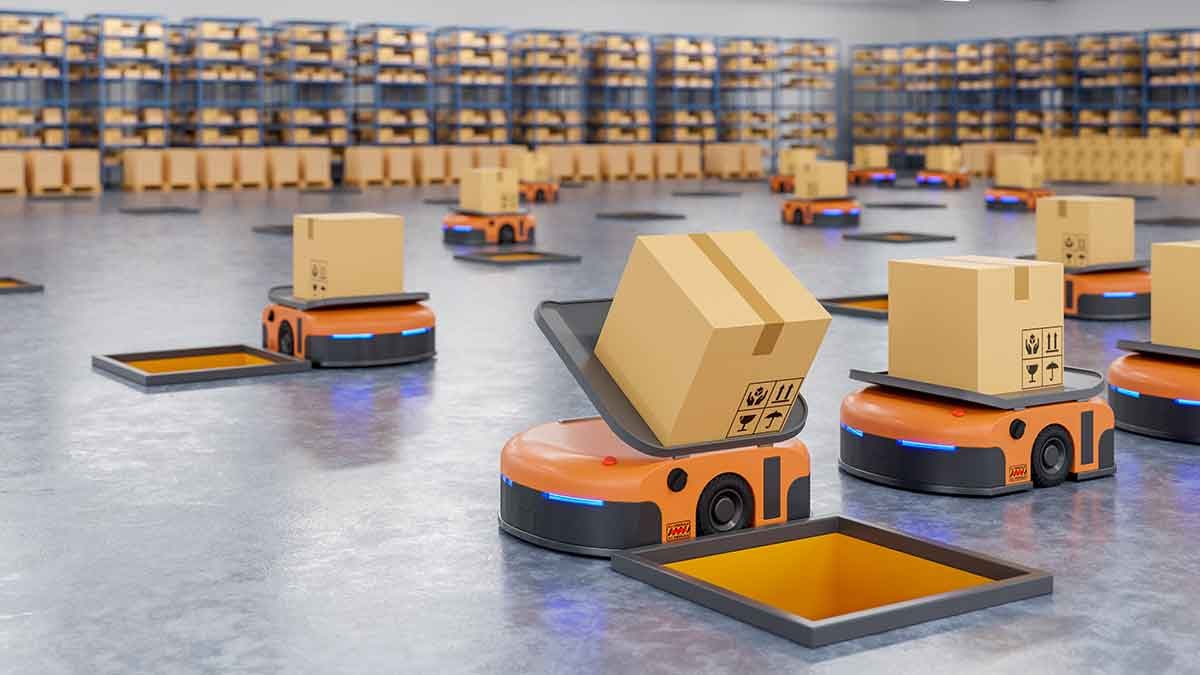 By 2022, robots are well-ingrained into our cultural psyche. A.I already features in many gadget-enthusiasts' repertoires, with robotic vacuums and virtual assistants being common household appendages. But a fascination with robots isn't reserved solely for this niche. Fitness fanatics have been maximising workouts with smart wearables, and even bookish types have pondered for decades whether androids dream of electric sheep. One thing is clear: A.I is entrenched deeply into society. And it's only a matter of time until it completely transforms the world as we know it.
Industry 4.0 represents the pinnacle of this transformation. Proposing the elimination of factory staff in favour of machine-ran manufacturing units, the concept naturally scares a lot of people. Can a factory operate effectively without human dexterity? What will happen to the millions of staff who will inevitably lose their jobs?
These questions spring to mind when Industry 4.0 is mentioned. But keeping historical perspective is a useful way to remain calm. Industry 4.0 is named as such because it is the fourth time industry has faced overhaul. The first industrial revolution involved steam and water power. The second connected society through railways and electricity. The third was the digitalization of manufacturing – and now, Industry 4.0 is simply the fourth instance of the revolution. Smart tech, machine learning and the Internet of Things (IoT) will characterize industry moving forward.
The advent of new technology will pave the way for more advanced, specialist roles. Skill elevation is one of the direct benefits that Industry 4.0 offers the workforce – as well as the removal of mundane, and often dangerous, tasks.
What Role Do Automatic Guided Vehicles Play in Industry 4.0?
The automated guided vehicle (AGV) will be a major component of Industry 4.0. Nestled comfortably among physical machines, software and intelligence documents, advanced smart sensing, the global rise in ecommerce, etc—it helps to examine this one aspect in isolation.
AGVs are computer-operated vehicles. More often than not, they are used for material handling. Forklifts, small trucks, and flatbeds are all given automated capabilities in Industry 4.0. The vehicles are equipped with automatic navigation, multi-sensor control and network interaction.
AGVs represent the factory-floor workhorse of new industry. Their role is crucial to keep the lines supplied with raw materials. Primarily, they move around and deliver correct loads to the correct places at the correct time. They do so without human help or even supervision. A humble job, some might say, but AGVs make production more productive, more efficient, and miles safer.
Leading players in the market for AGVs include Daifuku, JBT, SEEGRID, Toyota Industries, Hyster-Yale Materials Handling, E&K Automation GmbH, Dematic, Schaefer Systems and Scott. Each are investing in material handling technology that will improve operations and serve customers.
Industry 4.0 operates optimally when production and logistics operations are linked effectively. The backbone of manufacturing is the logistics system—and the backbone of logistics is rapidly becoming the AGV.
What's the market picture for Industry 4.0 and AGVS?
A number of conglomerates are working with regional and local initiatives to drive spending for Industry 4.0 projects. Globally, these initiatives will generate investments of $21.7 billion in 2023 at a compound annual growth rate (CAGR) of 23.1%.
The global market for AGVs was valued at $1.7 billion in 2019 and is forecast to reach $4 billion by 2025, growing at a CAGR of 20.2% during the forecast period.
The use of AGVs has resulted in higher productivity, greater revenue generation and better resource allocation, since the repetitive tasks are performed by AGVs. This has also created safe environments at workplaces, reduced accidents, and efficient operations, thus, giving a boost to the growth and opportunities of the AGV market.
An Interview with Michael Marcum
We spoke with Michael Marcum, Manager of Engineering and Autonomous Vehicles at Bastian Solutions, a Toyota Advanced Logistics Company. Michael provided some key insight into what Industry 4.0 looks like in practice, and the role AGVs play at Bastian.
Access our interview with Bastian Solutions in our Innovation Spotlight Report by clicking here.
If you're looking for first-hand industry knowledge on AGVs, IMTS 2022 is a great place to start. The International Manufacturing Technology Show is the largest and longest running industry trade show in the Western Hemisphere, bringing a host of exciting new technologies to the forefront. The BCC Research team will be attending the event in Chicago from September 12-17th. If you'd like to discuss the home automation market in person with an expert member of our team, get in touch today and we'd be more than delighted to set up a meeting.
This information was drawn from BCC Research's market report into Automated Guided Vehicles. Download your free report overview or purchase the report in full through this link.
This blog is repurposed from this feature, published last year.