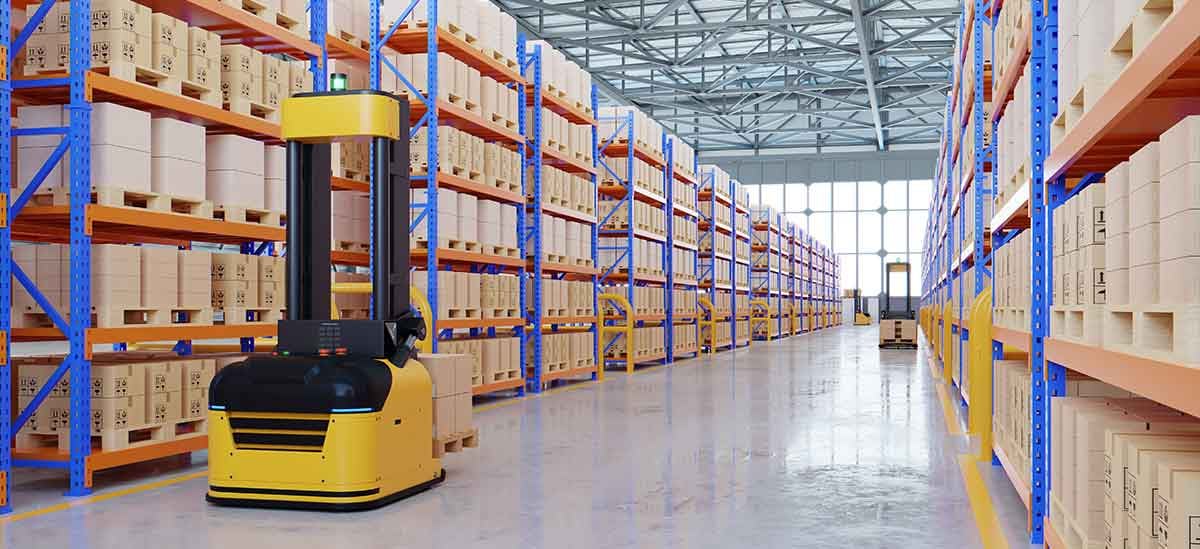 Picture it. A bustling factory producing hundreds of SUVs everyday with no human onsite. Workers on the line? Nope. Managers overseeing what's happening? No. Drivers operating forklifts or trucks. Not a single one.
Industry 4.0 scares a lot of people, understandably so. A helpful way to remain calm and even optimistic about Industry 4.0 is to look back on history. All four industrial revolutions have occurred over a very short period of human history. To put it simply, the first revolution was steam and water power, the second was railways and electricity, the third was the digital revolution—and here we are in the midst of the fourth, marked by the advent of smart technology, machine-to-machine learning and the internet of things (IoT).
While a natural reaction is to despair at the apparent threat to human factory jobs, a brief history lesson reminds us that humans have only had factory jobs for about 200 years, a relative blip in our history. Plus, these jobs were never actually "natural" to begin with.
Industry 4.0 encompasses the impact of several new technologies in manufacturing: Cyber-physical systems, IoT, cloud computing and cognitive computing. Combined, these technologies are revolutionizing the manufacturing industry by enabling a level of flexibility and efficiency that will both lower costs and increase scale and profitability. In fact, the market already exceeds $100 billion as firms in most developed and developing countries invest in Industry 4.0 technologies and embrace the benefits of the transformation.
It's helpful to examine just one specific component of Industry 4.0: the automated guided vehicle (AGV), an industrial robot mainly controlled by a computer. These are typically material handlers, configured as forklifts, small trucks or flatbeds. They typically offer features such as automatic navigation, multi-sensor control and network interaction. The most important use of AGVs in production or manufacturing is to load and carry raw materials and components.
Interview With Bastian Solutions, A Toyota Logistics Company
For an inside look at Automated Guided Vehicles and how they are powering Industry 4.0, BCC sat down with Michael Marcum, Manager of Engineering, Autonomous Vehicles at Bastian Solutions, a Toyota Advanced Logistics Company.
BCC: Can you briefly describe the origin of Bastian Solutions?
Michael M: Since 1952, Bastian Solutions, a Toyota Advanced Logistics company, has grown from a Midwest company into a global corporation with over 20 U.S. offices and international offices in North and South America and India. As a systems integrator, Bastian Solutions seeks out leading technologies in both material handling equipment and information systems coupled with proven operational strategies.
BCC: How does Bastian Solutions fit into the current larger landscape of Industry 4.0?
Michael M: Some of our technologies are fully adapting the device level connectivity to the cloud or our customer's data storage solution, while other devices stay focused on local access to better support customer security or limited infrastructure concerns.
BCC: How do you envision the typical factory floor in 10 years?
Michael M: More "lights out" and significantly more automated vehicles and robotics will be on the factory floor in 10 years.
Additional Trends And Projections About AGVs
The global automated guided vehicles (AGVs) market should reach $4 billion by 2025 from $1.6 billion in 2020 at a compound annual growth rate (CAGR) of 20.2%.

The Asia-Pacific market for AGVs is expected to grow from $944.3 million in 2020 to $2.5 billion in 2025 at a CAGR of 21.2%.

Additional market players: Bastian Solutions, IKV Robot and Amerden Inc.
For Additional Intel Into The Global Market for AGVs:
Check out Bastain Solutions' website: www.bastiansolutions.com/
Read the rest of our interview with Bastian Solutions in our Innovation Spotlight: Bastian Solutions: Automated Guided Vehicles (AGVs): www.bccresearch.com/whitepapers/automated-guided-vehicle-industry.html
Download a free overview of our report, Automated Guided Vehicles: Global Market: www.bccresearch.com/market-research/engineering/automated-guided-vehicles-market.html