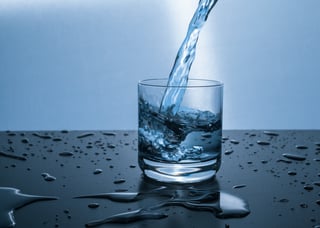 While the water-soluble polymer markets have become saturated in the United States, the expansion in the healthcare field is expected to lead to new avenues for domestic growth in coming years.
"The rising demand for healthcare is expected to open new opportunities for the water-soluble polymers market in the United States," Lei Zhang, a research scientist at Solvay Group, told market researchers at BCC Research. "However, the food processing and water treatment end-use application has reached a bottleneck in the U.S. market."
Solvay is one of the many firms making a move to expand in this market. Earlier this month, the company announced it was increasing its global capacity in sulfone polymers in India and the United States by 35% in the next five years. "Solvay is constructing a new production unit dedicated to polyethersulfone in Panoli, India," the company said in a press release. "Capacity increases are also occurring in the U.S. at Solvay's polymer and monomer units in Marietta, Ohio and Augusta, Georgia, via investment and process optimizations."
Urbanization and Need for Treated Water Helping to Expand the Market
Water treatment projects are also helping to expand the market, especially in the Asia-Pacific region, said Bimal Dash, a business development manager at SNF (India). "The water-soluble polymers market is seeing considerable growth in India and other APAC countries owing to the smart city projects and investments in infrastructure and development," he told BCC Research. "In addition, water treatment has become a major factor in urban areas to improve sanitation and reduce the outbreak of diseases."
SNF (India) is a subsidiary of SNF Group, which is headquartered in France but has a large presence in the United States. This winter, the company announced that it had upped production of polyacrylamides and monomers at plants in Georgia and Louisiana. "Generally speaking," the company said, "this growth is driven by the increased scarcity of key natural resources: fresh water, minerals, and oil and gas."
Market Anticipating Solid Growth Through 2022
Globally, according to a new report from BCC Research, the synthetic water-soluble polymer market was valued at $22.4 billion in 2016 and was expected to grow 6.0% annually through 2022, when its value is likely to reach $31.4 billion. Growth is expected to be most robust for powders—although solutions should continue to lead the market by size. Growth will be quickest in the water treatment industry, where annual expansion will average 7.1% through 2022.
Natural water-soluble polymers will grow solidly as well, with annual expansion through 2022 averaging 5.9%, the report added. Powders will again be the dominant physical form, with growth at 6.2% annually and a 2022 estimated value of $8.7 billion.
Restraints Could Slow Market
Natural water-soluble polymers such as polysaccharides, as well as synthetics, are a relatively costly component of water treatment chemicals, the BCC Research report Water-soluble Polymers: Technologies and Global Markets noted, and a significant amount of technical knowledge, an understanding of the physical properties of polymers and substantial financial resources are necessary to identify suitable polymers for various applications. "During the forecast period," the report said, "the relatively high cost of chemicals is expected to have an adverse effect on the market's growth."
The rising demand for food products to satisfy global population growth, however, is expected to keep the market robust, as water-soluble polymers are used to gelatinize, thicken, stabilize and modify ingredients for food processing.
For more detailed information on the market for water-soluble polymers, download the free report overview.