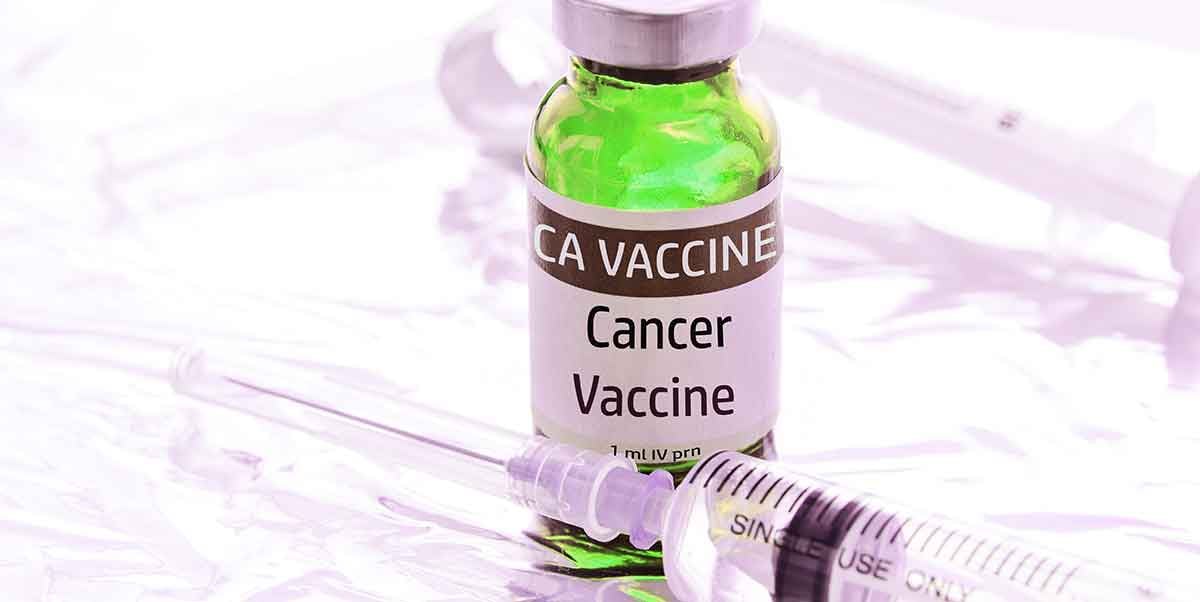 Cancer Vaccines Market Background
Most cancer vaccines work the same way in that they make the person's immune system attack cancer cells. The goal of these vaccines is to treat cancer or to prevent it from recurrence.
Virus-induced cancer can be prevented using vaccines. Some of the vaccines that help protect against viral infections showed promising results to prevent some of these virus-induced cancers. For example, some strains of HPV have been associated with cervical, anal, throat and other types of cancers. Vaccines against HPV are also used to protect HPV-induced cancers. People with chronic hepatitis B infection can develop liver cancer in later stage of life, and HPV vaccines can help prevent hepatitis B infection, thus lowering the risk of getting liver cancer. These vaccines target the viruses that can cause certain cancers. They may assist in protecting against some cancers; however, they do not target cancer cells directly. These sorts of vaccines are useful for cancers known to be caused by infections.
Commercially available cancer vaccines are indicated for three major types of cancers: liver, prostate and cervical.
The sharp rise in cancer globally is a consequence of combined genetic, social and environmental factors. That's why there's a growing need for both preventive and therapeutic vaccines. Recently, several vaccines that help protect against viral infections have shown promising results to prevent a number of these viral-induced cancers. Modern industries have now begun to explore the benefits of cancer vaccines in their productions and processes. Additionally, many government initiatives are encouraging researchers to develop cancer immunotherapies.
Because the cancer vaccine market is in its infancy, there are a limited number of products in the market. However, several forces are driving growth in the market, which will lead to cancer vaccines becoming more widely available.
Factors Driving Cancer Vaccines Market
Several factors are driving growth in the global market for cancer vaccines:
Increasing Prevalence of Cancer
Increasing incidence and the prevalence rate of cancer and cancer-related fatalities throughout the world are fueling cancer vaccine research.
Cancer vaccines have proven their efficacy in clinical settings. Their unique characteristics of greater efficacy and fewer side effects as compared with other treatment modalities are making them popular and preferable.
Aging Population
A global aging population is leading to an unprecedented increase in cancer cases and fatalities. Older age is especially associated with increasing incidence of breast, prostate, colon and lung cancer. Older people have less resistance and longer exposure to carcinogens, a decline in immune competence, an alteration in antitumor defenses, decreased DNA repair and defects in tumor-suppressor genes. Since the incidence of cancer increases with age, the demand for therapeutic cancer vaccines increases commensurately. For instance, prostate cancer is very rare in men younger than 40 years, but the chance of having prostate cancer rises rapidly after age 50. About six in 10 cases of prostate cancer are found in men over the age of 65 years.
Lifestyle Changes
With the advancement of technology, lifestyle changes are affecting health risks. An increasing number of people are living a sedentary lifestyle, leading to an increase in cancer. Therefore, the demand for cancer vaccines is expected to increase with increasing lifestyle changes. For example, a sedentary lifestyle leads to obesity. Some studies have found that obese men have a lower risk of getting a low-grade form of the disease, but a higher risk of getting more aggressive prostate cancer. In addition, lack of physical activity and increased consumption of tobacco and alcohol are also linked to increased risk of various cancers. Decades of research have shown that avoiding tobacco use is the single most powerful way to prevent many life-threatening cancers.
Approvals for Additional Indications
Obtaining approvals for new indications for existing drugs is one of the main strategies used by manufacturers to gain market share. For example, in June 2014, the European Commission granted marketing authorization for the use of Gardasil for the prevention of anal precancerous lesions and anal cancers causally related to certain oncogenic HPV types in both males and females.
Gardasil was first launched in 2006 and is a vaccine against the virus that causes most cervical cancers and cancers of the vagina and vulva, as well as genital warts. In December 2014, Merck & Co. received U.S. FDA approval for Gardasil 9, an HPV nine-valent vaccine recombinant indicated in girls and women 9-26 years old. It is also indicated in boys 9-15 years old for the prevention of the anal cancer caused by other HPV types.
In December 2015, the company received an expanded age indication from the FDA covering males aged 16 through 26 years for the prevention of anal cancers and genital warts stemming from nine HPV types. Since the vaccine was previously indicated for boys aged 9 to 15 years, the new approval aligns both the male and female indications at ages 9 to 26 years.
Competition
Although there are only a few cancer vaccines on the market, competition exists. Competition between vaccines is not as strong as competition between vaccines and other cancer drugs. For example, Dendreon Corp.'s Provenge vaccine is facing competition from other prostate cancer therapeutics Zytiga and Xtandi. Provenge is lagging behind these drugs due to its high cost and moderate efficacy.
Increased Funding
Based on the success of vaccines to prevent HPV-related cancers and to reduce the cancer burden, government and nongovernment funding is supporting cancer vaccine research. In 2020, the American Association for Cancer Research awarded more than 20 million grants. The Division of Cancer Control and Population Sciences funds a large portfolio of grants and contracts. The portfolio currently includes approximately 890 grants valued more than $480 million.
Additional Trends And Projections About Cancer Vaccines Market
The global market for cancer vaccines should grow from $8.1 billion in 2021 to $11.7 billion by 2026 with a compound annual growth rate (CAGR) of 7.6%.

The North American cancer vaccines market should grow from $3.6 billion in 2021 to $5.3 billion by 2026 with a CAGR of 7.8%.

The European cancer vaccines market should grow from $2.1 billion in 2021 to $2.9 billion by 2026 with a CAGR of 7%.

Key market players include: Amgen, Vaccinogen, Providence Therapeutics Holdings, Inovio Pharmaceuticals and GlaxoSmithKline.
For additional intel into the global market for cancer vaccines:
Download a free overview of our report, Cancer Vaccines: Technologies and Global Markets.
Read our blog, Vaccines: Market Research To Support Your Projects