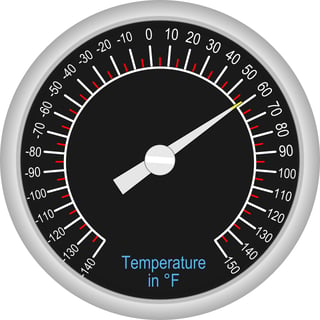 Growing demand for the research and development of nanoparticles in the pharmaceutical industry is helping to drive the global market for the use of physical characterization instruments in labs, according to a first-of-its-kind report from BCC Research. Led by expansion in the calorimetry market, the global market for physical characterization instruments is expecting compound annual growth rates of 6.2% through 2022.
Calorimetric instruments are just one component of this developing market, according to the report. Other types of instruments expected to see rapid growth through 2022 include microscopic (7.2%), spectroscopic (6.2) and density measurement (6.0%).
Demand Led by Growth in North America and Growth in the Fuel Industry
Calorimetry is the science of measuring the change in heat associated with a chemical reaction, and a calorimeter is an insulated container which holds a thermometer and can be operated under constant atmospheric pressure or a constant volume.
Although they are expecting the most robust growth, calorimeters in 2017 were the market's smallest share of the overall physical characterization market, representing just 1% of totals, and that figure is expected to rise only to 1.2% by 2022.
So why are calorimeters expected to see such rapid growth? Expansion is due to increasing demand from fuel industries, including gas, oil, coal and chemicals. Other market drivers include consumer demands for innovative products, growth in the pharmaceutical industry and a demand for wastewater analyzing instruments. Regionally, growth will be fairly even around the world through 2022, including South America (11.8%), North America (11.4%) and the Asia-Pacific region (10.9%). By 2022, North America will account for roughly 30% of the global market, followed by Europe (27.3%) and the Asia-Pacific region (22.4%).
Patents Show Growth in the Market, Include New 3D Sensors
The last several years have seen the issuing of several important calorimeter patents. In 2015, Mitsubishi Electric received a patent for a product which would provide a combustion calorimetry system capable of accurately measuring calorific value without the need to depend on a change in outdoor oxygen concentration. That same year, PerkinElmer Singapore won a patent for a scanning calorimeter comprised of a sample holder thermally coupled to a furnace. Finally, in 2016, The Charles Stark Draper Laboratory at Northeastern University won a patent for a micro fluidic calorimeter system which includes a calorimetry apparatus and a processor.
Other leaders in the field include Linseis, which produces a differential scanning calorimeter; Malvern Instruments, which works in differential scanning and isothermal titration calorimetry; Mettler-Toledo International, which works in reaction calorimetry; Setaram, which produces a 3D calorimetry instrument, a high-pressure calorimeter and a microcalorimeter; and Ta Instruments, which produces a variety of calorimeters, including microcalorimeters and an isothermal calorimeter.
Setaram's 3D calvet sensors are built around the company's model C80. That unit, the company says, offers super-precise measurements thanks to a sensor which totally surrounds the sample and all evolved heat to provide a complete picture. The company also boasts precise calibration, dynamic flexibility and easy operation. "With its temperature range (ambient to 300°C) and its large range of cells the C80 calorimeter can meet a wide range of applications, especially when dealing with pharmaceutical products, process safety, energy and food," the company said.
For more information on the global market for physical characterization instruments and contributions from calorimeters, download your free report overview.