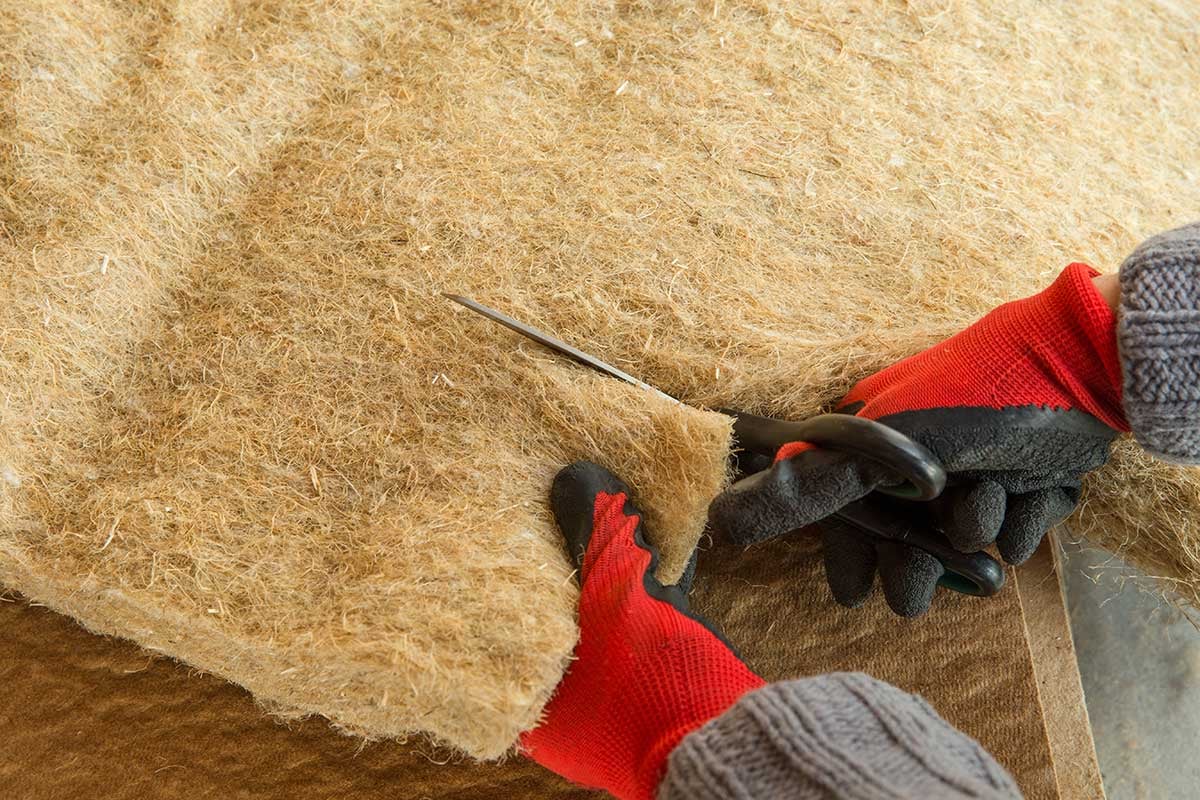 Wood, hemp, cotton, flax, and jute – simple materials that have been used for millennia – are re-emerging as the material of choice for many manufacturers. These natural materials are finding applications in unusual places. They're being used as door panels in our cars and for the cases of our phones. Bio-composites are providing insulation for our homes and packaging for our food. Entirely green and biodegradable, bio-composite materials are gaining popularity in a world increasingly concerned with climate change.
And as curiosity about these materials grows, the market steadily climbs. BCC Research has predicted that global bio-composites market should reach as much as $7.7 billion by 2027. Growth is expected to fall at a CAGR of 7.6% between 2022 to 2027, showing the promise of a greener future.
The Demand for Environmentally-Friendly Manufacturing
It's no secret that climate change is a serious concern for governments. Humans produce vast amounts of materials every day, and most of these will be around forever. But being fully biodegradable, bio-composites offer a window of hope in a world overcome by plastics. This is one of the key reasons for their popularity.
The automotive industry is a prime candidate for natural materials. Governments are focusing much of their environmental policies on electric vehicles. With the EV market set to explode in the coming decade, automotive applications for bio-composites will grow the fastest, expanding at an 8% CAGR according to BCC Research. These materials can be used for seatbacks, trunk linings, door and floor panels, dashboards, and a whole lot more. It's the policy of many governments that new electric vehicles are made as sustainably as possible. Bio-composites provide the perfect solution for car manufacturers seeking green materials.
Many of the top car manufacturers are already using bio-composites. The top 5 manufacturers in this market identified by BCC Research include:
1. Ford
Ford is known for using bio-composites in the production of its cars. Flax, kenaf, and coir are applied to the interiors, door panels, and floorings of their vehicles.
2. Mercedes Benz
Mercedes uses flax, hemp, coir, and sisal for various applications in its vehicles, including interior panels, spare wheels, and seats.
3. Toyota
Toyota uses bamboo and kenaf for its interior panels, speakers, and spare wheel covers.
4. BMW
Flax and sisal are BMW's materials of choice for car interior panels.
5. Fiat
Fiat makes the interior panels and trims of its vehicles using wood and coir.
Bio-Composites in Construction
Natural fiber composites also hold immense potential as construction materials. Materials like hemp, kenaf, flax, and ramie are all finding applications by builders in the construction of buildings. In 2021, building and construction represented the biggest segment of the bio-composites market. This reflects the enormous scope of these natural materials in construction. Clearly, natural fibers are drawing significant interest, but it's the pricing, weight reduction potential, and marketing of bio-composites – rather than their technical potential – that are driving the market in this area.
Engineers and consumers alike demand low-weight, maintenance-free, corrosion-resistant, and electrically non-conductive materials. Increasing populations are fostering an increase in spending on construction activity. These factors are creating strong foundations for a flourishing market for bio-composites within construction.
Inconsistency Could Hinder Growth
While there's a huge array of factors driving the market forward, bio-composites unfortunately have limitations that may stifle growth. As with all organic materials, bio-composites are subject to natural variations in their structure. These variations can be emphasized depending on the conditions under which they were created. Strength, toughness, fiber length, and cross-sectional areas can vary considerably. This makes it tricky for manufacturers to achieve a consistent standard of product and could inhibit the market going forwards.
Global Bio-Based Composite Material Market
Our report on the Global Bio-Based Composite Market gives a detailed and up-to-date assessment of the worldwide bio-composites markets. With various changes forecast in the upcoming period, having access to this information is crucial to stakeholders all along the supply chain. To buy the report or download your free overview, click here.
Or to consider becoming a member of the BCC Research library, get in touch below. We're more than happy to talk through the benefits of having access to a range of reports in your chosen field.