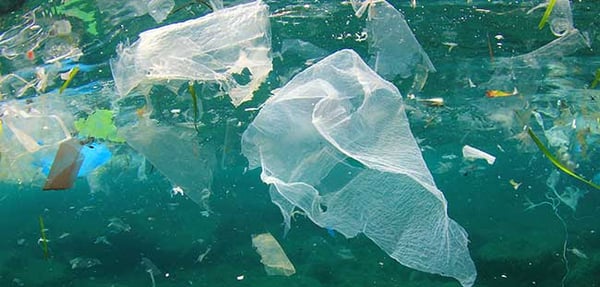 In our last blog, we introduced you to several companies leading the ocean recyclable plastics market. A particularly successful organization is The Ocean Cleanup Project, headed by a team of Dutch scientists.
Because of its success, The Ocean Cleanup Project has been awarded a $1M award from Benioff Ocean Initiative (BOI) to combat river plastic waste in Jamaica.
We sat down with the Benioff Ocean Initiative to see what their take was on the size and scale of the problems they're helping solve—as well as what they're looking forward to in terms of progress over the next years.
BCC: Let's start with the scale of the problem you are attacking. How much is there to clean up?
BOI: The plastic debris in our ocean is a crisis whose scale we have only recently begun to grasp. We're becoming more and more aware that plastics are found not only floating on the surface in concentrated areas like the Great Pacific Garbage Patch, but also in the deepest ocean trenches, in sediments and inside the bodies of marine organisms of all sizes, from tiny plankton to whales. It's really important that we have groups like The Ocean Cleanup and Ocean Voyages Institute that are collecting the debris that concentrate on the surface. But that's just one piece of the puzzle and we have to tackle this crisis from multiple different angles.
Working with experts from academia, private sector and civil society, the Benioff Ocean Initiative developed a plan to address the marine plastics problem closer to its source. It's generally understood that approximately 80% of the plastic debris that ends up in the ocean comes directly off the land, with rivers serving as a major pathway as they carry and concentrate debris that is mismanaged on land and finds its way into watersheds.
For example, it has been estimated that the Yangtze River in China deposits over 300,000 tons of mismanaged plastic debris into the ocean every year. With several million tons of plastic making its way from the land to the ocean by rivers and other pathways every year, there's a lot to capture and we believe that rivers should be a key focal point for making a dent in this problem.
BCC: What solutions are currently in progress?
BOI: The Benioff Ocean Initiative believes firmly in the power of collaboration to solve the biggest problems facing our ocean. So, in early 2020, with support from The Coca-Cola Foundation, we launched the Clean Currents Coalition, which is a network of nine teams--including The Ocean Cleanup--innovating ways to tackle plastic debris in polluted rivers around the world.
Coalition members are working in river systems across four continents--North and South America, Africa and Asia--to pilot technologies that capture and remove plastic debris from rivers, and also conduct community outreach and education to help people--the general public and policymakers--understand the problem and what they can do to make a change. There's also the challenge of making sure the captured debris is disposed of properly, so it doesn't find its way back into the environment, so Coalition members are taking a range of different approaches based on local infrastructure and resources to make sure they only have to remove a given piece of plastic once.
Through the Coalition, we're learning there's no one-size-fits-all approach in rivers, and an effective river plastic intervention strategy needs to be tailored to the anatomy of the river and the culture of the community.
In a time when our world feels especially divided, it's easy to feel hopeless in the face of global challenges. The Coalition's approach to collaboration has been showing us that we can create real actionable solutions by building unity across borders, and learning from the diversity of thought of one another. Now more than ever, our world needs to hear stories of unity and victory, and through this work in rivers, the Coalition is doing just that.
For more intel into the market for recycled ocean plastics, download a free overview of our report, Recycled Ocean Plastics Market.