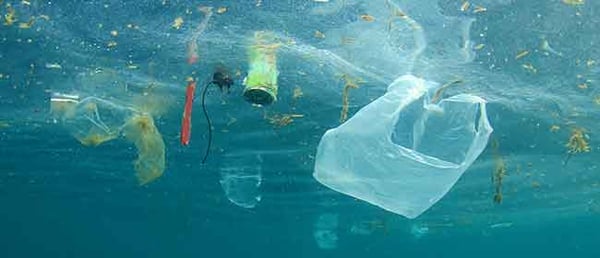 The abundance of trash in the ocean is a problem most of us, are aware of. While awareness is a necessary step in finding a solution, there are already many companies taking an innovative approach to this environmental issue.
And not only are they cleaning up the ocean; they're making it profitable to do so. Below are some cool companies that are taking the lead in the ocean recyclable market, paving the way for a brighter, cleaner future for the ocean and the entire planet.
Bureo
Marrying a passion for skateboarding and a drive to keep oceans clean, Bureo has found a creative way to do both. Instead of just utilizing discarded fishing nets, the source of material for their goods, Bureo focuses on targeting the root of the waste problem. Working with fishermen in Chile, Bureo's program, Net Positiva, provides rewards for fishermen in exchange for procuring unwanted nets.
Yes, their focus is quite specific, but their mission is not. By establishing a circular economy to prevent waste from entering the water to begin with, their hope is that Net Positiva can be replicated by communities and other companies. Ultimately, this will bring everyone together to face this rather overwhelming issue.
Patagonia
Patagonia has always been conscious about trash production. Starting in 1993, Patagonia has been working in transforming trash into fleece. Today, Patagonia has expanded their recyclable processes to include recycled polyester utilized by soda bottles as well as unusable manufacturing waste.
Patagonia is actually collaborating with Bureo to integrate Buero's materials into goods and textiles that Patagonia produces. And this is barely scratching the surface.
"This fall, 69 percent of all Patagonia materials will be derived from recycled materials. Switching to recycled from virgin materials also means we've reduced our carbon footprint by 13,000 tons of CO2e. Our goal is to use only renewable or recycled materials in our products by 2025." - Patagonia
United by Blue
United by Blue creates waste-free products from sustainable-sourced materials. Their goal is to help consumers buy less by producing high-quality products that are made to last. While their focus is on reusable materials, one way they achieve that is through recycled polyester.
Recycled polyester is a great source of recycled material. It works just as well as virgin polyester, the only difference being the size of carbon footprint left behind. "What's more, it can be recycled again and again, without significantly degrading in quality. It provides a valuable use for post-consumer and post-industrial plastic (which may otherwise end up floating endlessly in our oceans).
Method
Just as Bureo focuses specifically on skateboards and sunglasses, Method also hones in on one specific product: soap. And just like Bureo, Method's purpose isn't to eradicate all trash from the ocean, but to make a small yet significant difference that will attract the attention and efforts of other businesses to do likewise.
They utilize the help for their recycling partner, Envision Plastics, as well as volunteers to help local beach clean-up groups transform plastics back into usable products.
"Through this new + innovative use of recovered ocean plastic, we hope to show how design can be used to tackle environmental problems. We're not saying that the solution to the ocean plastic problem is making bottles out of trash, but by doing so we can prove that there are alternatives to using virgin material…and that is the first, most important step toward improving the state of our oceans." - Method
Captain Blankenship
Once more focused on a specific market, Captain Blankenship is tackling the beauty industry. Through the implementation of a circular economy, they are not only actively working to reduce product waste at every step of development, but are also focused on what occurs once the consumer uses their product.
Captain Blankenship takes things one step further, utilizing 100% recycled ocean-bound plastic. Like Method, they too collaborate with Envision, a company that prevents plastics from entering the sea, to use this recycled material for their packaging.
For additional intel into the global market for recycled ocean plastics, download a free overview of our report, Recycled Ocean Plastics Market.