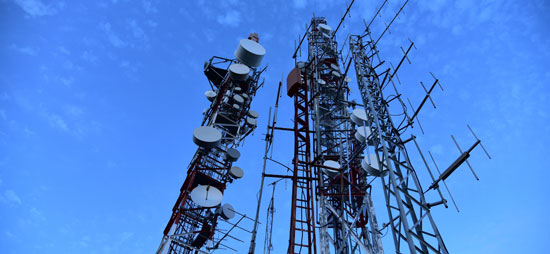 The following is an excerpt from the BCC Research Report "Global Markets for 5G Technologies" by Michael Sullivan.
Software-defined networks will enable 5G, and these networks promise increased cost savings and flexibility by replacing manual provisioning, controlling and servicing of communications infrastructure with automation.
In traditional networking, the decision-making logic or control of the system is tightly coupled to the underlying systems that forward traffic to its destination. This is often proprietary and includes tightly bound hardware and software solutions from a selected vendor such as Cisco or Juniper Networks.
Software defined networks utilize virtualization layers to decouple the control logic from the forwarding function, creating independent control and data planes. The approach still requires hardware, but now the virtual control and forwarding functions can work with a variety of open systems—generally lower-cost hardware. In addition, adding applications to manage network traffic is made easier by allowing the control plane to interact directly with the application logic of new services. The key mediator or orchestrator between the applications, the control plane and the data plane is the controller.
Software-defined networks also enable the control and forwarding functions to be installed on different hardware platforms allowing for control functions to operate on standard servers, while forwarding functions can operate on hardware optimized for high-performance packet processing, such as multicore processor equipment. In the prior model, since the control and forwarding functions were tightly coupled in the same system, software and hardware upgrades were expensive and difficult. In the software-defined network model, software updates become automated and processors can be added without altering the entire system.
Software-defined networks, therefore, reduce dependence on proprietary systems and open the network to new third-party applications as well as open source and commodity hardware.
While existing hardware can be re-purposed to work with software-defined networks, lower cost branded commodity hardware, such as Intel-based x86 systems or even white box systems, are becoming more prevalent as more cost-effective alternatives. These systems are being designed to offer more efficiency as upcoming silicon chips are being developed by leading companies in embedded systems such as Freescale, IBM and Intel. Vendors are also launching intelligent firmware that will support software-defined networks and allow third-party augmentation of functions and applications on firmware.
While they hold great promise, software-defined networks are still evolving and offering many new features that are gradually being implemented. For instance, the very first feature of software-defined network was to provide the logically centralized controller that defines where the data goes. In recent evolutions, new applications are being implemented. These include providing network intelligence, shifting application loads, supporting multi-tenancy, enabling agile development of features and management of dynamic workloads and policy changes.
Manufacturer opportunities include providing the software and hardware as well as services. Services offered in software-defined networks can be divided into consulting, implementation and support services. Consulting services will help customers to identify the right software-defined networks solutions, plan, build and migrate to software-defined networks. Consultancies will also help in setting up lab trials for software-defined networks for pilot test target solutions. Implementation involves deploying software-defined networks products in the network and delivering the complex integration services required to activate the functions across all layers of the network. Support services help manage and maintain the manufacturer's and third-party's software.
Software-defined networks are not a single technology, but a convergence of various software and hardware components, abstractions, services and functions under a single architecture, and therefore it is far from a plug-and-play installation. Adding features and simplifying the complexity will be drivers for the dynamic development of software-defined networks through 2023.
Looking for more information on the future of 5G technologies? Download the report overview!